Germany win the 2014 World Cup in Brazil
A Mario Gotze goal in the last 10 minutes of extra time handed Germany the 2014 World Cup in Brazil, beating Argentina 1-0.
A new German football shirt with four stars has sold out within hours of the team's fourth World Cup triumph.
Adidas' website said the shirt, costing 84.95 euros (£62), was currently not available.

The company, which is expected to get a "small extra boost" after Germany's win, later said they would be flying in new ones from China to meet the demand.
Mario Gotze's extra-time volley helped Germany beat Argentina 1-0 to win their fourth World Cup and first since 1990.
Sepp Blatter admitted he was "surprised" to see Lionel Messi voted the World Cup's best player.
Messi picked up the Golden Ball award after Argentina's 1-0 defeat by Germany in the World Cup final.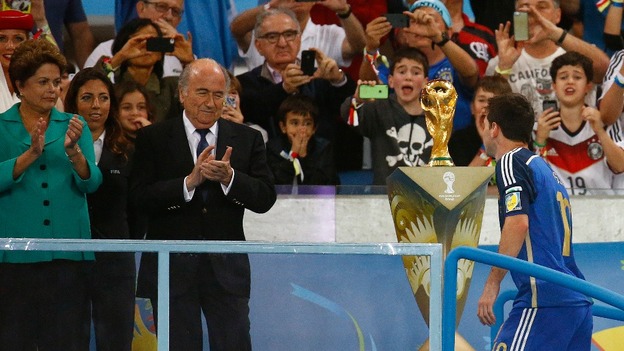 The 27-year-old scored four goals in the tournament, but failed to add to his tally in the knockout phase and was unable to influence the game against Germany.
"I was a little bit surprised to see Messi coming up as the best player in the competition," the Fifa president told a press conference.
Argentine Diego Maradona earlier said his compatriot did not deserve to win the accolade, claiming the decision was influenced by "marketing" decisions.
Read: World Cup final sets record for most tweets per minute
Advertisement
David Cameron congratulated German chancellor Angela Merkel by text message over her country's World Cup win.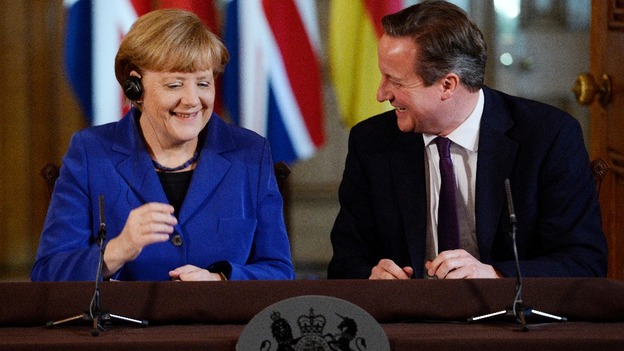 Despite being unable to watch the first 90 minutes of the final, Mr Cameron managed to tune in to see Mario Gotze's extra-time strike which helped Germany beat Argentina and claim their fourth World Cup title.
The Prime Minister's official spokesman confirmed that Mr Cameron had sent a congratulatory text to Merkel, but declined to reveal the wording of the message.
Ms Merkel travelled to Rio de Janeiro to witness her country's victory, and congratulated the German players as they went up to be presented with the famous trophy.
Read: German striker in selfie with Merkel after Cup triumph
Astronaut Alexander Gerst tweeted a celebratory picture from space last night after his native Germany beat Argentina in the World Cup final.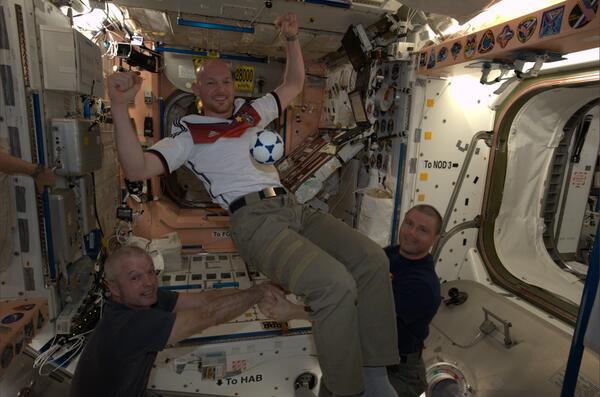 The astronaut is currently onboard the International Space Station where he tweeted "congratulations" to the World Cup winners.
Pictures: Rihanna poses with German stars and cup after final
Germany's victory over Argentina in the World Cup final last night set a new record for the most tweets per minute.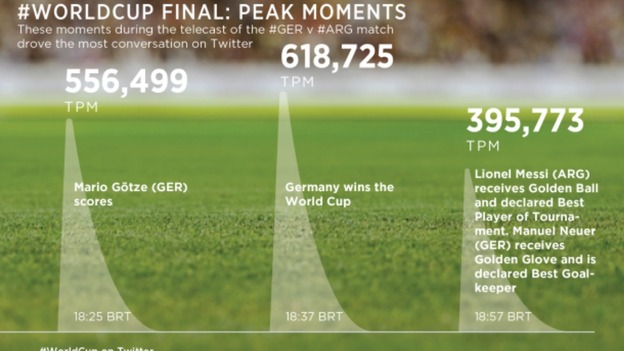 Read: World Cup final most talked about game on Facebook
There were 618,725 tweets in the 60 seconds after the final whistle was blown at the Maracana beating the previous high for a sporting event, which was Brazil's humiliating 7-1 defeat to Germany.
However, the champions' semi-final win over the host nation kept hold of the most tweets sent during a sporting event record with 35.6 million compared to last night's 32.1 million.
The most mentioned players on Twitter were Germany's Mario Gotze, who scored the winning goal, and Argentina's talisman and captain Lionel Messi.
Pictures: Rihanna poses with German stars and cup after final
Popstar Rihanna tweeted a series of pictures of her with German players Lukas Podolski, Bastian Schweinsteiger and the scorer of the World Cup winning goal Mario Gotze after last night's final.
The singer, who was born in Barbados, posed with the trophy and tweeted: "They brought me the cup!!! I love these guys!!!"
Read: Morning papers hail 'Super Mario' after German win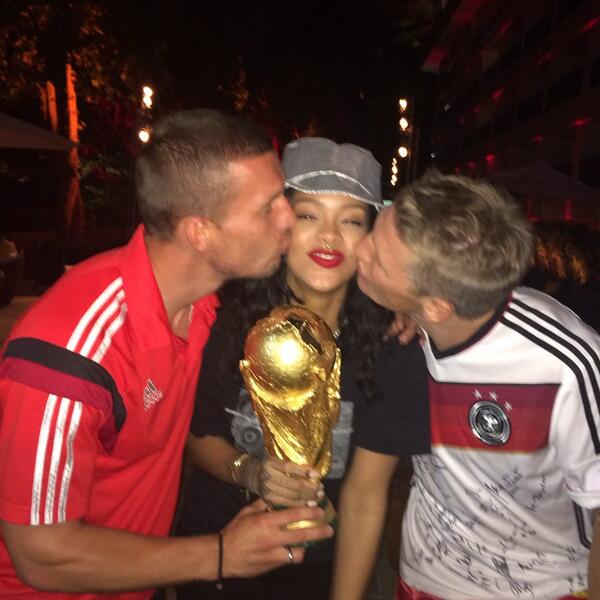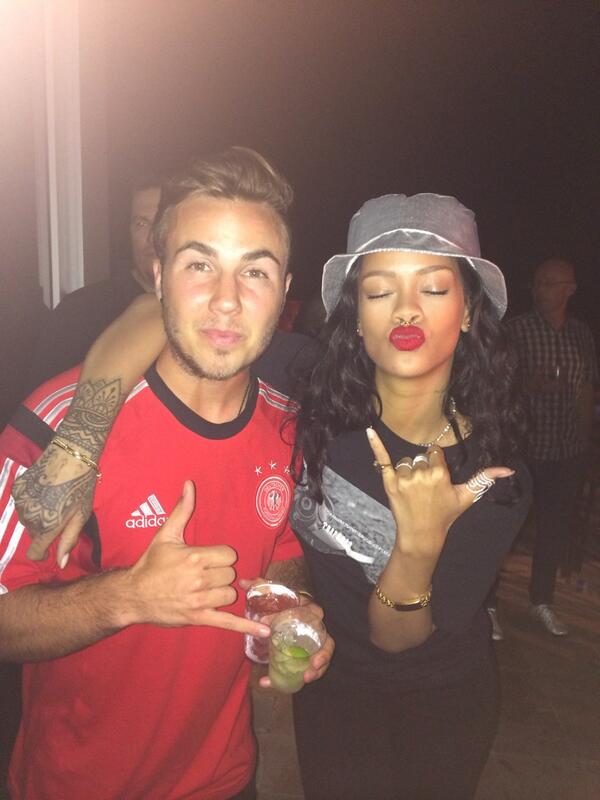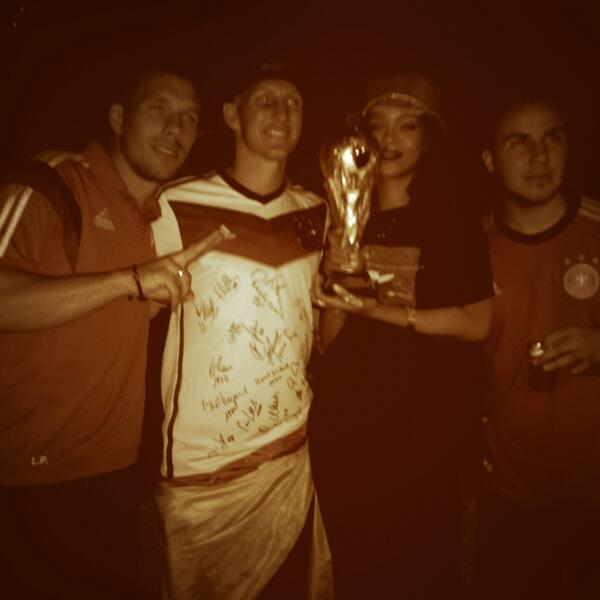 Advertisement
The World Cup final between Germany and Argentina was the most talked about sporting event ever on Facebook.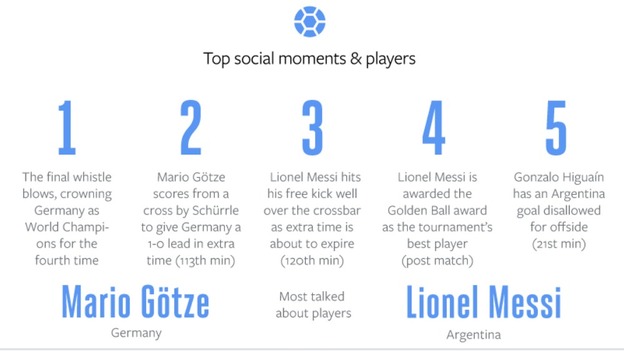 Read: Morning papers hail 'Super Mario' after German win
Around the world, 88 million people had over 280 million interactions - posts, comments and likes - related to the match on the social networking site.
This beat Super Bowl XLVII on 3 February 2013, which received 245 million interactions.
The most talked about moment was the final whistle blowing, crowning Germany as champions, with Mario Gotze's winning goal in second place.
The German forward was also the most talked about player along with Argentina's talisman and captain Lionel Messi.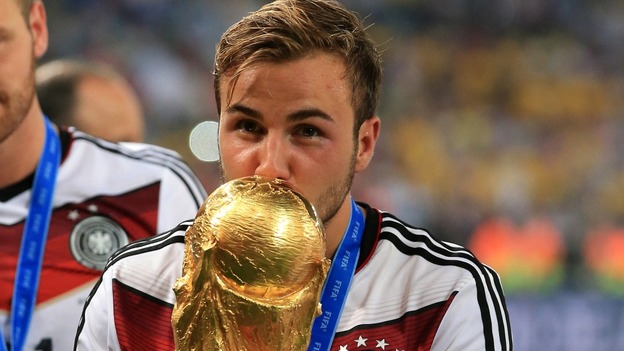 Mario Gotze has said he felt "unbelievable" after scoring the extra-time goal that gave Germany a 1-0 win over Argentina.
The World Cup match winner told Fifa.com: "It's an unbelievable feeling.
"I don't know how to describe it. You just score that goal and you don't really know what's happening after that.
"It'll be a party with the whole team and the country. It's a dream come true to win the World Cup, especially in Brazil."
After more than 24 years, Germany are once again World Cup winners after beating Argentina 1-0 in the dying minutes of extra time.
Millions of supporters watched from around the world as Mario Gotze scored a 112 minute goal to give Germany their fourth ever World Cup crown.
ITV News Brazil correspondent Nick Ravenscroft reports on the nights events from Rio de Janeiro:
The UK papers have led with Germany's win over Argentina to clinch the 2014 World Cup in Brazil.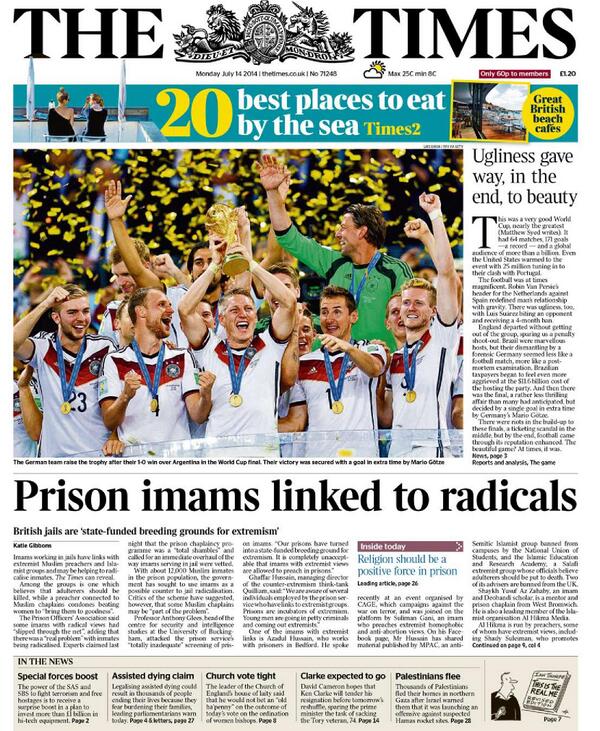 Guardian front page, Monday 14 July 2014: UK bid for new surveillance condemned by Snowden http://t.co/Bytm4RxDl6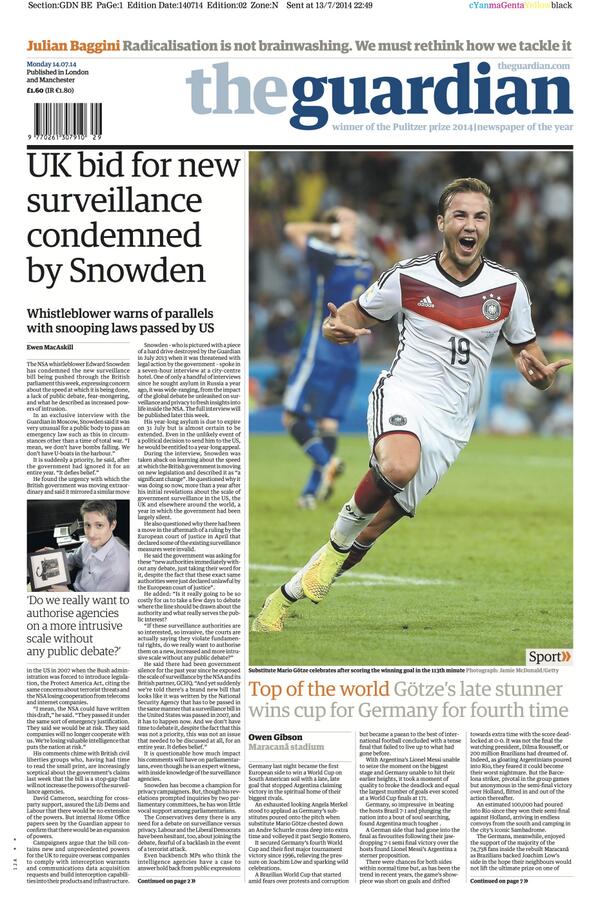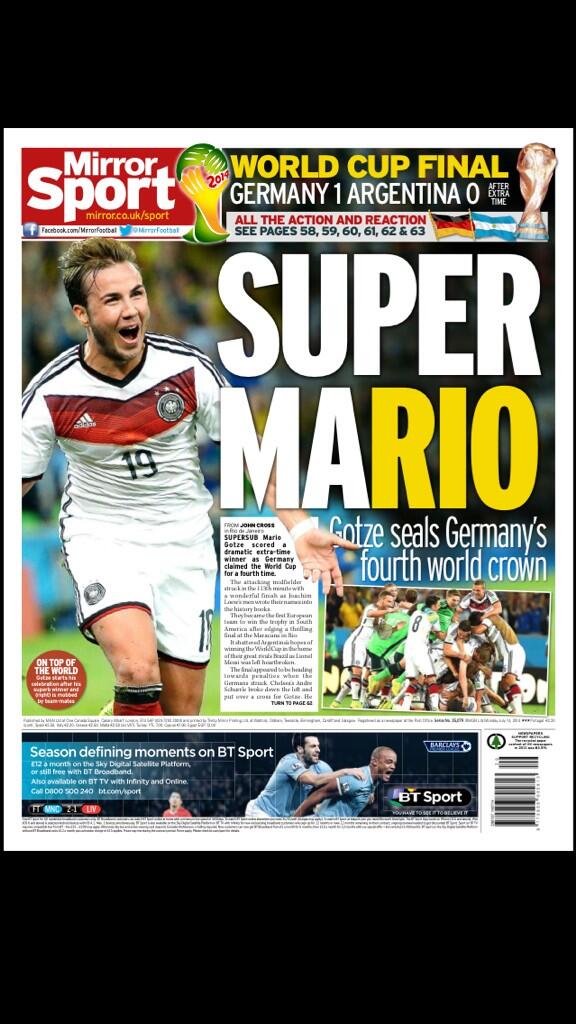 Load more updates
Back to top