An inquest has heard how a polar bear which mauled a 17-year-old schoolboy to death was elderly and had been suffering from worn-down teeth which would have led to it becoming stressed and behaving more "aggressively and unpredictably".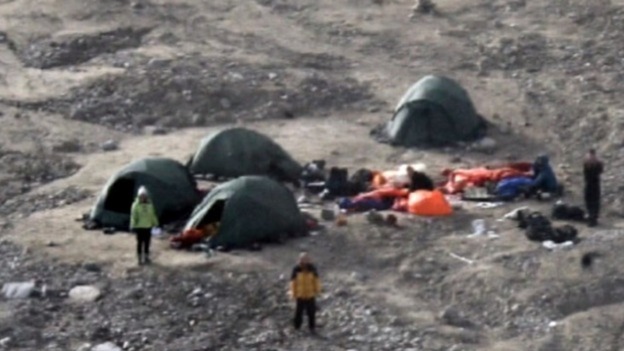 Horatio Chapple was was sleeping in his tent on holiday in the Svalbard islands in August 2011 when he was killed as the bear went on the rampage, inflicting fatal injuries.
Assistant coroner Ian Singleton said: "[The bear] had badly aligned teeth causing them to wear down more than normal.
"It's probable it affected the bear's ability to gain food and if the bear is in pain it would have increased levels of stress causing it to behave more aggressively and unpredictably than it would otherwise."
Read: Boy mauled by polar bear 'found paw print days before'