Death of South Korea ferry boss confirmed
South Korean police has said that a body found last month in the south of the country belonged to a fugitive businessman who headed the family that owned the operator of a ferry that capsized in April, killing more than 300 people.
South Korea's president announced the country's coastguard will be disbanded, in a televised apology and speech.
Read: South Korean president to issue public apology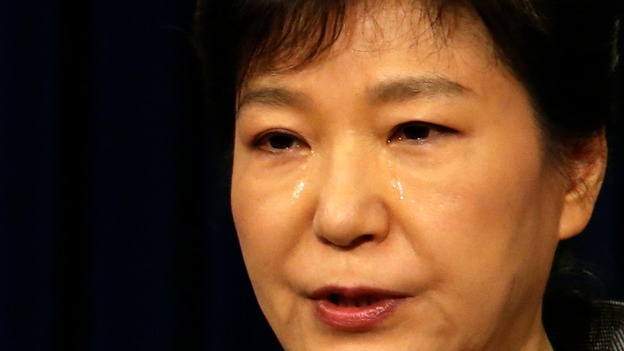 Park Geun-hye said the rescue operations after the April 16 disaster a failure, and she would push for legislation that would transfer the coastguard's responsibilities to the National Police Agency and a new government body she plans to establish.
More than a month after the sinking, 286 bodies have been retrieved but 18 others are still missing. Some 172 people, including 22 of the ship's 29 crew members, survived.
The president of South Korea Park Geun-hye is to make a televised speech this week apologising to the families of the 286 victims killed in the Sewol ferry disaster, her office has said.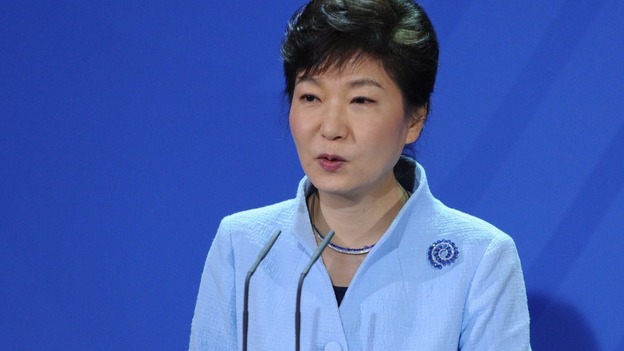 According to state news agency Yonhap, the South Korean president will make a public apology to the nation on Monday morning, a month after the disaster occurred.
She is due to reveal plans to overhaul the national security system and government bureaucracy, and revamp the emergency management system, officials told the news agency.
Advertisement
South Korean prosecutors indicted four crew members of a ferry that capsized in April killing more than 280 passengers for manslaughter, a senior prosecutor said today.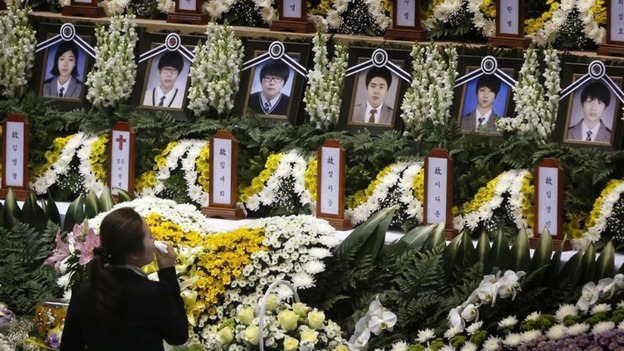 The prosecution also indicted all 11 other surviving crew members of the Sewol for negligence.
The crew has been under criminal investigations after they were believed to have escaped the sinking vessel before many of the passengers.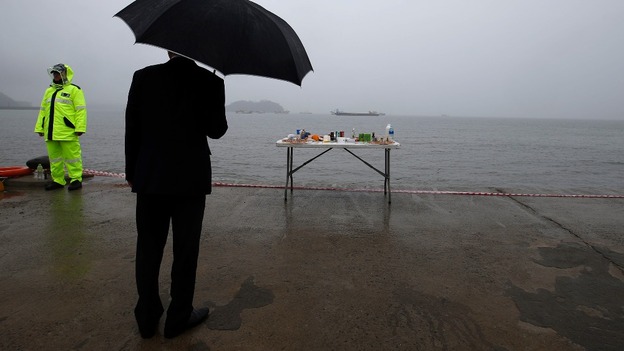 A civilian involved in the search for dozens of missing people from a South Korean ferry disaster has died, after falling unconscious during a dive. He later died in hospital, authorities said.
According to other task force team officials, the 53-year-old diver was pulled to the surface by fellow divers after losing communication spokesman Ko Myung-seok said.
A diver searching for bodies on board the sunken South Korean ferry Sewol has died, according to South Korean state media.
More: South Korea's prime minister resigns over ferry disaster
Eleven more bodies were retrieved from the ferry that sunk off the coast of South Korean bringing the confirmed death toll to 259 and the number of those missing to 43, South Korean news agency Yonhap has reported.
More: South Korea's prime minister resigns over ferry disaster
Advertisement
South Korea's president has accepted her prime minister's resignation over the government's handling of a deadly ferry sinking.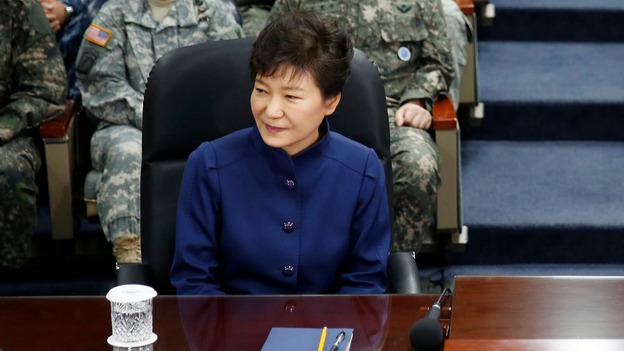 Park Geun-hye did not set a last day in office for Prime Minister Chung Hong-won, who offered his resignation today and blamed "deep-rooted evils" in society for the tragedy, which has left more than 300 people dead or missing.
As part of the investigation into the sinking of South Korean ferry Sewol on April 16, prosecutors have raided a control centre contacted by the vessel on the day of the disaster, NBC News Correspondent Bill Neely reports.
More raids by Korean prosecutors; on control centre which ferry contacted. So,2 of those,plus coastguard,ferry Co.,shipping regulator,crew.
South Korea's Prime Minister Chung Hong-won has offered his resignation amid criticism of governments handling of ferry disaster. The Sewol ferry sank on a routine trip south from the port of Incheon to the traditional holiday island of Jeju.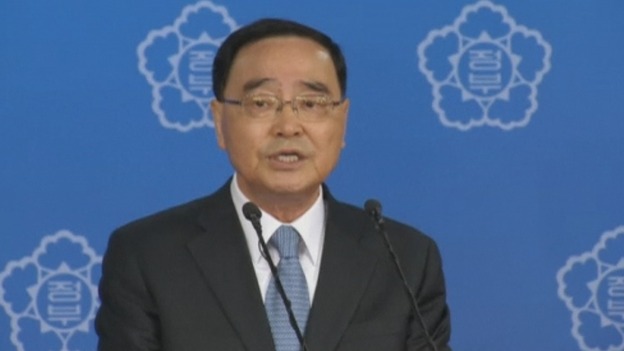 In a brief announcement, he said a sombre Chung said: "Keeping my post too great a burden on the administration. Chung has been booed and someone threw a water bottle at him when he visited grieving parents the day after the disaster.
South Korean Prime Minister Chung Hong-won is to hold an emergency press conference at 10:00 am (0100 GMT), his office said, when he is expected to address widespread criticism over the government's response to the April 16 ferry disaster.
The Sewol ferry sank on a routine trip south from the port of Incheon to the traditional holiday island of Jeju.
Load more updates
Back to top