US to send 3,000 troops to Ebola-hit West Africa
US President Barack Obama is set to commit 3,000 military troops to go to West Africa as part of a major new effort to tackle the Ebola outbreak.
The initiative is expected to see 17 new treatment facilities built in the region and a command centre in the Liberian capital Monrovia.
The World Health Organisation announced that the death toll from the Ebola outbreak has now risen to at least 2,296 out of 4,293 cases.
The US is set to unveil a major new initiative to slow down the progress of Ebola in West Africa.
While a US general will coordinate the effort, everything will be planned in sync with international aid agencies and local governments.
3,000 military personnel to assist with building and training
$500 million (£308 million) committed
As many as 500 new health workers to be trained
17 treatment centres to be built with 100 beds apiece
10,000 sets of personal protective equipment
50,000 home health care kits
5,000 body bags
US President Barack Obama is due to announce a ramp-up in efforts to fight the Ebola outbreak in West Africa.
The effort is to include 3,000 US military forces being moved to the region. A command centre will be set up in the Liberian capital Monrovia and 17 treatment centres will be built across the region.
Advertisement
Fear and misunderstanding about the Ebola virus is intense and widespread, complicating the efforts of health workers to contain the disease, former Australian prime minister Julia Gillard has said.
Writing in the Guardian, Ms Gillard said that vigilance and flexibility may be "our best response to the virus", but warned that children were being kept away from education and thus the "seeds are also being sown for ongoing problems in public heath".
An American aid worker infected with the Ebola virus has responded well to aggressive treatment in the past week, his doctors said on Thursday.
Dr Rick Sacra, who was infected with the virus while working at a hospital in Liberia, received blood transfusions from Dr Kent Brantly, a close friend, shortly after arriving at the Nebraska Medical Center in the United States last Friday.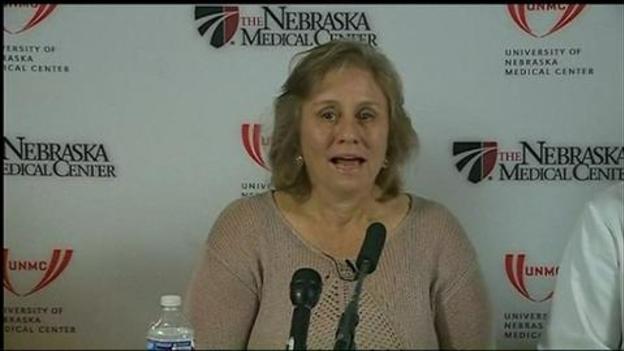 Brantly, 33, is one of the first two Americans who survived Ebola after receiving treatment in Atlanta last month.
"It really meant a lot to us that he was willing to give that donation so quickly after his own recovery", Sacra's wife, Debbie, said.
A football stadium in the Liberian capital Monrovia will be converted to house two large Ebola treatment units, Fifa has announced.
The football federation said it had teamed up with the World Health Organisation and the United Nations to transform the Antoinette Tubman Stadium for use in the fight against the epidemic.
The stadium, which FIFA donated to Liberia's Football Association, would "serve as the site for two urgently needed large-scale Ebola treatment units," it said.
"Today we can use the power of football to combat the Ebola epidemic," Fifa president Sepp Blatter said.
Advertisement
The British nurse who survived Ebola has hinted he could return to the country where he contracted the deadly virus to help fight the outbreak.
William Pooley was flown from Sierra Leone to the UK for treatment and was given the experimental drug ZMapp, before being given the all-clear and discharged.
But in an interview with the Guardian, the 29-year-old volunteer nurse from Suffolk said, "It's the least I could do to go back and return the favour to some other people, even just for a little while."
"While I'm happy to be recovered and alive, there's a lot of stuff on my mind with what's going on back there. It would be relatively safe for me to go back and work there," Mr Pooley added.
The death toll from the Ebola outbreak has now risen to at least 2,296 our of 4,293 cases, the World Health Organisation has announced.
The third US citizen to be diagnosed with the deadly virus Ebola is showing signs of improvement after being treated at a Nebraska hospital but is "still very ill", according to his wife.
American doctor Rick Sacra arrived back in America on Friday after contracting the disease in Liberia.
His wife Debbie told Reuters: "Rick is very sick and weak, but slightly improved from when he arrived.
"But we don't want this story to be about Rick. The story is the crisis in West Africa. That is what is most important. The world is coming to this fight late."
Dr Mark Rupp, who is treating Dr Sacra, told a news conference: "Our patient is sick but stable."
Ebola has now killed more than 2,000 people and infected more than 4,000 since the outbreak began in Guinea in March.
Sierra Leone has appealed to the international community to provide more funds and care workers to help in the fight against the spread of Ebola.
Information Minister Alpha Kanu told ITV News the country was doing all it can to combat the virus but needed more help.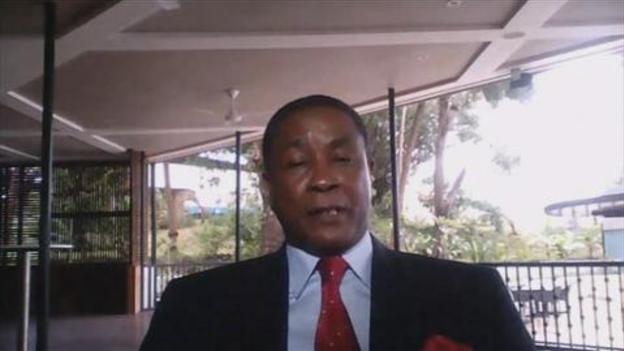 Load more updates
Back to top
Latest ITV News reports
A Swansea doctor who took leave to treat Ebola patients in Africa, is back on the wards after three weeks in isolation.

The first British case of Ebola in the outbreak in West Africa has been confirmed. So how would repatriation work are what are the risks?