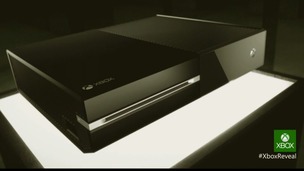 Microsoft hopes its powerful new Xbox One console will become a hub for living room entertainment.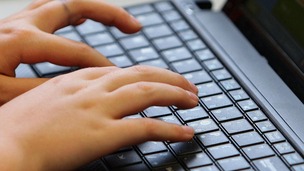 Teachers and parents have made teaching five-year-olds about porn part of our national conversation; a sign that action is long overdue.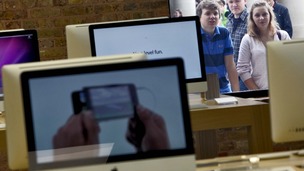 The Apple Store has been voted the best shop on the high street in a survey of 11,000 British shoppers.
Live updates
Google boss defends UK tax
'Less profits has a cost,' says Google boss Eric Schmidt
by Chris Ship - Deputy Political Editor
Google boss Eric Schmidt has said law would have to change before the company would consider altering its tax arrangements.
He said the firm would continue to invest in the UK no matter what, adding that Google was proud of its profits, without which there would be a "cost".
Mr Schmidt said: "[Google] makes profits and we're proud of it... less profits has a cost...the law will have to change for Google to change its tax arrangements."
When he was asked if the current set up was "unethical", he replied: "No."
The Googe boss said the UK was "too important" for the firm.
"We will continue to invest in Britain no matter what," he added.
Google boss defends UK tax
Google boss: We follow UK tax rules
by Chris Ship - Deputy Political Editor
Google boss Eric Schmidt has been asked whether he agrees with Ed Miliband's assertion that his firm's tax arrangements are "wrong", he answers simply "no."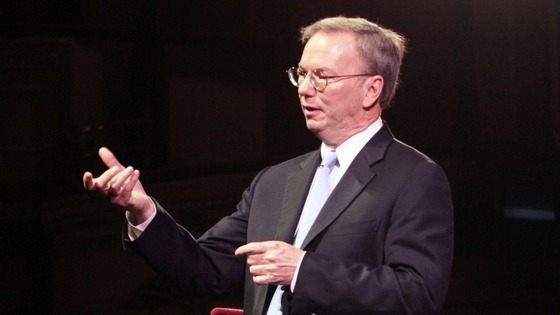 He added that tax is not up to Google, it is up to governments.
Schmidt said "we love the United Kingdom and we follow the tax rules here", and added that if Ed Miliband changed the rules - they would follow them.
The Google boss said the UK was "too important to us" and that they would continue to invest in Britain no matter what.
Advertisement
Google boss defends UK tax
Miliband: Google's 'extraordinary lengths' to avoid taxes
Labour leader Ed Miliband said it was "wrong" that Google had gone to "extraordinary lengths to avoid paying its taxes."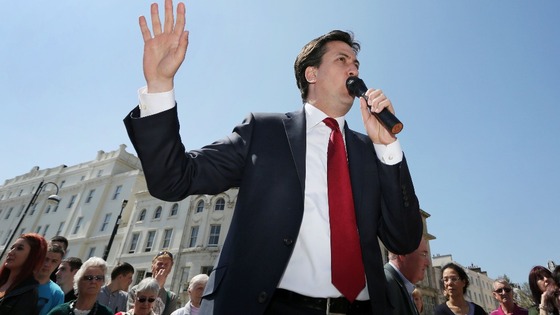 In a speech at Google's big tent event, he said: "I can't be the only person here who feels disappointed that such a great company as Google...will be reduced to arguing that when it employs thousands of people in Britain...it's fair that it should pay just a fraction of one per cent of that in tax.
"So when Google does great things for the world, I applaud you but when Eric Schmidt (Google's executive chairman) says, its current approach to tax is just 'capitalism', I disagree.
"And it's a shame Eric Schmidt isn't here to hear me say this direct: When Google goes to extraordinary lengths to avoid paying its taxes, I say it's wrong."
Google boss defends UK tax
Labour: Business and society are 'mutually dependent'
Ed Miliband will today challenge Google on its tax affairs in Britain, using a speech at an event held by the corporation to say "Google shouldn't be going to extraordinary lengths to avoid paying its taxes."
Shadow business secretary Chuka Umunna told Daybreak:
"The problem is what we see [companies] do is artificially reduce their tax bill, and this is a serious issue because business and society, we're mutually dependent", he added, "if one factor in that relationship doesn't meet its obligations then the whole system can fall apart."
Google boss defends UK tax
Google branded 'devious' over tax bill by MPs
Last week Google was branded "devious," "calculating" and "unethical," as furious MPs stepped up pressure on the internet giant over its efforts to shelter its multi-billion profits from UK taxes.
The internet giant denied trying to "disguise" the way its business operated to minimise its tax bill in the UK.
Google UK boss Matt Brittin insisted he stood by evidence he gave last year that all the firm's advertising in Europe was sold through its offices in Ireland.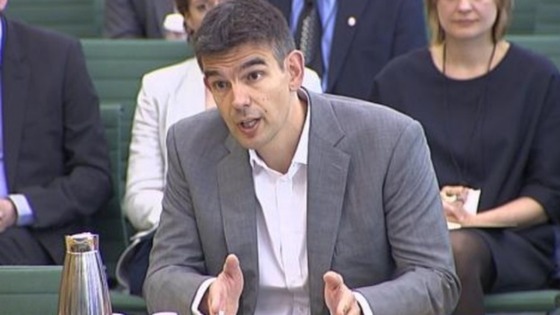 Read more: Google 'devious over tax bill'
Committee chairman Margaret Hodge said his claims were contradicted by documentation MPs had seen and evidence from a "stream" of whistleblowers.
Mr Brittin said the evidence related to the period before he joined the company six and half years ago and that suggestions that Google was trying to "disguise" the way it operated were "just not true".
"I stand by what I said. I described very clearly how we operate," he said.
Microsoft unveils Xbox One
What the tech writers like about Xbox One
Engadget's Darren Murph praised the Xbox One's "retro" aesthetics and Blu-ray capability but criticised the console's inability to play games from earlier models.
I love the almost-retro boxy look of the #Xbox One. Not sure I love its inability to play 360 games, though. Inclusion of Blu-ray rules.
From
@darrenmurph
on Twitter:
"Microsoft's next-generation console is quite an ambitious product, promising to unifying absolutely everything you do in the living room," wrote Hunter Skipworth for pocket-lint.com.
Gizmodo's Kyle Wagner was impressed by the voice-activated channel and input switching.
"This will work via a HDMI pass-through, so this won't replace your set-top box — rather, it reduces the number of controllers you have to use, and the input switching you have to do on your TV," he wrote.
Advertisement
Apple denies US tax charges
McCain: 'Why the hell' do iPhone apps need updates?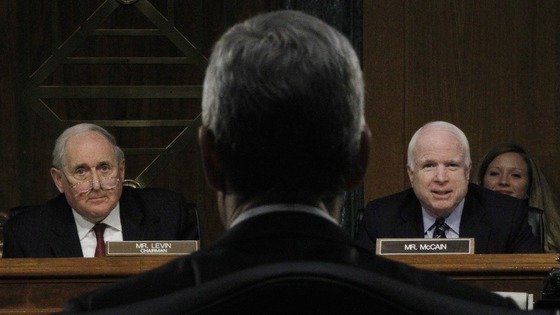 After questioning Apple CEO Tim Cook in a congressional hearing into their tax affairs, Senator John McCain said he was sorry they had run out of time as he had been meaning to ask a question that seemed to have been troubling him. As the hearing ended he said:
"What I really wanted to ask is why the hell I have to keep updating the apps on my iPhone all the time and why you don't fix that?"
Cook responded the company was "trying to make them better all the time."
Apple denies US tax charges
Ireland denies operating as Apple's 'tax haven'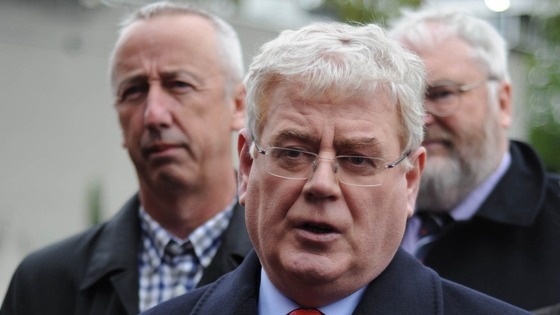 The Irish government have denied the country operated as a "tax haven" for global technology giant Apple. Ireland's deputy prime minister Eamon Gilmore told national broadcaster RTE:
"They are issues that arise from the taxation systems in other jurisdictions, and that is an issue that has to be addressed first of all in those jurisdictions."
His comments come after the US Congress released a 40-page document cataloguing possible reasons the group paid just 1.9% tax on its $37 billion overseas profits in 2012.
The report said: "Ireland has essentially functioned as a tax haven for Apple."
Apple denies US tax charges
Apple chief: 'We pay every tax dollar we owe'
Apple's chief executive, Tim Cook , told the US Congressional hearing into their tax practices that the company pay everything they are supposed to. Denying any impropriety he said:
We pay all the taxes we owe, every single dollar.
Microsoft unveils Xbox One
Microsoft Xbox One on sale by end of year
The Xbox One console will be on sale by the end of 2013, Microsoft announced.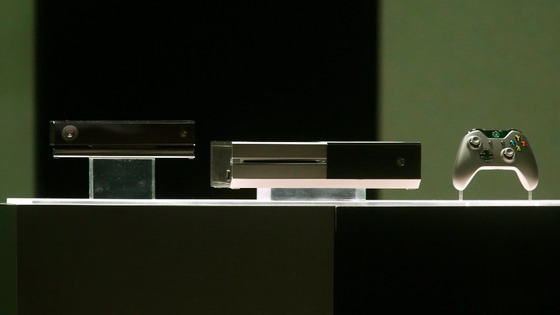 Load more updates