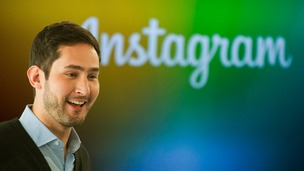 Instagram has announced a new feature which allows users to send direct photo and video messages to friends.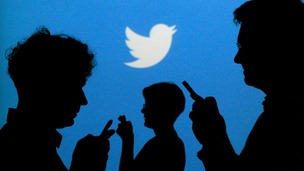 A royal baby, a raunchy dance, a new Pope and a boy band were just some of the hot topics of conversation on Twitter in 2013.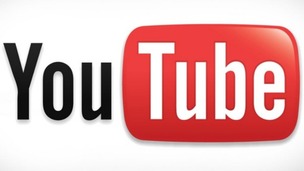 A viral comic video about how animals eat their food has topped this year's YouTube most viewed in the UK.
Live updates
Eight technology firms urge surveillance reforms
Eight of the world's largest technology firms are to publish an open letter to US President Barack Obama today calling for greater regulation of online data collection by intelligence agencies, the Guardian reports.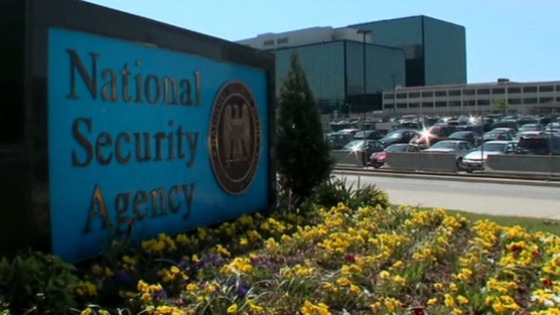 Apple, Google, Microsoft, Facebook, Yahoo, LinkedIn, Twitter and AOL have all thrown their weight behind a package of reforms being debated in Congress.
They warn that the ongoing disclosures by former intelligence analyst Edward Snowden risk undermining public "trust in the internet," the Guardian reports.
"The balance in many countries has tipped too far in favour of the state and away from the rights of the individual – rights that are enshrined in our constitution," the letter reportedly says.
Small business £100m boost to install fast broadband
The announcement of small business grants for high speed broadband coincides with the Small Business Saturday initiative promoting the firms Mr Cameron described as the "lifeblood of our economy".
Up to £3,000 of broadband vouchers for small business in these cities is not only a massive boost for growth in the UK, but also has the potential to bring China to Cardiff, Brazil to Bristol and the Emirates to Edinburgh in an increased export market.

To do that we are working on a complete overhaul of the UK's infrastructure; high speed broadband is a vital part of this. And on Small Business Saturday, what better way to support small businesses - the lifeblood of our economy - than to help kit them out for the 21st century.
– Prime Minister David Cameron
Advertisement
Small business £100m boost to install fast broadband
Small businesses in 10 cities across the UK will be able to apply for grants to install high speed broadband as part of a £100 million scheme to boost growth and exports.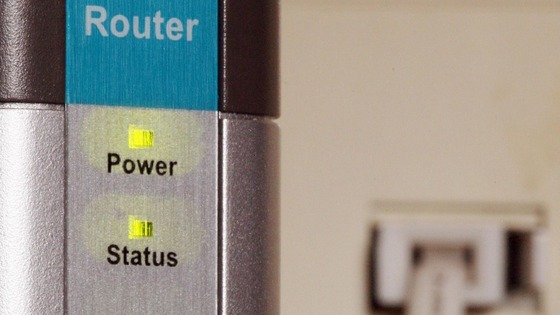 Firms in Belfast, Salford, Portsmouth, Cardiff, Derby, Bristol, Edinburgh, Newport, London and Manchester will be able to access grants worth up to £3,000 to improve their connections, with the scheme due to be extended to 12 more cities next year.
Prime Minister David Cameron said he wanted to give firms the ability to set up or locate anywhere in the UK.
NatWest has apologised after a cyber attack on its website meant some customers were unable to log on today:
Due to a surge in internet traffic directed at the NatWest website, customers experienced difficulties accessing some of our sites today...
This deliberate surge of traffic is known as a distributed denial of service (DDoS) attack.We have taken action to restore affected sites...
... At no time was there any risk to customers. We apologise for the inconvenience caused. (3/3)
It comes days after an IT failure left Natwest, RBS and Ulster Bank customers unable to use their credit and debit cards and access their accounts online.
As it announced the closure of a further 62 stores and 427 job losses today, Blockbuster's administrators called on the Chancellor to take urgent action on business rates in his Autumn Statement later.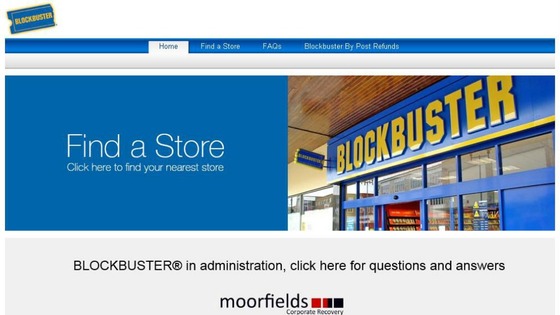 The ailing DVD rental chain - one of Britain's largest entertainment franchises in the '90s - has been plunged into administration twice this year and has failed to find a buyer.
Admistrators Moorfields Corporate Recovery said: "With the Chancellor'sAutumn Statement due later today Moorfields are urging the Chancellor to take urgentaction on business rates as retailers continue to struggle.
"Whilst the difficulties faced by ... Blockbuster are not solely due to the burden of business rates the group was paying a sizeable £3.8m on a turnover of £40m.
"Even if, as speculated, the rates increase were capped at 2% Blockbuster would have faced an increase of £75,000 on an already considerable £3.8m."
Blockbuster's administrators have announced the closure of 62 UK Blockbusters stores, with a further 427 job losses, and said the troubled DVD rental chain looks likely to close for good - with a total loss of 1,235 jobs.
We are today announcing the closure of a further 62 stores across the United Kingdom and a further 427 jobs as part of the effective phased closure as announced on 28 November.

Unfortunately we have still not received any acceptable offers so as a result we may be forced to close the remaining 91 stores affecting 808 employees.
– Blockbuster's administrators Moorfields Corporate Recovery
Advertisement
Legal warnings for tweeters
Social media users who knowingly break court orders by posting prohibited information online, such as the identities of James Bulger's killers, can "easily" be prosecuted, a legal expert has warned.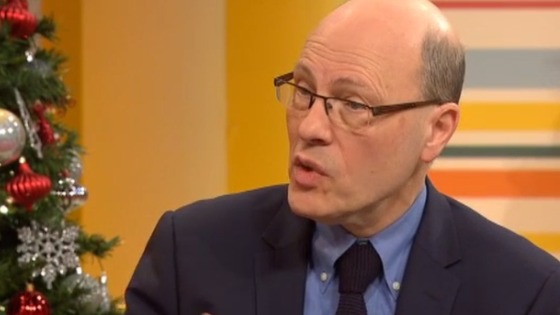 Last week a man who tweeted images purporting to be of James Bulger's killer Jon Venables as an adult, received a suspended jail sentence for contempt of court at the High Court.
Joshua Rozenberg explained: "If you can show that somebody knew that there was a court order in force, as this man last week, who was very nearly sent to prison - in the end he got a suspended sentence and a hefty financial penalty.
"But if you know that there is a order saying you can't publish a picture of Jon Venables, then it is obviously more easy for the Attorney General to prosecute you."
Legal warnings for tweeters
Careless tweets have landed a host of celebrities in trouble in the past with comedian Alan Davies, Sir Bob Geldof's daughter Peaches and Sally Bercow all finding themselves in legal difficulties due to their online posts.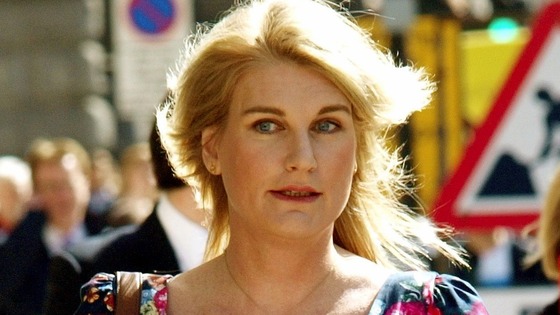 Social media users have also found themselves in contempt of a court - nine people admitted naming the woman raped by footballer Ched Evans on Facebook and Twitter.
They were all told to pay the victim £624 each.
Legal warnings for tweeters
The Attorney General said he was publishing legal guidance notes previously only issued to the media to "help stop people from inadvertently breaking the law."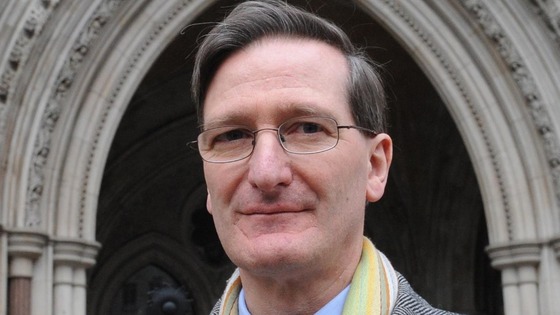 Dominic Grieve QC said: "Blogs and social media sites like Twitter and Facebook mean that individuals can now reach thousands of people with a single tweet or post. This is an exciting prospect, but it can pose certain challenges to the criminal justice system.
"In days gone by, it was only the mainstream media that had the opportunity to bring information relating to a court case to such a large group of people that it could put a court case at risk.
"That is no longer the case and is why I have decided to publish the advisories that I have previously only issued to the media.
"This is not about telling people what they can or cannot talk about on social media - quite the opposite in fact, it's designed to help facilitate commentary in a lawful way.
"I hope that by making this information available to the public at large, we can help stop people from inadvertently breaking the law, and make sure that cases are tried on the evidence, not what people have found online."
Legal warnings for tweeters
The Attorney General will publish legal guidance notes online to help prevent Facebook and Twitter users from breaking the law by inappropriately commenting on court cases.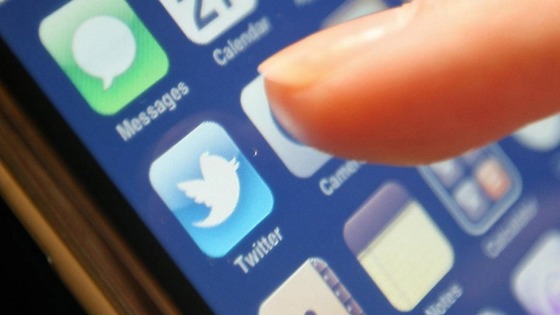 The Government's chief legal adviser Dominic Grieve QC will in future issue previously unpublished advisory notes in a bid to stop social media users from committing a contempt of court.
He said the move was designed to make sure that fair trials take place and will apply to court cases in England, Wales and Northern Ireland.
The advisories, which have previously only been issued to the media, are being put into the public domain so people avoid legal pitfalls by commenting on court cases in a potentially prejudicial manner.
The advisories will be published on the Attorney General's Office (AGO) section of the gov.uk website and also through the AGO's Twitter feed - @AGO_UK.
Load more updates