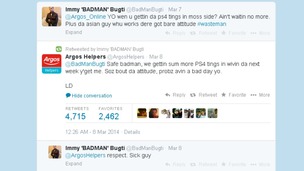 A street-talking Argos tweeter has won his firm thousands of fans after an amusing exchange with a customer in Manchester.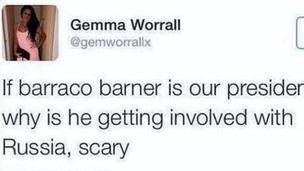 The 20-year-old insists she has 17 GCSEs but admits her tweet did not sound the most politically astute. She cannot believe the reaction.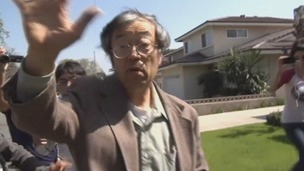 The man Newsweek claims is the founder of Bitcoin has denied he had anything to do with the digital currency.
Live updates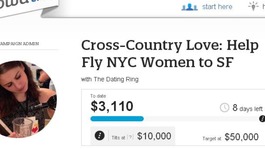 A matchmaking service in American wants to fly New York women over to San Francisco to find love.
Read the full story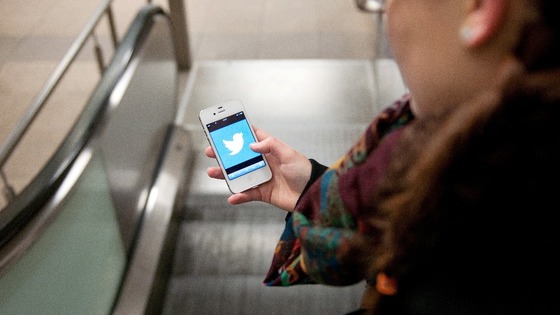 The social networking site Twitter has apologised after thousands of its users mistakenly received emails telling them to reset their passwords as their accounts may have been hacked.
The email, which went out early on Monday morning, said: "Twitter believes that your account may have been compromised by a website or service not associated with Twitter. We've reset your password to prevent accessing your account."
A Twitter spokesperson told Recode.net: "We unintentionally sent some password reset notices tonight due to a system error. We apologise to the affected users for the inconvenience."
But users were not told about the exact reasons of the password reset on the accounts.
In 2013, 250,000 users' passwords had been stolen as well as usernames, emails and other data.
Advertisement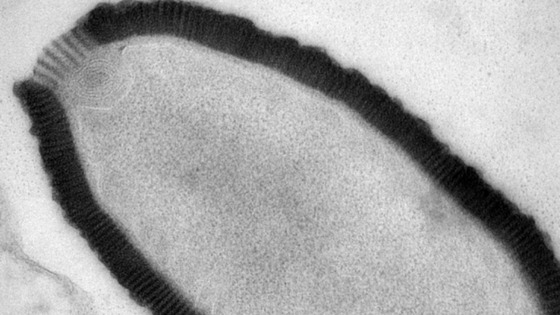 Scientists have brought back to life a virus that was buried in ice for 30,000 years and is still infectious, a prominent scientific journal reports.
If the Earth's ice melts sufficiently, Nature warns, it could "trigger the return of other ancient viruses."
A French husband and wife team who discovered the large organism in Siberia have named it Pithovirus sibericum.
It was able to infect amoebae despite having been frozen for 30 millennia.
Clegg calls for 'revamp' of intelligence data-gathering
Nick Clegg has said Britain's intelligence services should be overseen by a single watchdog in the wake of a series of privacy scandals.
He said the watchdog, dubbed the Inspector General for the UK intelligence services, would:
Have "reinforced powers, remit and resources"
Bring together the present Interception of Communications Commissioner and Intelligence Services Commissioner
Allow appeals against decisions of the Investigatory Powers Tribunal and publication of the reasons for rulings
Put a member of the opposition in charge of Parliament's Intelligence and Security Committee "to avoid accusations that the committee is too cosy with the Government of the day"
Read: Clegg calls for 'revamp' of UK's intelligence data-gathering
Clegg calls for 'revamp' of intelligence data-gathering
The Deputy Prime Minister has called for a rethink of the way intelligence services collect data en masse following the revelations of US National Security Agency whistleblower Edward Snowden.
Writing in the Guardian, Nick Clegg set out a series of reforms he hopes his Conservative coalition partners will back.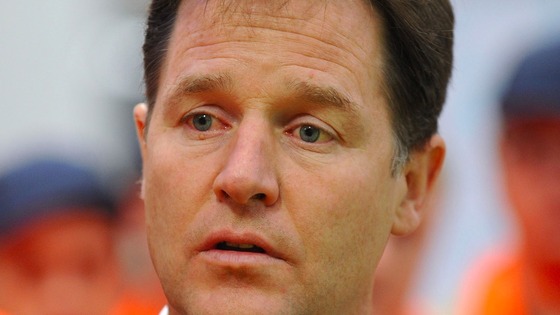 These included annual reports on requests made to internet and telephone providers, changes to the intelligence and security commission and a website about the work of British security agencies.
The Liberal Democrat leader said a respected security think-tank had agreed to carry out an independent expert review of "big data" and privacy issues in a bid to secure consensus on other changes.
"It is in all our interests that the intelligence agencies are able to operate successfully. Their effectiveness, and ultimately our own safety, depends on their ability to command public trust," Mr Clegg wrote.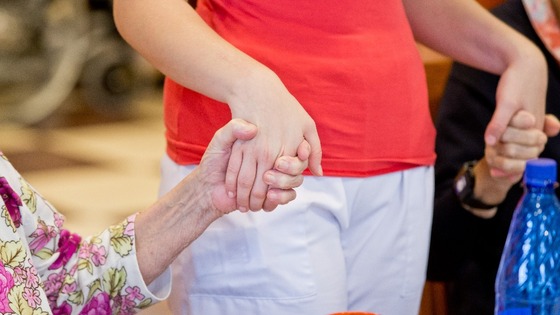 Elderly people could in the future be cared for by an intelligent avatar that its creators say is as simple to operate as switching on a television.
Researchers say the system could appear as a figure on a television screen, a tablet computer or as a hologram and be used to detect if people are in pain or have fallen over, before alerting a doctor or the emergency services.
The avatar could also be used to monitor heart rate and blood pressure and remind people to take medication, according to University of Kent, which is leading the research.
The project, known as Responsive InTeractive Advocate (RITA), is one of six bidding to find new cost-effective ways of supporting the UK's ageing population.
Advertisement
Labour seeks cyber-crime crackdown
Shadow home secretary Yvette Cooper will warn the Government it must not "bury its head in the sand" as she calls for reforms to keep up with ever-evolving cyber-crime.
In a speech to the Demos think tank, Ms Cooper will call for a new national strategy for tackling online fraud, tougher action to tackle online child pornography and an overhaul of parliament's Intelligence and Security Committee, which keeps a check on the work of the intelligence agencies.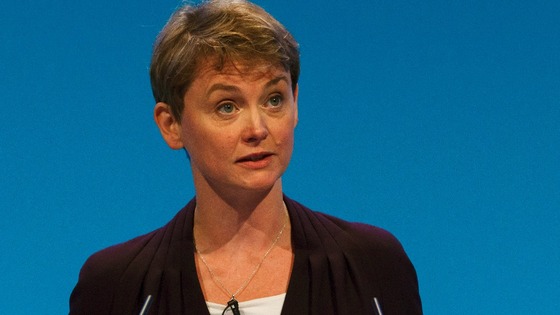 "The oversight and legal frameworks are now out of date. That means we need major reforms to oversight and a thorough review of the legal framework to keep up with changing technology," she is expected to say.
"Above all we need the Government to engage in a serious public debate about these new challenges and the reforms that are needed."
Labour seeks cyber-crime crackdown
Labour wants new powers for police and security services to crackdown on cyber-crimes such as child pornography and terrorism, but only with extra checks on how crime agencies are using sensitive data, the shadow home secretary is set to say.
Technological developments have sparked a wave of new types of crime and a 30% hike in recorded online fraud is just the "tip of the iceberg", Yvette Cooper will warn.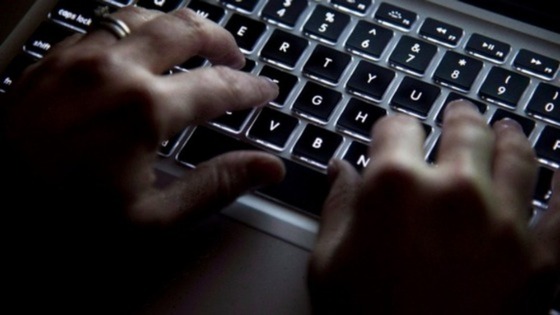 But fears about abuse of information in the wake of leaks by ex-US National Security Agency contractor Edward Snowden, which revealed widespread spying by Government listening post GCHQ, means new safeguards are needed to protect privacy.
Much stricter controls over access to private data must be introduced to give the public confidence amid fears about the way information can currently be accessed and used, she is expected to say.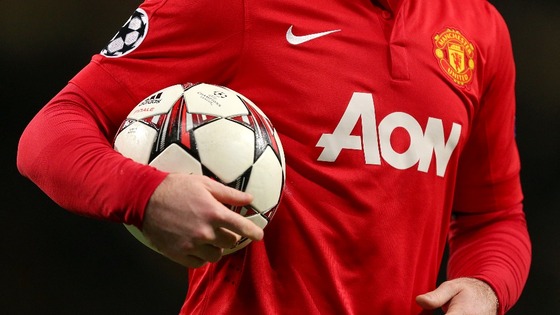 Manchester United have teamed up with technology giant Google to offer them front row seats via Google Hangout, a video streaming service.
The 'Front Row' initiative will give fans the opportunity to appear on the hoardings around Old Trafford streamed from Google+.
On Sunday 16 March, as United line up at home against one of their biggest rivals, Liverpool, fans will have the opportunity to cheer on the team from anywhere in the world.
Richard Arnold, the group managing director at Manchester United, said: "This ground-breaking initiative offers a dynamic and innovative way for our fans worldwide to get even closer to the club they love".
To have a chance of winning, United fans must share a picture of themselves showing their support for the team on Google+ and adding #MUFrontRow.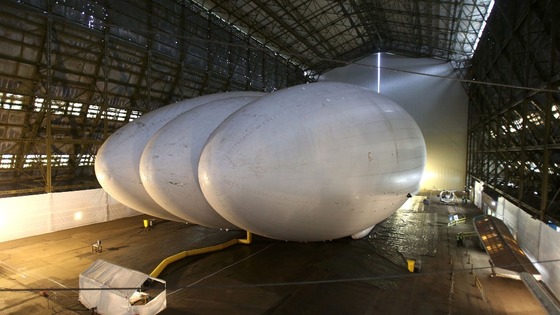 The world's largest aircraft - part plane, part airship and part helicopter - has been unveiled in Bedfordshire in all its 300ft-long glory.
Known as the HAV304 or Airlander, the giant aircraft has been displayed at Cardington in the only hangar big enough to accommodate the 113ft (34m) wide and 85ft (26m) high monster.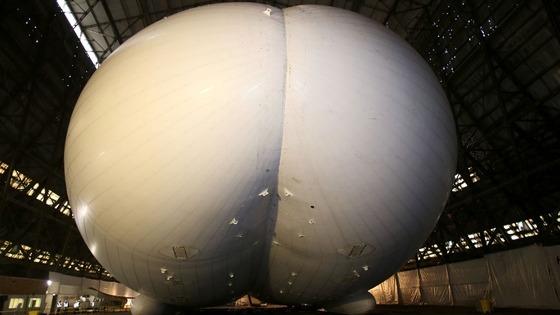 The ultra-green project was first flown in the USA but was unveiled today by pilot and Iron Maiden frontman Bruce Dickinson, who is an investor in the project.
Due to fly in the UK later this year, the craft is designed to stay airborne for up to three weeks and can be used for a variety of functions including surveillance, communications and delivering aid.
Load more updates