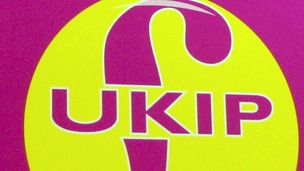 A candidate for the UK Independence Party candidate has been suspended over suggestions of a 'compulsory abortion' manifesto.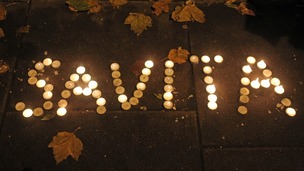 10,000 people marched through Dublin yesterday in memory of Savita Halappanavar, who died of blood poisoning after being denied an abortion.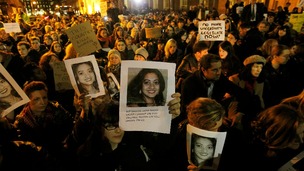 Thousands took to the streets in Ireland to protest against the death of a pregnant Indian woman who died during a miscarriage.
Live updates
Irish politicians will vote tonight to legislate for abortion for the first time in the country's history.
Several members of Ireland's coalition Government are expected to rebel over the reforms, which will make it legal for a woman to terminate her pregnancy if her life is at risk.
Overnight a group of anti-abortion activists slept out in front of the Irish parliament, but the law is expected to pass.
Read: Dentist's death highlighted issue of abortion in Ireland
Hundreds of people are expected to take part in demonstrations in Texas later tonight as the debate over abortion becomes a flashpoint issue in the United States again.
After Democratic state Senator Wendy Davis pulled off a 12-hour filibuster against a bill banning abortion after 20 weeks of pregnancy, state Republicans are again attempting to pass the controversial vote.
More states are moving towards greater restrictions on the procedure - especially for late stage terminations - and some have already passed new laws.
Washington Correspondent Robert Moore reports.
Advertisement
Irish abortion death report
The death of Savita Halappanavar as a result of a miscarriage in an Irish hospital last yearhas thrust the controversial issue of abortion in Ireland into the spotlight.
The Indian dentist died from multiple organ failure from septic shock and E.coli after being refused a termination.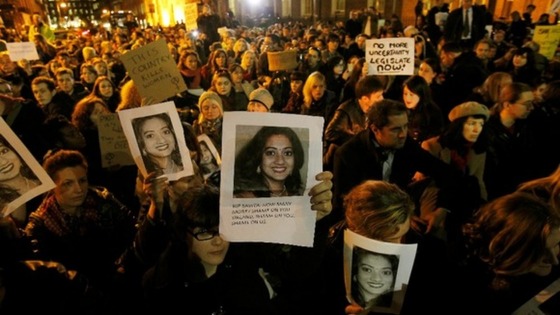 The Government committed itself to legislate and overnight published a proposed law to allow abortion if there is a real and substantial risk to a woman's life, including the threat of suicide, by July.
Elsewhere, an investigation by the health watchdog, Hiqa, is examining the safety, quality and standards of services provided by the HSE to patients, including pregnant women, at risk of clinical deterioration and as reflected in the care and treatment provided to Mrs Halappanavar.
Irish abortion death report
A report into the death of an Indian dentist after she suffered a miscarriage in an Irish hospital will be published today.
Savita Halappanavar was 17 weeks pregnant when she was admitted to University Hospital Galway on October 21 with an inevitable miscarriage.
She died from multiple organ failure from septic shock and E.coli a week later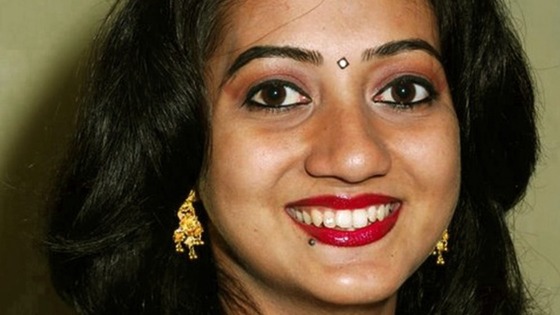 The 31-year-old's widower Praveen said his wife's treatment was "horrendous, barbaric and inhuman" and that she was left to die.
Two months after an inquest jury ruled unanimously that Mrs Halappanavar's death was by medical misadventure, Ireland's Health Service Executive will outline the results of its own clinical review.
Indian dentist Savita Halappanavar, who was refused a termination in an Irish hospital as she miscarried, died as a result of medical misadventure, a jury at her inquest has unanimously ruled.
Disability abortion law Inquiry
Daybreak's Health Editor Dr Hilary Jones has told Daybreak that there is a very high risk to premature babies.
"There is a very high risk of a child being handicapped if it is born before 24 weeks, even with modern technology," he added.
Advertisement
Disability abortion law Inquiry
There were 146 abortions after the 24-week limit in 2011 in England and Wales out of a total of almost 190,000
But overall there were more than 500 abortions after screening for Downs Syndrome
92 per cent of women who are told their child may have downs syndrome opt for a termination
The National Down Syndrome Cytogenetic Register (NDSCR) say that of the 1,188 babies diagnosed prenatally in 2010, 942 were aborted, 25 miscarried or were stillborn, 52 were born alive and in 167 the outcome was unknown
However, the Department of Health only reported 482 terminations for Down's in the same year, less than half the number recorded by the NDSCR
Disability abortion law Inquiry
The success of the Paralympics triggered a rethink of Britain's abortion laws, campaigners have said.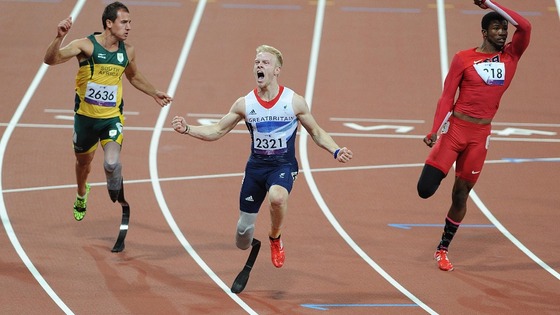 An alliance of pro-life campaigners and religious groups launched a new push to restrict the 1967 Abortion Act.
"The recent Paralympics made this contradiction yet more glaring," they say.
"The athletes produced such astonishing examples of courage and triumphs over disability that we now have to rethink what we mean by 'disabled' and 'able'."
Disability abortion law Inquiry
In a letter to the Telegraph last September, an alliance of prolife campaigners describe the practice of aborting foetuses on physical grounds as a form of eugenics.
The letter, signed by pro-life campaigners and religious groups, argues that the current law enshrines a form of disability discrimination.
They wish to restrict the 1967 Abortion Act, to prevent doctors terminating pregnancies on the grounds of physical abnormality.
Disability abortion law Inquiry
The current law permits an abortion to take place up to 40 weeks if tests for disability indicate that there is a 'substantial risk' that the child might be born 'seriously handicapped'.
For example over 90% of women who discover they are carrying a baby with Downs abort.
The legal limit for all other abortions is 24 weeks.
Load more updates
Back to top