England squad arrive in Brazil ahead of World Cup
England manager Roy Hodgson said Alex Oxlade-Chamberlain will "without a shadow of a doubt" make the World Cup squad after picking up an injury in the draw against Ecuador.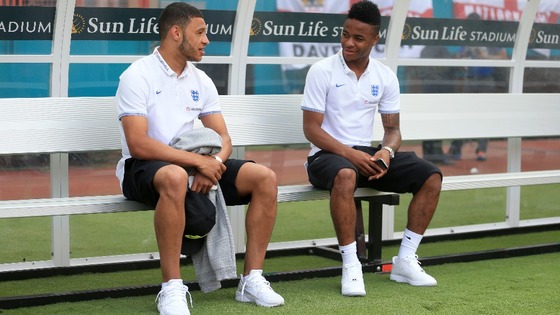 For the latest World Cup news go to ITV Sport
It looked as though the Arsenal midfielder's World Cup dreams were over after he picked up a knee injury on Wednesday.
But the England manager, who was speaking after the 0-0 draw with Honduras tonight, said: "It's time for the real thing now.
"Everyone is fit. Oxlade-Chamberlain is making good progress. I think he'll make the tournament without a shadow of a doubt."
Read: Lightning delay will not affect England's travel plans