Live updates
Cameron promises more powers for Holyrood after No vote
ITV News Correspondent Martin Geissler reports from Edinburgh, where the battle over Scottish independence shows no signs of letting up.
Scotland 'can't have complete independence if it keeps pound'
Former chancellor Alistair Darling, who also leads the Better Together campaign to keep Scotland in the UK, said Bank of England governor Mark Carney's speech on currency union spells out stark problems.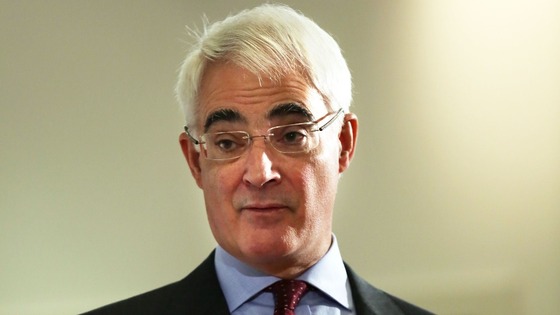 Mr Darling said: "This is a detailed speech but make no mistake - the governor's judgment on currency unions is devastating for Alex Salmond's currency plans. Why? Because the whole point of independence is to break the fiscal and political union that makes monetary union possible.
"The governor has spelled out in stark terms the problems of a currency union. Above all, it needs people living in the rest of the UK to agree to something they have never been asked about.
"As the governor makes clear, in a currency union both sides have to agree to each other's taxes, spending and borrowing. This is what is happening in the eurozone today.
"It is highly unlikely that the people living in the rest of the UK would agree to this. And remember, in a currency union like this, Scotland has 10% of GDP and the rest of the UK would have 90%. It is clear who would call the shots."
Advertisement
Spain: No Scotland in the EU
After comments made by Mariano Rajoy, Prime Minister of Spain concerning an independent Scotland's membership of the EU, Better Together leader Alistair Darling said:
This is another blow to Alex Salmond's claims that nothing would change if we vote to go it alone. The Spanish Prime Minister has just made it clear that everything would change.

We now know what the position of the Spanish government would be if we vote for independence. This has created even more uncertainty.
Miliband defends Falkirk inquiry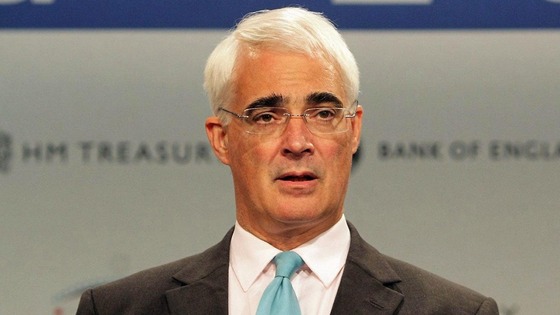 Labour's refusal to reopen its inquiry into the Falkirk vote-rigging row comes as the Party's former chancellor Alistair Darling and Scottish Labour leader Johann Lamont suggested that the issues around the contest in the constituency should be looked at again.
"Something has gone very wrong in Falkirk. There needs to be a very thorough investigation," Mr Darling said in a television interview.
"I understand the police are looking at matters now.
He added: "If they proceed, then that is what'll happen but if they don't there needs to be a full inquiry and I am quite clear that the results have to be published because that is the only way in which people will be satisfied that justice is done and been seen to be done."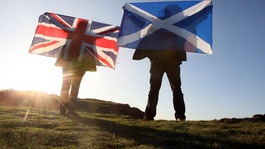 With exactly a year to go before Scotland votes on independence, economic concerns have come to the fore and are likely to remain there.
Read the full story
Osborne curbs welfare benefits
Responding to a question from the former Chancellor Alistair Darling, George Osborne confirmed that the increase in transport funding would come from public money.
He also said he was looking at ways to reform planning laws to "accelerate the delivery of [infrastructure] projects".
Advertisement
Cable: EU vote bill 'damaging'
The former Chancellor Alistair Darling has told me it is 'astonishing' that the Conservatives are 'not bothered' that more than 70 of their own MPs are voting against the Queen's Speech which sets out the Government's legislative agenda.
Number 10 says that ministers can either abstain or vote against the Europe Amendment Despite it being in line with Tory policy its understood Downing Street won't tolerate minister's voting for.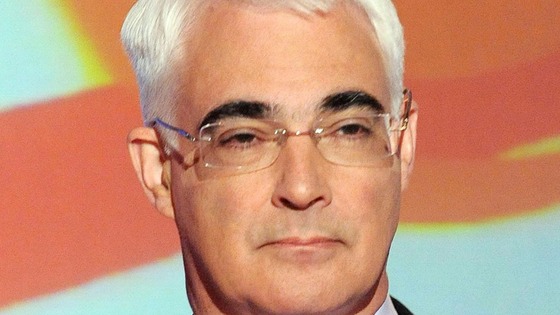 Former Labour chancellor Alistair Darling has accused George Osborne of "giving up" on any plans for economic growth.
Mr Osborne's predecessor urges the coalition government to "act now" in an open letter published today in The People.
He tells the chancellor, "You really must act. And act now. Otherwise it will take years to get Britain's economy growing again to create the jobs we need."
"The facts have changed, George. And you must change your mind," Mr Darling adds.
Diamond 'dismayed' over claims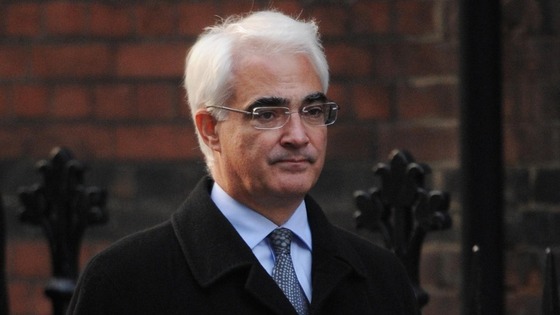 Former chancellor Alistair Darling argued the regulation of the banking industry has been too soft for too long, but said a costly public inquiry was not needed to fix the problem.
He told The Sun: "For 30 years, politicians have gone along with an approach that allowed regulation to be pretty skimpy.
"The last time big financial industry regulation went through the Commons, all three parties were extolling the virtue of having a minimum approach to regulation.
"Now we have the opportunity to put this right."
Mr Darling called for a three-pronged crackdown on the industry, with an independent watchdog with real teeth, new tighter laws and bank bosses laying down the law to their employees.
Scotland union campaign launch
Scottish Conservative leader Ruth Davidson has said today that the Better Together Campaign, which sees Scotland stay in the United Kingdom, will help people voice their opinion in the "biggest decision Scotland has faced in 300 years".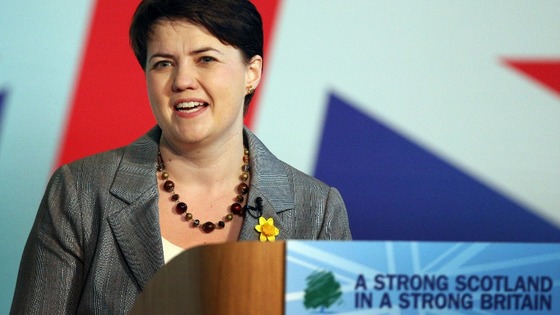 Ms Davidson said: "The future of the United Kingdom is about the future aspirations of a majority of ordinary Scots, who want to remain part of one of the most successful economic and political unions in the world.
"Scotland is stronger as part of Britain and Better Together is putting forward a positive case as to why as a nation we should continue to be part of the UK family."
Load more updates
Back to top