The NFL is investigating claims that American footballs may have been deflated for the New England Patriots' win over the Indianapolis Colts
Read the full story ›
Michael Sam has become the first openly gay player in a pro-American football team, after he was picked by the St Louis Rams during a draft.
After hearing of the news he would be playing for St Louis, he hugged, kissed and tweeted a picture of himself with his boyfriend to thousands of fans:
Thank you to the St. Louis Rams and the whole city of St. Louis. I'm using every once of this to achieve greatness!! http://t.co/QESdOJVzsw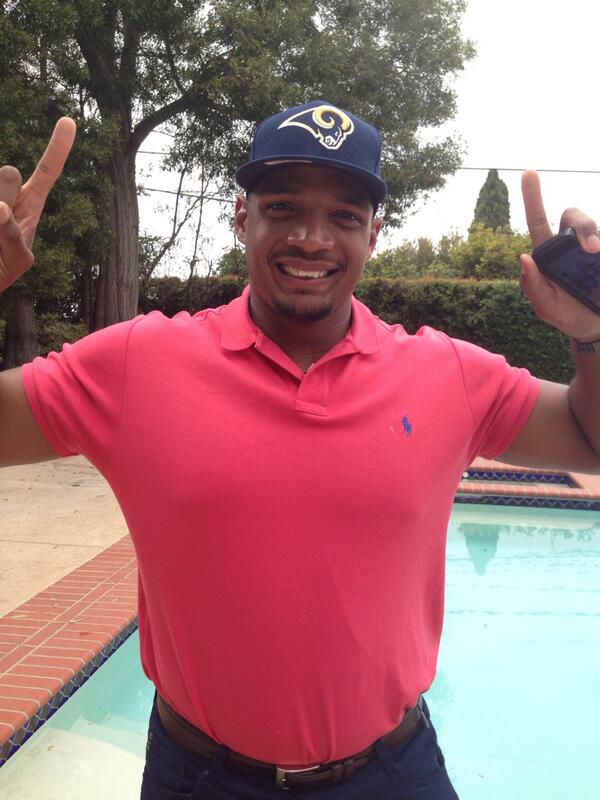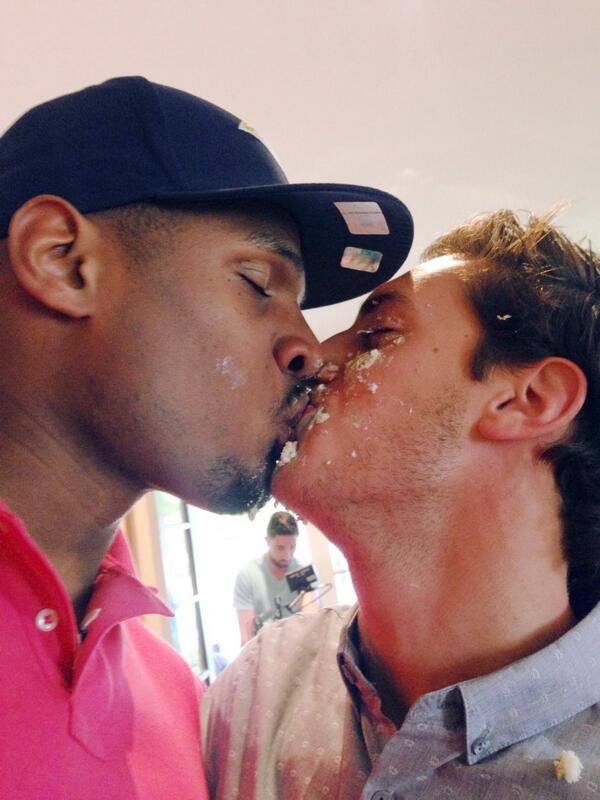 Advertisement
Houston Texans coach Gary Kubiak has been taken to hospital after collapsing in front of 70,000 fans at halftime during the National Football League home game against the Indianapolis Colts on Sunday, the team said.
The 52-year-old hunched over and dropped to his knees as he was leaving the field. He was taken away on a stretcher and rushed to a Houston hospital.
"He is conscious and his family is with him," the Houston Texans said in a statement.
The team told local reporters he did not have a heart attack.
Lawrence Okoye has signed with five-time Super Bowl champions the San Francisco 49ers, despite remaining undrafted by the end of this week's NFL Draft.
Okoye announced the news that he would be joining the team as an undrafted free agent via his Twitter account.
Menelik Watson, who has emerged as an unlikely new British star in American football, will embark on his professional career in Oakland.
Read the full story ›
Advertisement
Manchester's Menelik Watson, who has been selected by NFL side Oakland Raiders, will be a huge star of the future, according to his former basketball coach Graham Williams.
Manchester-born Menelik Watson has been selected by the Oakland Raiders in the second round of the 2013 NFL Draft.
As a record number of Brits enter the NFL draft, we take a look at the British players who have succeeded stateside over the years.
Read the full story ›
Completing the British trio is 22-year-old Tom Wort from harboured dreams of joining the NFL as a teenager in Crawley, West Sussex.
He moved with his family to the US at 14, eventually settling in Texas where he began excelling in the high school leagues
Wort has gone on to enjoy a good career in the college leagues at the University of Oklahoma and is tipped as an outside chance to land a contract with a professional team
The first round of this year's NFL Draft takes place at New York's Radio City Music Hall, with subsequent rounds taking place across the following days
Load more updates