Andy Murray is not distracted by injury worries for Novak Djokovic ahead of the US open
Read the full story ›
Andy Murray will renew an old rivalry with Lukas Rosol after drawing the Czech in the first round of the US Open.
Murray beat Rosol in a bad-tempered match at the Munich Open last year, during which the Scot told his opponent: "No-one likes you on the tour, everyone hates you."
Seeded second in New York, Murray is also placed in the same half as world number three Stan Wawrinka and could meet the Swiss in the semi-finals.
Advertisement
Andy Murray served up an ace to John Inverdale after the BBC presenter appeared to forget the achievements of women tennis players.
Read the full story ›
Andy Murray has won Olympic gold after defeating Juan Martin Del Potro in the men's singles final.
Read the full story ›
Andy and Jamie Murray have been beaten in the men's doubles at the Rio Olympics, losing to Brazil's Thomaz Bellucci and Andre Sa.
The loss came after a tense tie break that saw the brothers beaten 7-6 (8-6) 7-6 (16-14).
The sportsman managed to conceal Princess Anne, nearly jab an official and stand on the wrong side of the flag in a floundering photo call.
Read the full story ›
Advertisement
The Wimbledon champ beat off stiff competition to be named the first tennis player ever bestowed the honour.
Read the full story ›
Andy Murray's mother Judy has celebrated his second Wimbledon title.
She posted a picture of herself and Andy with his trophy to Twitter with the caption: "That's my boy #Wimbledon."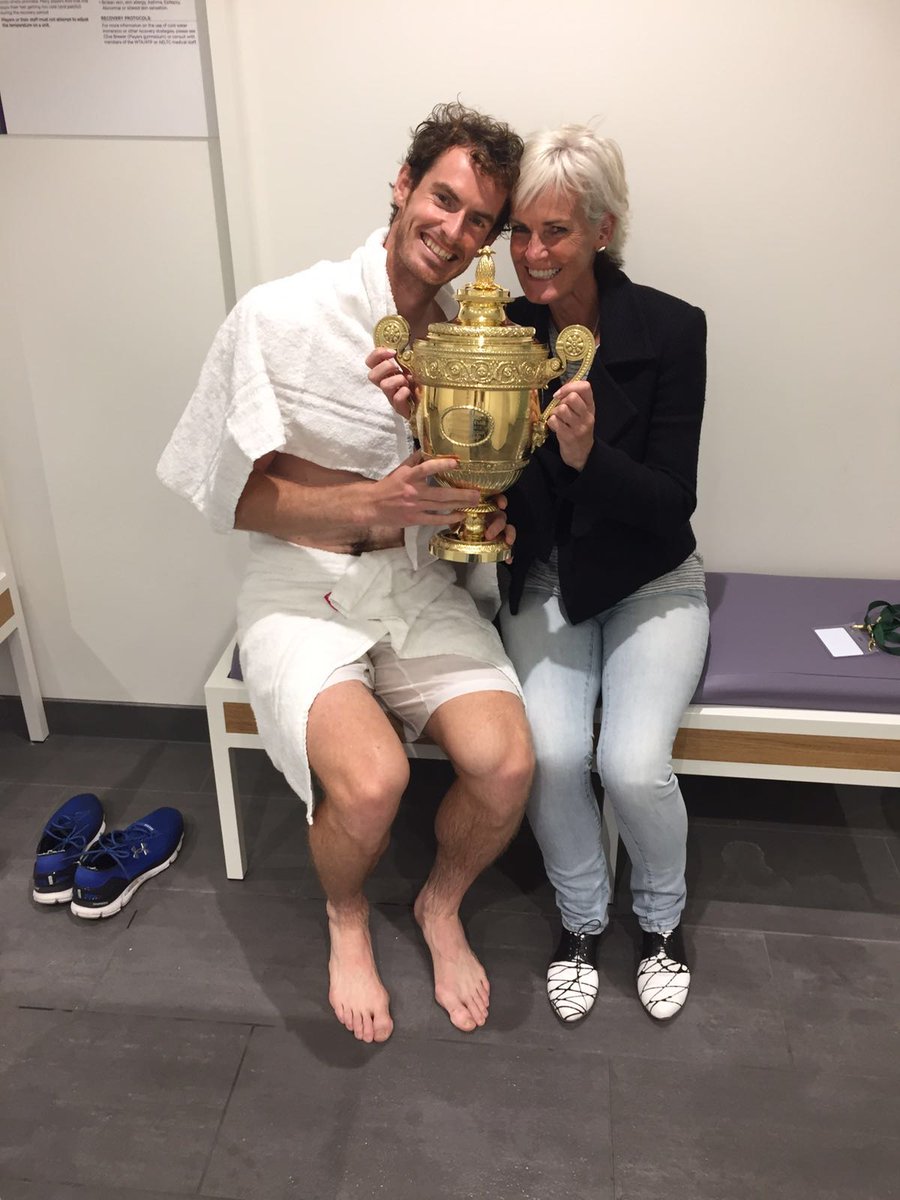 Andy Murray has the royal seal of approval on his Wimbledon victory after he was congratulated by the Duke and Duchess of Cambridge.
Kate, who had been watching from the royal box, told him: "Many congratulations, it was a great game."
William said: "So pleased for you, well done," and Kate added: "You can relax with your family now."
Murray also spoke to actor Benedict Cumberbatch and his wife Sophie Hunter.
He then went out on to the club balcony, where a cheering crowd of waiting tennis fans saw the triumphant Scot hold the trophy aloft for them.
Andy Murray said he was "proud" to get his hands on the Wimbledon trophy once again - and vowed to make the most of celebrations this time around.
He commended Raonic and his team on a well-fought campaign and apologised to them for his victory, saying: "Sorry about today, great job".
The Scot said that there had been "so much stress and pressure" when he won his first title in 2013 that he had not made the most of his victory.
I will make sure I enjoy this one tonight, for sure.
– Andy Murray
There were boos when Murray mentioned Prime Minister David Cameron, who was watching with his mother Mary.
But he defended Mr Cameron, saying: "I think playing a Wimbledon final's tough, I certainly wouldn't like being Prime Minister, it's an impossible job."
Load more updates