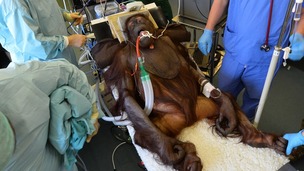 Vicky the orangutan has become the first ape in the UK to undergo a sinus operation.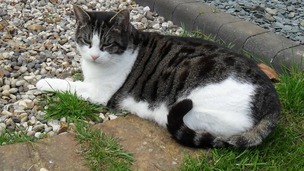 A cat spent five days trapped in a sofa donated to a charity shop before being found by the couple who bought it.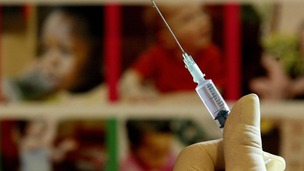 Tuberculosis (TB) is a serious condition but can be cured with proper treatment.
Live updates
Humans develop TB after cat contact in 'world first'
Two people have developed tuberculosis (TB) after contact with a cat in the first ever recorded cases of cat-to-human transmission, officials have said.
Public Health England (PHE) said two people developed tuberculosis after contact with a domestic cat infected with bacteria Mycobacterium bovis.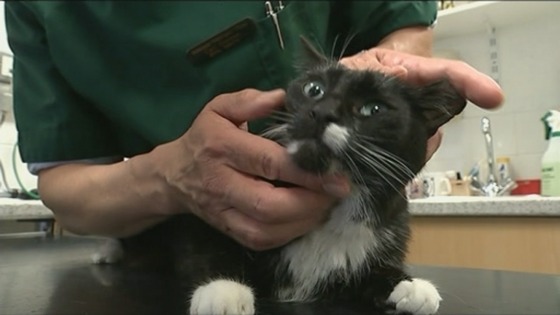 The bacteria causes TB in cattle (known as bovine TB) and in other animals.
Nine cases of Mycobacterium bovis infection in domestic cats in Berkshire and Hampshire were investigated by the Animal Health and Veterinary Laboratories Agency (AHVLA) and PHE last year.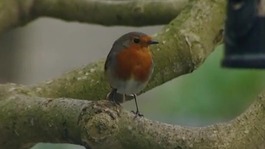 A family of birdwatchers created a wildlife haven in their garden after the amount of birds visiting their feeders decreased.
Read the full story
Advertisement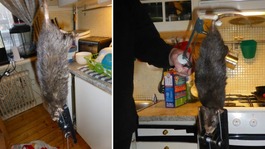 A family in Stockholm, Sweden, has finally caught a 15-inch giant rat that had been terrorising the family cat.
Read the full story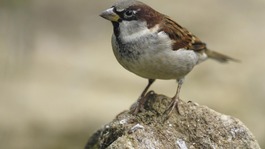 Half a million people have helped to compile this year's Big Garden Birdwatch - a ranking of the birds most commonly seen in UK gardens.
Read the full story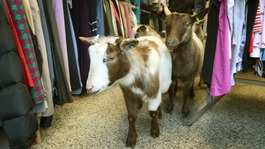 Goats are much smarter than they might appear at first glance, a study has shown.
Read the full story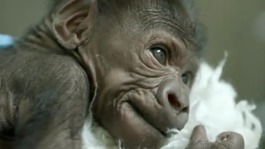 A baby gorilla who came down with pneumonia after a rare C-section at the San Diego Zoo has improved enough to be released from hospital.
Read the full story
Advertisement
Vets in the US delved into the world of alternative therapy to save the life of an injured owl.
Read the full story
A baby gorilla has been born at a US zoo after a rare Caesarean section was performed on her mother.
San Diego Zoo spokeswoman Christina Simmons said the female baby, who has yet to be named, was under close observation after suffering complications from the birth on Wednesday night.
The mother, 18-year-old Imani, had never given birth before and was in distress after going into labour.
The baby gorilla weighs 4.6lb (2.1kg) and is the 17th to be born at the zoo.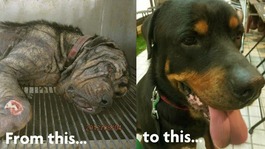 A rescued rottweiler has won Ruffs - the RSPCA's alternative to the Crufts dog show.
Read the full story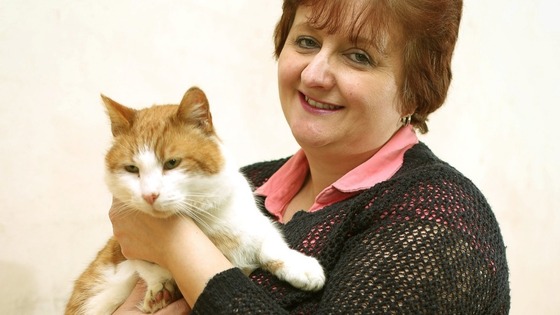 A cat has been reunited with its owner after going missing for eight years.
Jesse was 18 months old when he bolted out of his cat box on the way to the vets near Mow Cop on the Staffordshire-Cheshire border in 2006.
Owner Leslie Corbett put up missing cat posters and searched the area for days but eventually gave up hope of a return.
But last month the vet telephoned Mrs Corbett to say that Jesse, who had been microchipped, was found "hanging around" nearby.
"We have absolutely no idea where he's been," she told the BBC. "All we know is he's happy and healthy."
Load more updates
Back to top