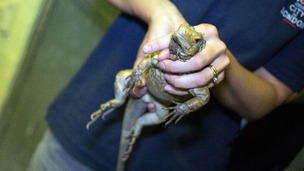 A dozen rare iguanas seized from Romanian smugglers at Heathrow Airport have been returned to their native Bahamas.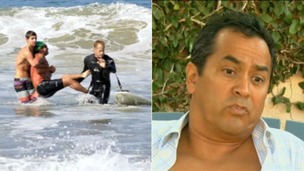 A swimmer who survived a shark attack in California at the weekend has told of the moment he came face-to-face with the great white.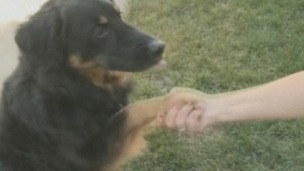 A Wisconsin woman who had given up all hope of finding her lost wedding ring was shocked when her dog Tucker finally coughed up the diamond.
Live updates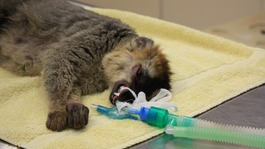 A blind lemur was able to see for the first time in weeks after British vets removed his cataracts during an operation.
Read the full story
A farmer from Croatia thought he was seeing double when his goat Sarka gave birth to an eight-legged baby, nicknamed 'octogoat'.
Vets believe the newborn's condition is the result of an under-developed twin sibling because it has both male and female reproductive organs.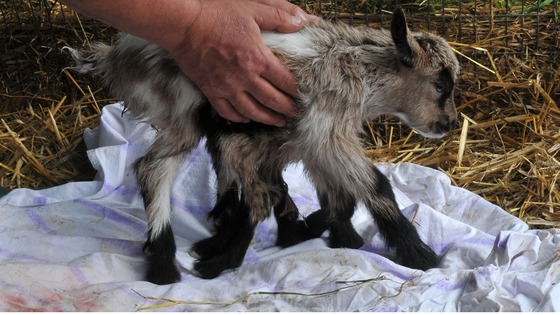 Vets have said it is highly unlikely the goat will survive but if it lives past the first week, it may go on to live for two or three years.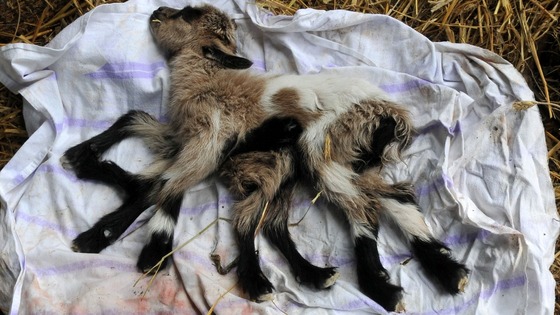 Advertisement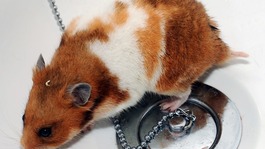 Izzy the hamster managed to clamber up through dozens of pipes to reach the next floor and emerge into a neighbour's bathtub.
Read the full story
A dog whose abusive owners chopped off its two front legs is set to walk again thanks to a British dog-lover who brought him from Romania to the UK for treatment.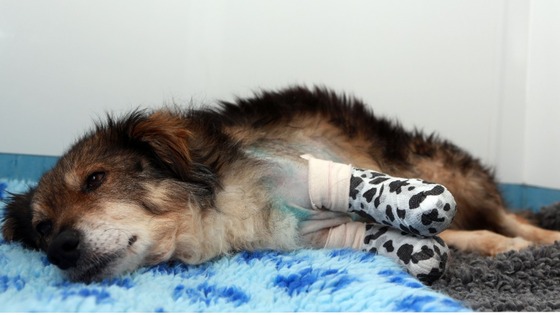 Colin's front legs had been deliberately amputated and he had been walking on the stumps when he was rescued by dog-lover Claire Revis, who was told about the animal's plight by a friend working with stray dogs in Romania.
The 48-year-old from Brighouse, West Yorkshire, said: "He was found in a horrendous state, he'd been walking on bare bones, the skin on his two front legs had come off and he had a lot of infection.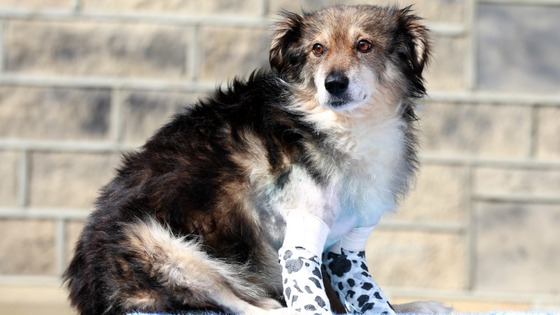 "He'd probably lost them months before; the vets said they'd been chopped off deliberately."
Colin is now in Britain and has begun treatment to be fitted with prosthetic limbs but requires more surgery.
Ms Revis has so far raised £7,500 of the £9,500 needed to pay for the care.
"The £3,000 to buy his actual limbs has already been donated by the charity Finding Furever Homes," Ms Revis said.
The rising number of people eating rare animals in China has prompted the country to introduce tough new jail sentences that could see offenders jailed for 10 years or more.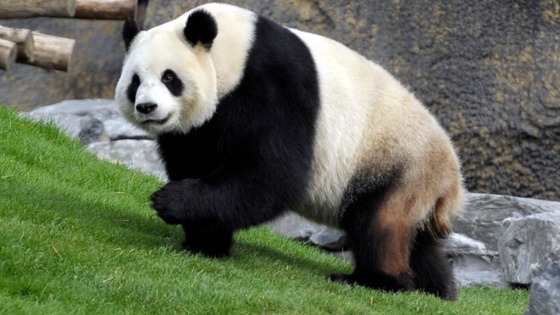 Spending thousands of yuan to eat rare or endangered animals is considered a status symbol among some of the country's wealthiest people.
A new interpretation of the criminal law passed yesterday "clears up ambiguities about buyers of prey of illegal hunting" and means people found eating protected animals face jail sentences ranging from three years to more than 10 years, Xinhua said.
China lists 420 species as rare or endangered, including the panda, golden monkeys, Asian black bears and pangolins.
"Eating rare wild animals is not only bad social conduct but also a main reason why illegal hunting has not been stopped despite repeated crackdowns," said Lang Sheng, deputy head of parliament's Legislative Affairs Commission.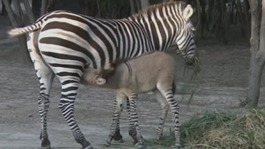 A love story between a zebra and a donkey has led to the rare birth of a baby zonkey at a Mexico zoo.
Read the full story
Advertisement
Family escapes from car fire at Longleat lion enclosure
Helen Clements and her children Charlie and George told ITV News that her car had "overheated", causing the family to abandon the vehicle at a lion enclosure at Longleat Safari Park.
Ms Clements said: "What we thought we better do is, because what you are supposed to do is sound your horn, so we did. But my son George thought he better get out the car, so he opened the door, and got out the car. And I just said "George don't get out of the car"".
Family escapes from car fire at Longleat lion enclosure
West Country (E)
The spokesman for Longleat Safari Park said that the visitors involved in the incident were believed to be a mother and her son and daughter who were aged around 12 or 13. Visitors said the lions were 150 metres from the people carrier when the incident happened and the car was left "burnt out".
The family remained in the smoking vehicle until the rangers arrived, and the car caught fire when they had left the area. Longleat staff said at no point were the mother and children waiting outside their vehicle.
Cars were cleared from the area following the fire to make way for the fire service, but the park was up and running again shortly after.
Family escapes from car fire at Longleat lion enclosure
West Country (E)
Laura Jeffries was a visitor at Longleat yesterday and saw the fire. She sent us this video.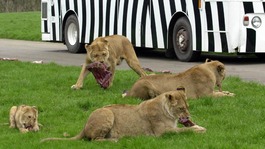 A family with two children had to abandon their car in the lion enclosure at Longleat Safari Park yesterday after it caught fire.
Read the full story
Load more updates
Back to top