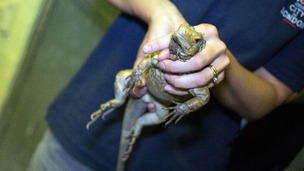 A dozen rare iguanas seized from Romanian smugglers at Heathrow Airport have been returned to their native Bahamas.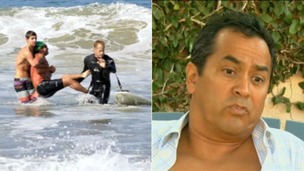 A swimmer who survived a shark attack in California at the weekend has told of the moment he came face-to-face with the great white.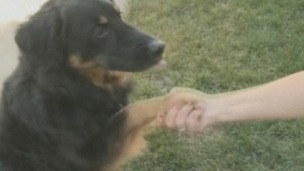 A Wisconsin woman who had given up all hope of finding her lost wedding ring was shocked when her dog Tucker finally coughed up the diamond.
Live updates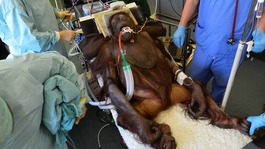 Vicky the orangutan has become the first ape in the UK to undergo a sinus operation.
Read the full story
A baby penguin weighting just 87 grams has hatched in Chester Zoo.
Rooney, named after England forward Wayne, was one of the first Humboldt penguins to hatch at the zoo this year.
The penguin keepers are naming this year's clutch after past and present superstars of the football World Cup.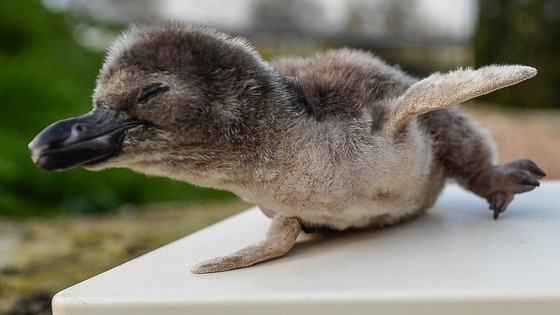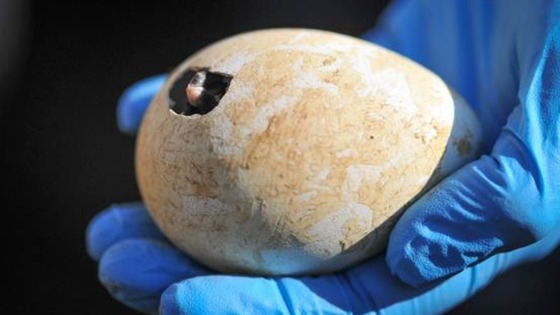 Rooney has already been joined by Gerrard, named after current England captain Steven, Banks, after 1966 World Cup winning goalkeeper Gordon, and Moore after 1966 World Cup winning captain Bobby.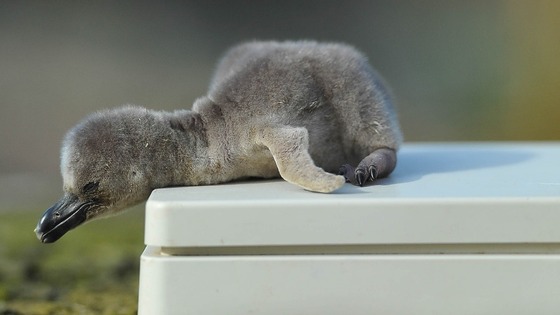 Chester Zoo funds conservation initiatives in the penguins' homeland to help them in their natural habitat, where they are faced with many pressures including over fishing of their food and habitat loss.
Advertisement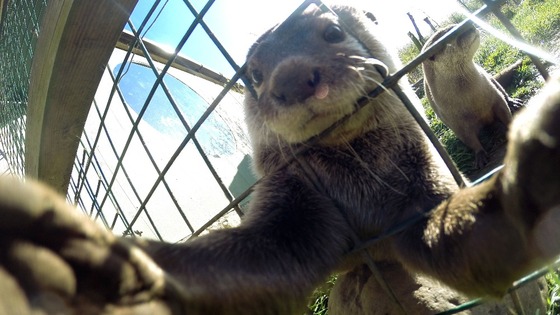 An inquisitive otter became the latest 21st-century being to take a selfie when it snapped itself with a professional photographer's camera.
Musa, a resident of the Washington Wetland Centre in Tyne and Wear, used a GoPro camera belonging to a Press Association photographer that it found lying on the ground.
Owen Humphreys, 41, said: "I had just put the camera down and the otter came up to the bars and snatched it in both paws. The craze for selfies has gone mad."
Musa's selfie is being hailed as an important breakthrough in ph-otter-graphy.
The UK's only female giant panda has been artificially inseminated after failed attempts to help her mate naturally.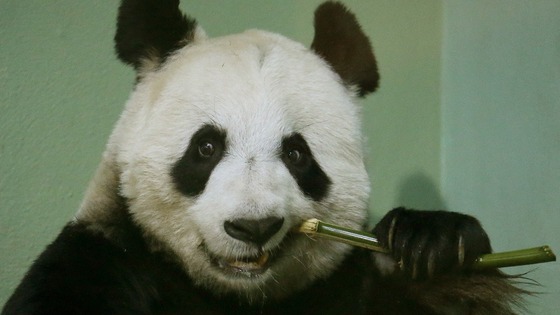 Edinburgh Zoo bosses were hopeful that Tian Tian would mate with her intended partner Yang Guang this year.
But after her hormone levels started to fall quickly they turned to artificial insemination, using samples from the male.
Experts say they will not know for certain whether Tian Tian is pregnant until she gives birth, which could be in August or September.
A former "Esso tiger" has been rescued by a wildlife park in Lincolnshire.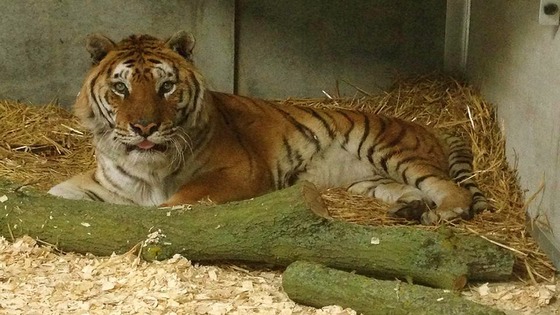 Eighteen-year-old Tango had been earmarked for destruction in Belgium along with his partner Julia after the two tigers were seized from a German circus last year.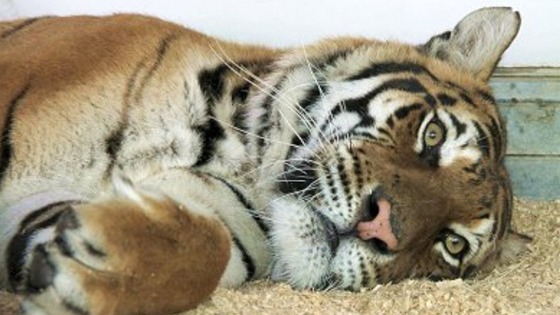 The pair were rescued following a campaign by Neil Mumby and his team of keepers at Woodside Wildlife and Falconry Park in Lincolnshire.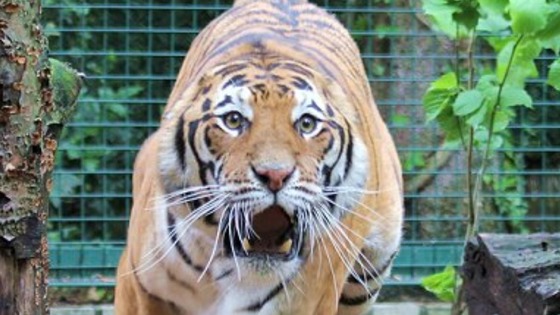 "They are doing really well. They've had a long journey and just like us humans, they get tired, so they went straight to bed when they got here", Mr Mumby said.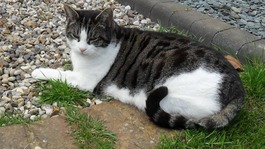 A cat spent five days trapped in a sofa donated to a charity shop before being found by the couple who bought it.
Read the full story
Advertisement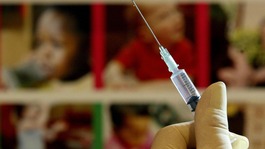 Tuberculosis (TB) is a serious condition but can be cured with proper treatment.
Read the full story
Humans develop TB after cat contact in 'world first'
Two people have developed tuberculosis (TB) after contact with a cat in the first ever recorded cases of cat-to-human transmission, officials have said.
Public Health England said despite this news, the risk of cat owners contract TB was "very low".
ITV News Correspondent Rupert Evelyn reports:
Humans develop TB after cat contact in 'world first'
Public Health England has said the risk of cat owners contracting tuberculosis is "very low" after two people developed the disease after coming into contact with a cat.
Professor Dilys Morgan told ITV News, "Something strange has happened in this instance".
"We don't know exactly what's happened but I don't think that we can read too much into it, that it is an increasing trend," she added.
Humans develop TB after cat contact in 'world first'
Mother-of-two Clare Farley told ITV News she made the tough decision to have her cat put down when Jasper contracted tuberculosis as it was "terribly worrying".
Ms Farley told ITV News Correspondent Rupert Evelyn, "The fact that the younger [children] are their immune system is not built up yet ... I could not have a cat in the house that could potentially give them a really nasty disease".
Load more updates
Back to top