Declan Donnelly has hinted that he is ready for fatherhood as he approaches 40 after seeing long-time TV partner Ant McPartlin settle down.
Read the full story ›
Advertisement
Ant and Dec are to be the new hosts of the Brit Awards - 14 years after they last fronted the show.
Read the full story ›
TV presenter Ant McPartlin and his mother were assaulted during a family meal in west London.
Read the full story ›
Declan Donnelly gave Ant McPartlin a thumbs up tonight as he made fun of his presenting partner's mishap in the kitchen.
Read the full story ›
Ant McPartlin chopped off the tip of his thumb as he prepared a Sunday dinner for his sidekick Declan Donnelly, the Sun reports.
The presenter was working out how to use a vegetable-slicer when the accident occurred, as he was planning to make dauphinoise potatoes the next day. He told the Sun:
"It was a complete disaster. I ended up slicing the top of my thumb off. God, it was painful. It hurt like hell. There was a lot of blood."
The star rushed to hospital, hoping that the tip could be stitched back on, but medics were only able to clean and dress the injury. Despite his ordeal, he managed to cook a roast for his friend and business partner the next day.
Advertisement
Ant and Dec triumphed again at the National Television Awards (NTAs), picking up a handful of gongs and getting a royal seal of approval.
Read the full story ›
In a statement read out by Phillip Schofield, Prince Charles paid tribute to Ant and Dec:
The warmth and empathy they show towards charitable causes, their viewers and their deep friendship towards one another are as great achievements as their countless and well-deserved awards.

The nation has taken them to their hearts.
Ant and Dec celebrated being honoured with a Landmark Award and the National Television Award by taking a selfie while on stage: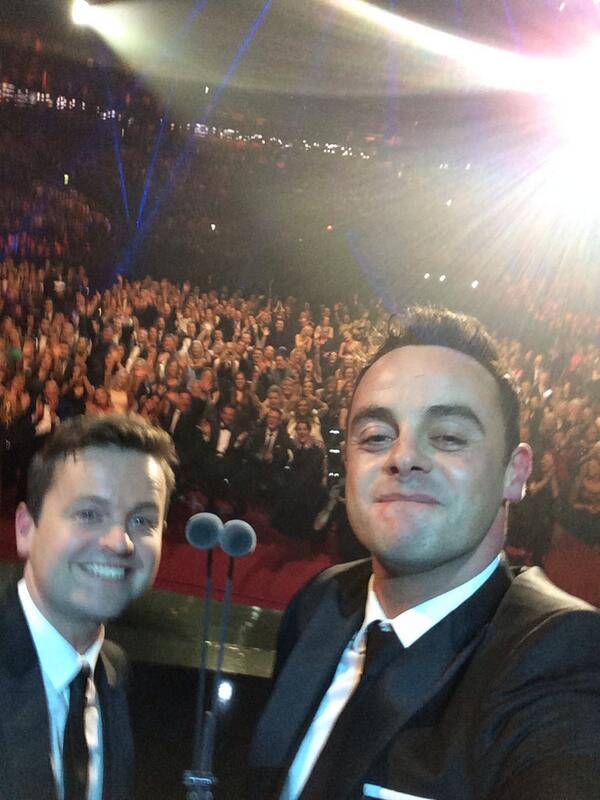 Ant and Dec have been presented with a special Landmark award at the National Television Awards for their 25 years in television.
Ant told the crowds: "The last 25 years have been a pleasure and we genuinely love it."
Watch the National Television Awards live on ITV and you can catch up later on ITV Player.
Load more updates