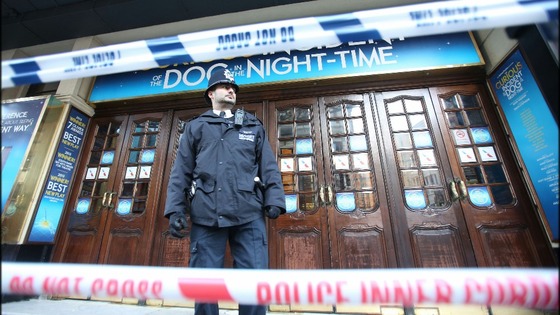 A ceiling collapse at London's Apollo Theatre, which injured audience members and forced its closure, was caused by "the deterioration" of century-old cloth and plaster ties holding up timber frames, according to Westminster Council.
The Grade II-listed Apollo Theatre was closed on December 19 when about 10 square yards of plaster plummeted on to the stalls below, injuring 80 people, during a performance of The Curious Incident Of The Dog In The Night-Time.
The ties, made of hessian and plaster of Paris, were used to lash together timber frames to support the suspended ceiling and had been in place since the theatre opened in 1901.
A spokeswoman for the central London council said "guidance" would be issued to other theatres and historic buildings built with similar materials.