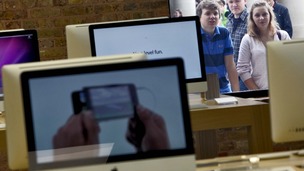 The Apple Store has been voted the best shop on the high street in a survey of 11,000 British shoppers.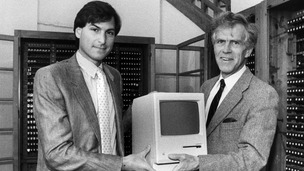 Apple has come a long way since the company was formed in 1976. Here are some key dates in its long history.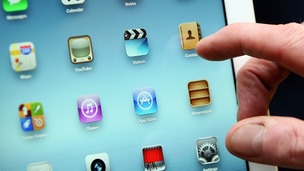 Second quarter profits for the company were down £1.38 billion from the same time last year, and the next 12 months will be crucial.
Live updates
Apple boss apologises after backlash in China
Apple boss Tim Cook has apologised to Chinese consumers after state media accused the company of "arrogance".
The technology firm's after-sales service, including a failure to offer replacement iPhones with a one-year warranty in the case of major repairs was also heavily criticised.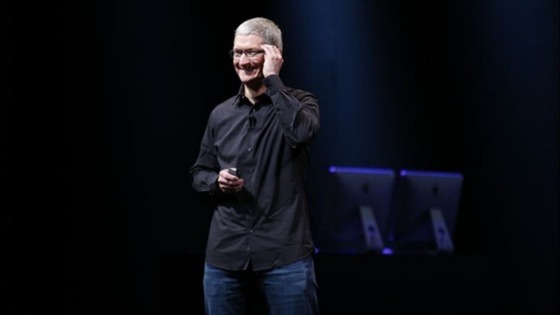 In a statement on Apple's China website, Mr Cook said:
We are aware that owing to insufficient external communication, some consider Apple's attitude to be arrogant, inattentive or indifferent to consumer feedback.
"We express our sincere apologies for causing consumers any misgivings or misunderstanding."
Apple will now offer Chinese consumers full replacements of iPhone 4 and 4S instead of major repairs, adding a one-year warranty starting from the date of replacement.
Blackberry boss slams iPhone as 'outdated'
Apple's iPhone is outdated, according to the chief executive of BlackBerry.
Thorsten Heins made the comment yesterday on the eve of the much-delayed launch of the new touchscreen BlackBerry in the US.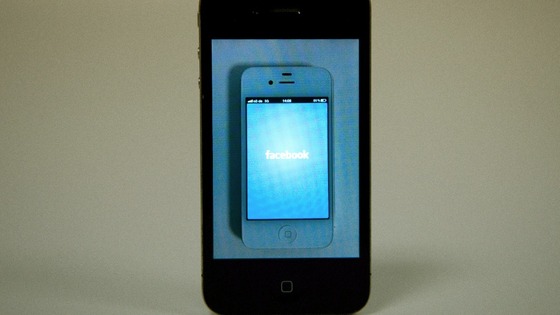 Mr Heins said a lack of innovation at Apple has left iPhone's user interface outdated, saying,"It's still the same. It is a sequential way to work and that's not what people want today anymore. They want multitasking."
Advertisement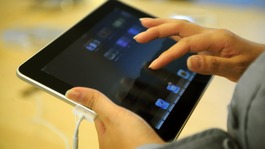 A five-year-old boy has racked up a £1,700 bill in just a few minutes by unwittingly buying add-ons for a zombie game on his parents' iPad.
Read the full story
Apple education downloads top 1 billion
Apple announced that downloads of its free educational material have topped the one billion barrier.
The firm's iTunes U content is said to be the world's largest online catalogue of free educational material from schools and leading libraries, with lectures, books, quizzes and courses.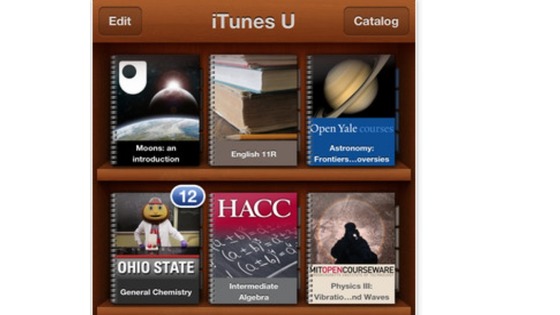 Apple said more than 60% of the iTunes U app downloads are from outside the US.
UK institutions such as the Open University and Oxford and Cambridge colleges offer courses through the system, while organisations including the National Theatre also offer learning tools.
Apple said the Open University had passed 60 million content downloads.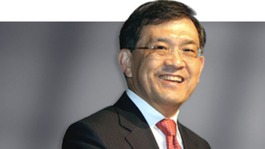 Samsung CEO Dr Kwon Oh-Hyun has been declared the year's most successful global brand-builder as the South Korean firm grew $20bn in value.
Read the full story
Microsoft computers hacked
Microsoft: 'No evidence' customer data affected
During our investigation, we found a small number of computers, including some in our Mac business unit, that were infected by malicious software using techniques similar to those documented by other organisations.

We have no evidence of customer data being affected and our investigation is ongoing.

This type of cyberattack is no surprise to Microsoft and other companies that must grapple with determined and persistent adversaries.
– Microsoft spokesman Matt Thomlinson
Advertisement
Microsoft computers hacked
Microsoft investigating after computers are hacked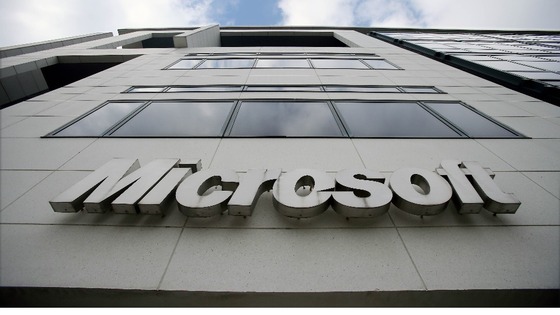 Microsoft has said it is investigating the hacking of a small number of its computers - a breach which it said was "similar" to security intrusions recently reported by Apple Inc and Facebook.
Microsoft Corp, the world's largest software company, said the computers targeted with malware included some in its Mac software business unit, Reuters has reported.
The firm said there was no evidence customer data had been affected.
White House voices concern at Chinese cyber hacking
The White House says it has repeatedly raised concerns about Chinese cyber hacking with senior Chinese officials, including military personnel.
ITV News' Geraint Vincent reports:
Earlier, Apple revealed it has been targeted by computer hackers who infected a "small number" of its Macs.
It said there is "no evidence that any data left Apple" and will release a software update to protect customers against malicious software.
Microsoft computers hacked
Apple to issue software update to deal with hack
Apple is trying to identify the source of vicious malware attacks on a "limited number" of its Mac systems, a statement from the corporation said.
The corporation is to release new updated software to protect users and its systems.
Apple has identified malware which infected a limited number of Mac systems through a vulnerability in the Java plug-in for browsers.

The malware was employed in an attack against Apple and other companies, and was spread through a website for software developers.

We identified a small number of systems within Apple that were infected and isolated them from our network.

There is no evidence that any data left Apple.

We are working closely with law enforcement to find the source of the malware.
Since OS X Lion, Macs have shipped without Java installed, and as an added security measure OS X automatically disables Java if it has been unused for 35 days.

To protect Mac users that have installed Java, today we are releasing an updated Java malware removal tool that will check Mac systems and remove this malware if found.
– Apple

Read: More on computer hackers who have targeted sensitive Apple information.
Microsoft computers hacked
Apple targeted by malicious hacking attacks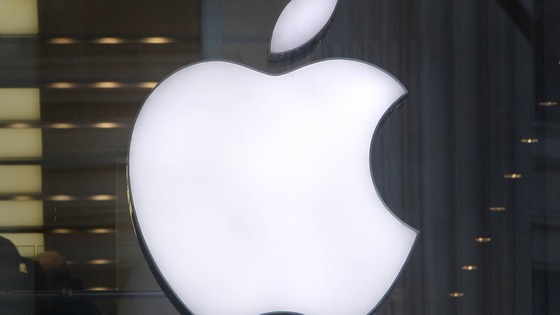 Apple has revealed it has been targeted by computer hackers and will today release a software tool to protect customers against malicious software used in attacks.
The corporation says that there is "no evidence that any data left Apple" and that it is working with law enforcement personnel to identify hackers.
Facebook and other companies have also been targeted, according to Reuters.
Load more updates
Back to top