Live updates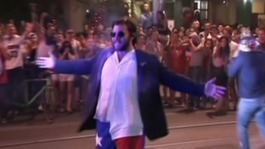 Police in Arizona arrested fifteen students during a street riot, after the University of Arizona Wildcats lost a basketball final.
Read the full story
Police fired teargas and arrested at least 15 people after Arizona Wildcats lost 64-63 in overtime to Wisconsin in the NCAA West Region final in Tucson.
There were no reports of injuries to fans or officers, and those that were arrested were for offenses such as resisting arrest, disorderly conduct and unlawful assembly.
HAPPENING NOW: Police & students clash in Tucson after AZ Wildcats lose in NCAA Tourney. Officers using pepper spray http://t.co/uoeYsyzbd8
Officers in riot gear responded by launching pepper spay in their attempts to break up the crowds, which cleared from the streets by 10pm.
This cop made me jump a little. I looked up and he was there. He didn't even yell surprise http://t.co/7oGlVRefpW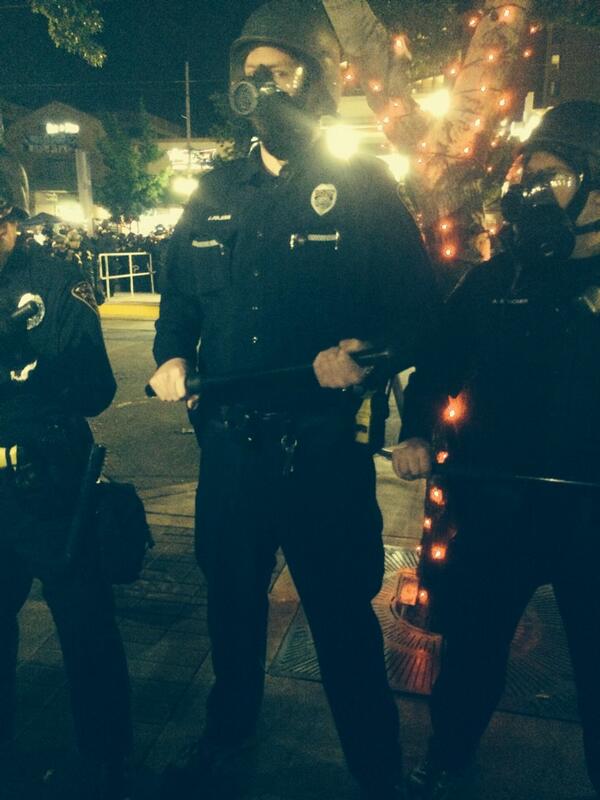 Advertisement
For "sausage dog"-owners in Scottsdale, Arizona, there's more to Oktoberfest than swilling beer and munching Bratwurst. It's also a chance to dress up your wiener dog. The first ever dachshund fashion show at the German beer garden Brathouse took place on Sunday.
A panel of judges watched closely, and prizes were given out for the winner and their owner.
Thousands of people have descended on a sports hall in central Arizona to pay tribute to the 19 elite firefighters who died trying to control a wildfire in the US state on June 30.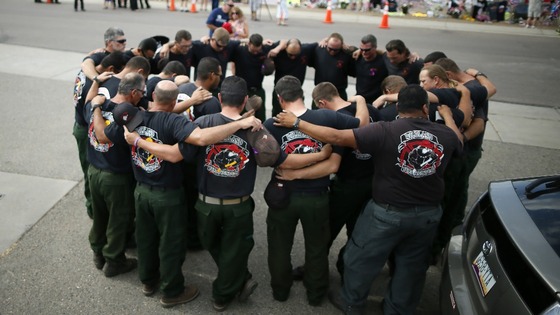 The mourners included US Vice President Joe Biden and firefighters from around the country including one, Brendan McDonough, who survived the wildfire while his comrades fell around him.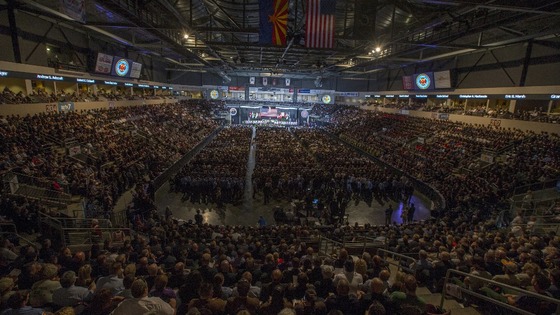 A 6,000-seat sports hall in Prescott Valley, where the memorial service is to be held, was completely filled and organisers had to set up giant screens outside.
Read: Biggest loss of US firefighters since 9/11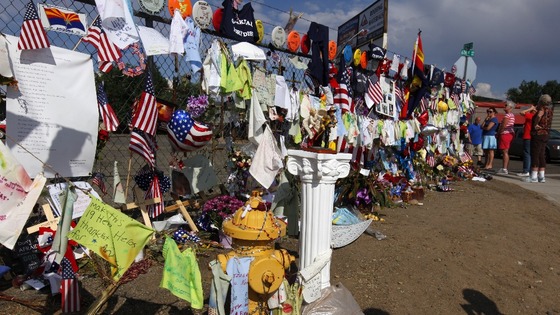 US wildfire '45% contained'
Elite firefighters in the US city of Prescott have gathered to remember 19 colleagues who were killed battling a wildfire in Arizona at the weekend.
Many of them were visibly upset as they held a moment of silence during a memorial service.
Read: City releases picture of 19 firefighters killed in wildfire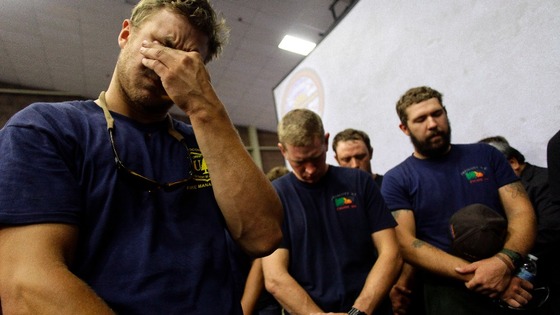 Other members of the public paid tribute to their sacrifice at a makeshift memorial where they left flowers, prayers and US flags.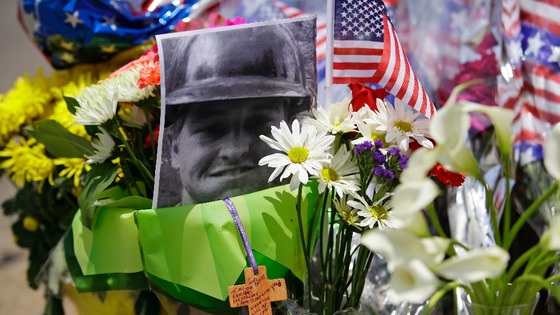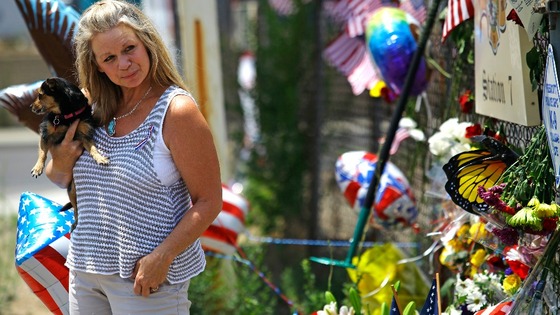 US wildfire '45% contained'
Very high temperatures, low humidity and strong winds have combined to create a fierce wildfire in the US state of Arizona.
Officials have ordered the evacuations of more than 50 homes in several communities as firefighters try to control the blaze.
There is no sound in this video.
Advertisement
US wildfire '45% contained'
Firefighters have been working to bring a wildfire under control close to the US town of Yarnell, about 90 miles north-west of Pheonix, Arizona.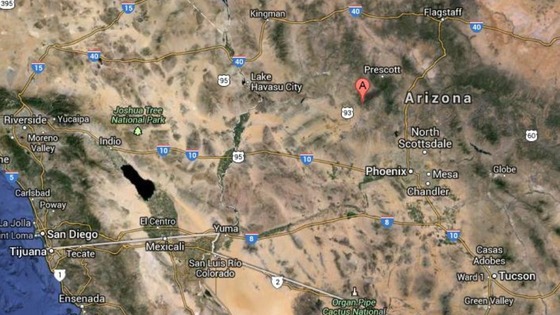 The local press is reporting that state authorities plan to call in federal help to battle the 2,000-acre blaze.
About 200 firefighters are working to control the blaze, which has destroyed several homes in the community.
US wildfire '45% contained'
Nineteen firefighters were killed battling a fast-moving wildfire menacing a small town in central Arizona, the US Wildland Fire Aviation service said on Sunday.
The firefighters died fighting the Yarnell Hill Fire, near the small town of Yarnell about 80 miles (128km) northwest of Phoenix, the service said in a Facebook post.
The fire has charred about 1,000 acres (405 hectares) of chapparral and grass since Friday amid tinder-dry heat wave conditions, leading to scores of evacuations near Yarnell.
Back to top