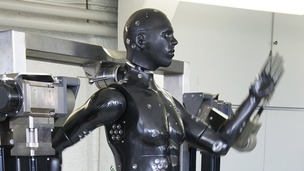 The Ministry of Defence has unveiled a human-sized robotic mannequin that will test chemical protective suits for the armed forces.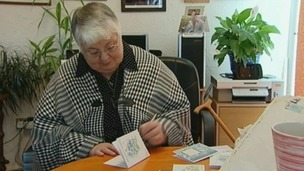 For eight years, a woman whose son was killed on duty in Iraq has written to the family of every other fallen British soldier.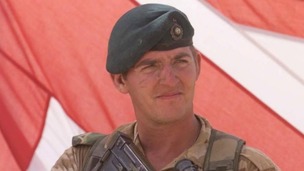 A Royal Marine convicted of murdering an injured Afghan insurgent can be named as Sergeant Alexander Blackman following a High Court ruling.
Live updates
Marine 'devastated' at life sentence for Afghan murder
A Royal Marine convicted of murdering an injured Afghan insurgent should be publicly named, leading judges in London ruled today.
Two acquitted servicemen should also be named, they said.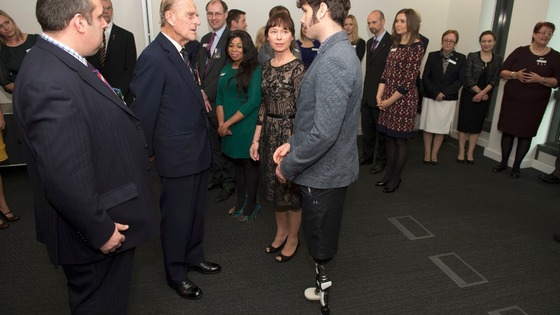 The Duke of Edinburgh has jokingly advised a double amputee soldier to put some wheels on his prosthetic legs.
Prince Philip made the quip as he and the Queen officially opened the new headquarters of the armed forces charity SSAFA in London.
Trooper Cayle Royce, who lost both legs in a bomb blast in Afghanistan last year, said the Duke "told me I should lose the feet and put some wheels on my prosthetics. He said it will be easier to get around."
The 27-year-old South African added that Philip was "my hero...He's just a great person - really comedy."
Advertisement
Call to raise soldier age to 18
A drive to end the use of child soldiers could push the minimum age of Army enlistment up to 18-years-old, it has emerged.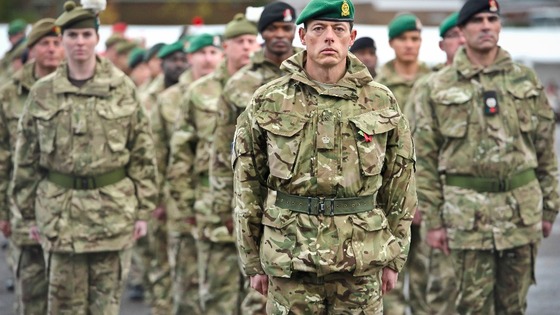 Campaigners said the minimum age of enlistment during World War One was 18, so allowing 16-year-olds to join up in 21st century Britain made no sense.
The MoD enlists soldiers at 16 and deploys from the age of 18, but still refuses to implement a total ban on deployment of under-18s.
In an open letter sent to defence minister Mark Francois, Child Soldiers International praised the Ministry of Defence criticised the army's recruitment policy:
"Current recruitment policy channels the youngest most disadvantaged recruits into the most dangerous frontline combat roles.
"Those recruited at 16 have faced double the risk of fatality of adult recruits throughout the conflict in Afghanistan."
Suicide blast soldier named
The 42-year-old physics and geology graduate, WO2 Ian Fisher was born in Barking in Essex, joined the Territorial Army in February 1993.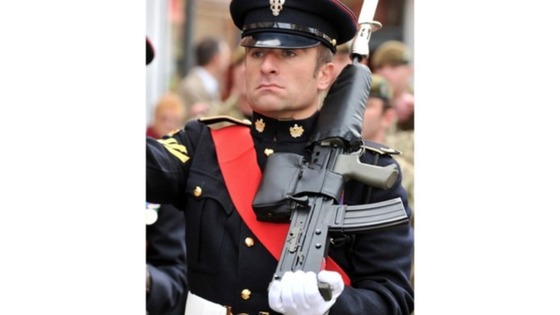 After completing his degree at Staffordshire University, and following three and a half years' service as a reservist Lance Corporal, he volunteered to go to Hong Kong in August 1996 as a Regular Private with B Company, 1st Battalion The Staffordshire Regiment (Prince of Wales's).
He completed four previous operational tours from 1999 - once to Northern Ireland, twice to Iraq and a previous tour of Afghanistan in 2011.
Suicide blast soldier named
WO2 Ian Fisher leaves his wife, Emma, two sons, James, seven, and William, five, and his parents, Simon and Helen.
Paying tribute, Emma said: "Ian will always be the centre of my life, he will be remembered as a doting father, loving husband and a true professional soldier.
"He loved being a soldier, that's what he lived for. We are all so proud and always will be."
The MoD said WO2 Fisher's colleagues described him as "the epitome of an Infantry Sergeant Major, straight talking and obsessive in his pursuit of excellence and gaining the most from his subordinates while ensuring their wellbeing."
Suicide blast soldier named
A British soldier killed in a suicide blast while on patrol in Afghanistan has been named as Warrant Officer Class 2 (WO2) Ian Michael Fisher from The 3rd Battalion, The Mercian Regiment (Staffords).
WO2 Fisher, 42, who worked as a Sergeant Major for a company of Warrior fighting vehicles, died from an explosion during a vehicle-borne suicide attack.
Advertisement
Suicide blast soldier named
The soldier was killed "in action as a result of an explosion during a vehicle-borne suicide attack, which occurred during a patrol in the Kamparakarea, 40km north east of the provincial capital Lashkar Gah," according to the Ministry of Defence.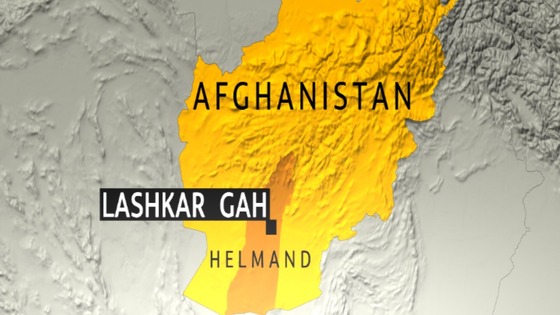 Suicide blast soldier named
The Ministry of Defence have confirmed the death of a soldier in Afghanistan today.
It is with sadness that the Ministry of Defence must announce the death of a soldier from the 3rd Battalion The Mercian Regiment (Staffords), on 5th November 2013 in Helmand Province, Afghanistan.
Next of kin have been informed.
10,000 Army reservists targeted
After the UK's most senior general admitted an Army recruitment drive for part time soldiers had got off to a "wobbly start" there have been concerns about whether the Ministry of Defence will hit its ambitious targets.
In order to offset a cut of 20,000 in the size of the Regular Army - the MoD is committed to increasing the size of the Army Reserve (the new name for the Territorial Army) by a third - from 19,000 to 30,000.
Leaked memos have suggested the target will be very difficult to reach.
However, the Defence Secretary has just told the House of Commons that 1,576 applications have been received since the campaign was launched.
And last week the Army Reserve recruitment team received 380 applications.
Given the MoD needs only to recruit an average of 42 reservists per week, it would appear this target might be easier to reach than even the MoD's own generals anticipate.
10,000 Army reservists targeted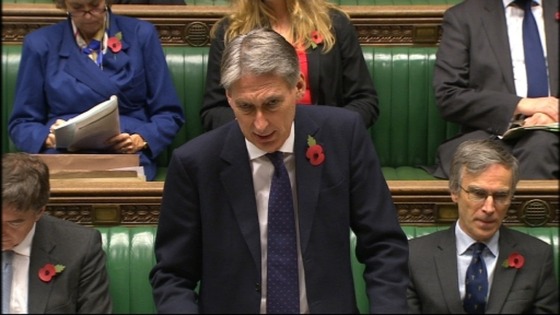 Defence Secretary Philip Hammond has set a target of recruiting 10,000 army reservists in five years.
He revealed that there have been 1,576 applications so far.
Mr Hammond said he shared the confidence of the Chief of the Defence Staff, Sir Nick Houghton, that the UK would eventually meet the target of 30,000 army reservists.
Load more updates
Back to top