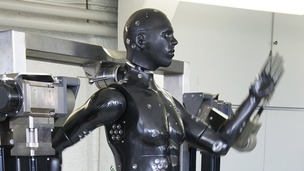 The Ministry of Defence has unveiled a human-sized robotic mannequin that will test chemical protective suits for the armed forces.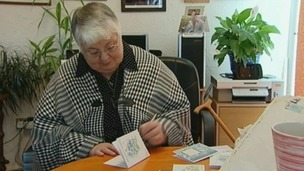 For eight years, a woman whose son was killed on duty in Iraq has written to the family of every other fallen British soldier.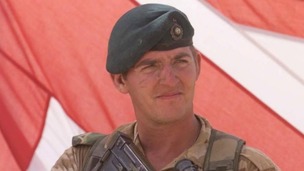 A Royal Marine convicted of murdering an injured Afghan insurgent can be named as Sergeant Alexander Blackman following a High Court ruling.
Live updates
Army reservists plan queried
Labour has urged the Government to put planned Army cuts on hold, saying they will put the nation's security "at risk".
Shadow Defence Secretary Vernon Coaker, responding to comments made by former Defence Secretary Sir Malcolm Rifkind on Army cuts, said:
This out-of-touch Government is ignoring the pleas of former Defence Secretaries, ex-Chiefs of the Defence Staff and serving senior military and Ministry of Defence personnel, all of whom are warning that the nation's security is being put at risk if these cuts to the regular Army continue without adequate uplift in the Reserves.

The current Defence Secretary should listen to the growing number of voices supporting Labour's position, and pause any cuts in Army numbers until it is clear that Reserve recruitment can meet the required target.
– Vernon Coaker MP

More: Sir Malcolm Rifkind warns of 'question mark' over Army Reserves plan
Army reservists plan queried
Former Defence Secretary Sir Malcolm Rifkind said there is a "serious question mark" over the Government's plan to plug the gap left by Army cuts by increasing the numbers of part-time soldiers.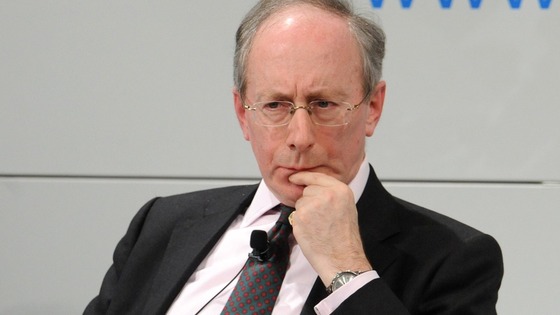 The Conservatives have pledged to cut the size of the Army by 20,000 while doubling the size of the Army Reserves to 30,000 by 2018.
Former Tory cabinet minister Rifkind told the Telegraph: "The plan is very ambitious. There is a serious question mark about whether it's deliverable. I can certainly see it as being very challenging."
Advertisement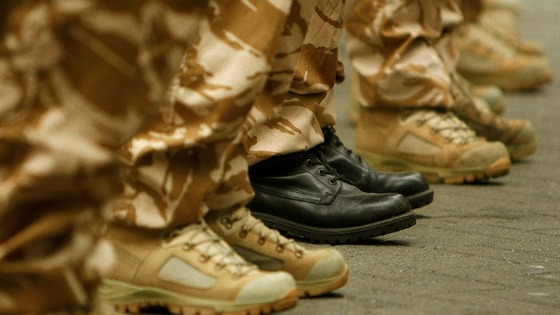 Troops will be offered interest-free loans to help them get on the property ladder, the government has announced today.
Armed forces personnel will be able to borrow up to half their salary, capped at a maximum of £25,000, repayable over 10 years, the Defence Secretary Philip Hammond said.
Around £200m has been earmarked for the Forces Help to Buy scheme, which will start on April 1, 2014 and is due to run for three years.
It is hoped the funding will help troops who struggle to buy their first home because frequent moves and deployments make it difficult to secure credit.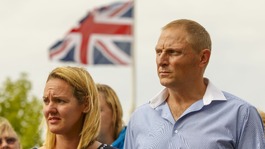 Former SAS sniper Sergeant Danny Nightingale has said he will seek legal advice after being convicted for a second time of gun offences.
Read the full story
Ex-SAS sniper found guilty
Colonel Charles Barnett, from the Services Prosecuting Authority, said outside the court:
Sgt Nightingale has now had the trial which he requested, which is his right to seek. He has now been convicted by the board.

His fine record as a soldier is a matter that will no doubt be considered carefully when the board considers his sentence.
Ex-SAS sniper found guilty
Sergeant Danny Nightingale has said that he is still struggling with a brain injury he received during an endurance marathon in 2009.
He said "there are now things in my head that are not facts" and added that he sometimes had difficulty recognising his own family members.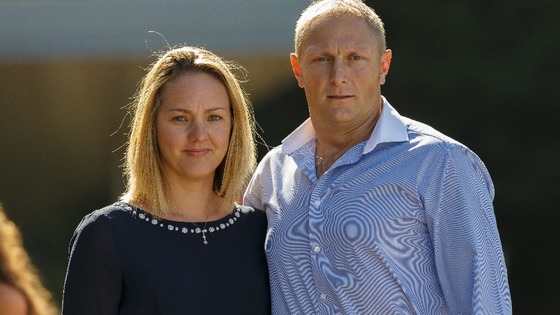 His wife Sally added: "He never brought a weapon into the country ... He still confabulates and still struggles with his brain injury on a day-to-day basis".
Read: Court martial rested on Nightingales' conflicting accounts
Advertisement
Ex-SAS sniper found guilty
Much of Sgt Danny Nightingale's court martial rested on conflicting accounts of how the gun and ammunition came to be in a home he was staying in.
The prosecution accuse him of changing his story. He allegedly told police that the gun had been a "trophy" given to him in Iraq and that he had accumulated the ammunition from training sessions in the UK. Nightingale later told the court martial that someone else had put them there.
The defence allege that Sgt Nightingale's memory was affected by a brain injury and that his confession to police was false because he was "confabulating" (filling in gaps in his memory based on what other people had told him). He said he had "no recollection of receiving the gun".
Ex-SAS sniper found guilty
Asked whether he planned to fight on for his proclaimed innocence, Sergeant Nightingale said he had to ask the question: "Realistically can we keep going?".
He said that he had concerns about the "longevity of the family".
Ex-SAS sniper found guilty
The solicitor for Sgt Danny Nightingale has tweeted that the family will be seeking advice on whether to appeal against his conviction by a court martial board for illegally possessing a pistol and ammunition:
the #nightingale sentence raises point of law of exceptional importance and has been referred to the Court Martial Appeal Court
the#nightingale family will now be seeking advice on an appeal against the convictions
Ex-SAS sniper found guilty
Speaking outside the court martial, Sergeant Danny Nightingale has apologised to taxpayers for footing his ongoing legal battles.
He said that his own part in covering legal bills had been "financially debilitating".
Load more updates
Back to top