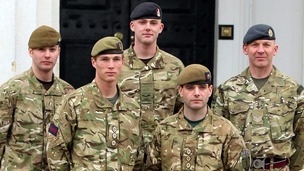 Some 118 members of the British Armed Forces are included in the latest Operational Honours list.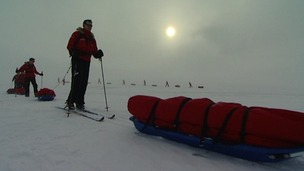 A soldier is hoping to become the first double amputee to walk to the South Pole in a team made up of wounded servicemen and women.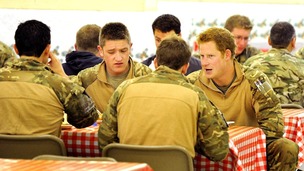 He may be the heir in line to the throne, but Prince Harry was not exempt from making the tea in Afghanistan.
Live updates
Prince Harry on army base life
Prince Harry watches war films with pilots after mission
After a mission over the Afghan desert Prince Harry and his fellow Apache pilots would unwind over a movie in their communal tent.
Instead of watching lighthearted films, the soldiers watched films like Platoon, Apocalypse Now and Full Metal Jacket.
Included in the aircrews VHR (Very High Readiness) tent were films such as Casino Royal, Quantum of Solace, and the first three Bourne films starring Matt Damon.
Prince Harry on army base life
Prince Harry mucks in with soldiers at Camp Bastion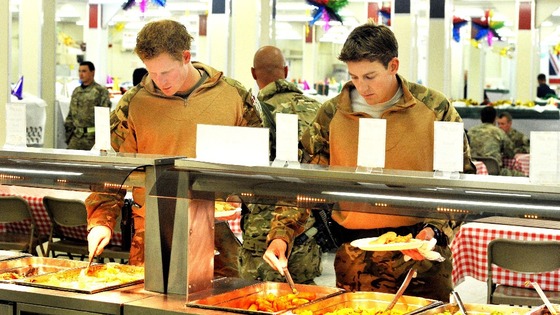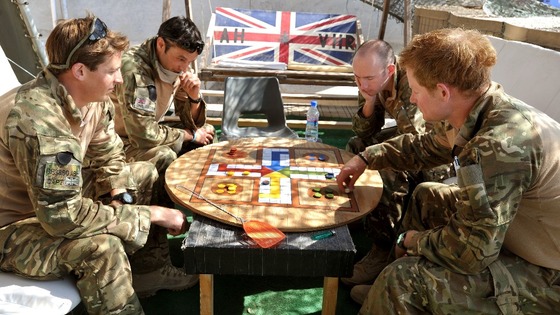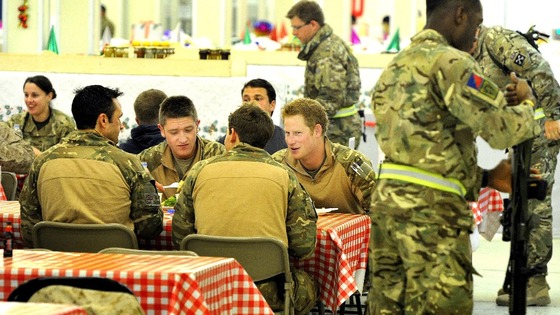 Advertisement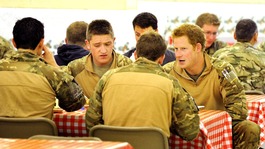 He may be the heir in line to the throne, but Prince Harry was not exempt from making the tea in Afghanistan.
Read the full story
Prince Harry on army base life
Harry 'dedicated' to reaching full Apache pilot potential
Prince Harry is "absolutely dedicated to want to become the best Apache pilot" he can be, his former instructor Major Richard Youngs told ITV's Tonight Programme.
The former Apache Squadron Commander was interviewed as part of Tonight: What's Next For Prince Harry? which will air on ITV on Thursday at 7.30pm.
Prince Harry on army base life
Jim Murphy: 'Prince Harry will highlight work of others'
Shadow Defence Secretary Jim Murphy has said he hopes Prince Harry's interviews about his latest tour in Afghanistan will draw attention to the tens of thousands of officers serving in the conflict.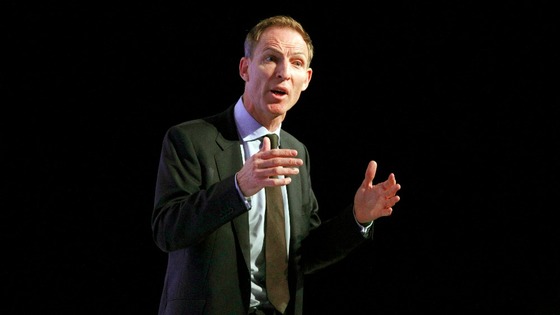 He told ITV News: "While it (the interview) focuses the attention of the nation on one brave Prince, I hope it also enables us all to reflect and celebrate the work of tens of thousands other fellow countrymen and women, who today are in the dust and danger of Afghanistan, taking on the Taliban."
Prince Harry on army base life
Prince Harry branded a 'coward' by the Taliban
A Taliban spokesman has branded Prince Harry a "coward" after his comments on the conflict in Afghanistan were made public following his return to the UK.
In an interview with the Daily Telegraph, Captain Wales credited his effectiveness as an Apache gunner to his skill at playing video games.
"It's a joy for me because I'm one of those people who loves playing PlayStation and Xbox, so with my thumbs I like to think that I'm probably quite useful," he said.
"This statement is not even worth condemning. It is worse than that," Zabihullah Mujahid told the Daily Telegraph by telephone from an undisclosed location.
"To describe the war in Afghanistan as a game demeans anyone – especially a prince, who is supposed to be made of better things."
Advertisement
5,300 Army jobs to be cut
Army medics to be affected by next round of job cuts
The MoD has predicted a fourth "tranche" of redundancies, with medical personnel among those affected:
There is likely to be a need for a further tranche for Army personnel and medical and dental personnel from the RN and RAF in due course.
– MoD statement
Prince Harry on army base life
Prince Harry comments 'arrogant and insensitive'
Prince Harry has been accused of being "arrogant and insensitive" after he talked of killing Taliban insurgents during his latest tour of Afghanistan.
The 28-year-old said in a series of media interviews that he took fighters "out of the game" during his 20-week posting.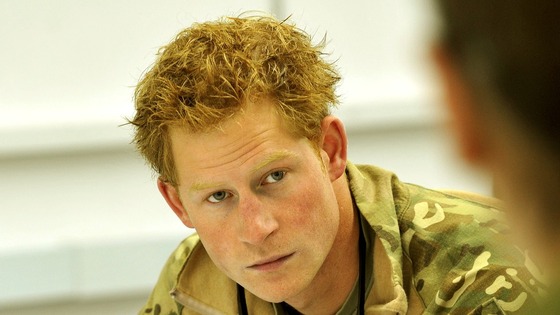 Lindsey German, convenor of the Stop The War Coalition, said his comments were "crass" and asked how the Prince knew those he killed were members of the Taliban.
"In recent months many civilians have been killed by air strikes. This arrogant and insensitive attitude to killing Afghans, whoever they are, is hardly likely to win hearts and minds - a supposed aim of the war.
"Prince Harry returns to a life of idleness and luxury, unlike most soldiers who face unemployment, austerity and social problems," she said.
5,300 Army jobs to be cut
MoD: Job cuts will not affect Afghanistan
The redundancy programme will not impact adversely on current operations in Afghanistan.

Throughout the redundancy process, we will ensure that we retain the capabilities that our Armed Forces require in order to meet the challenges of the future.
– MoD statement
5,300 Army jobs to be cut
MoD: Up to 5,300 Army jobs to be cut
The Ministry of Defence has announced that "up to 5,300" Army personnel will be made redundant in the third tranche of planned job cuts.
Those serving, about to be deployed or just returning from Afghanistan will be exempt from the latest cuts.
Load more updates
Back to top