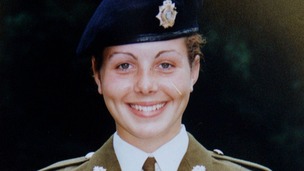 A former detective told ITV News he felt 'pressured' to record the deaths as suicides, during his investigations.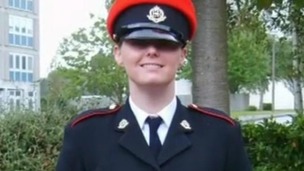 The Army issues a rare public apology after an inquest finds bullying was a contributing factor to the suicide of Cpl Anne-Marie Ellement.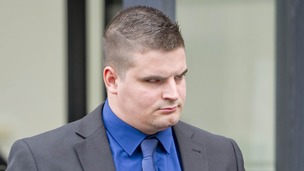 A report has found serious failings by health professionals who missed opportunities to save a baby girl killed by her father.
Live updates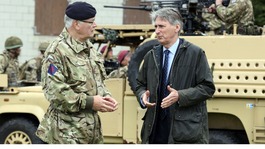 Philip Hammond is expected to confirm 1,400 job losses in the Army but the Head of the Army said there will be no more "forced exodus".
Read the full story
Prince Harry's new Army role
Prince Harry, who has twice been deployed to Afghanistan, is to become a Staff Officer at HQ London District, which organises ceremonial spectacles like Trooping the Colour and state visits.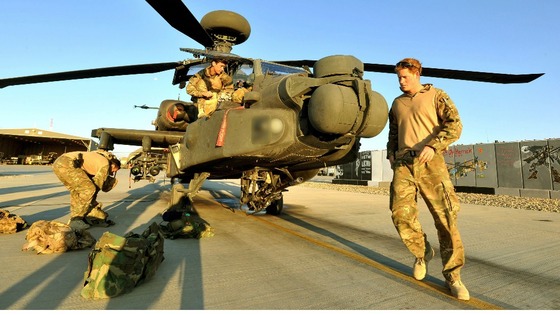 Earlier it was announced the Prince has completed his attachment with the Army Air Corps flying Apache helicopters.
He will begin his job in the next few weeks and there is speculation his new role based in Horse Guards in central London will allow him to get in involved with the Warrior Games.
Harry flew to America last year to support competitors taking part in the Games, a paralympic style event for injured servicemen and women, and he hopes to help bring the event to the UK.
Lieutenant Colonel Tom de la Rue, who commanded Harry in the Army Air Corps, said: "Captain Wales has reached the pinnacle of flying excellence as an Apache pilot, particularly in Afghanistan and, in the process, has proved to be a real inspiration to the many Army Air Corps officers and soldiers."
Advertisement
Prince Harry's new Army role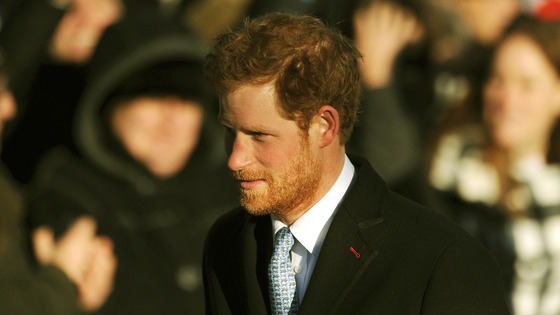 Prince Harry is to take up a new military role organising major commemorative events involving the Army after completing his attachment with the Army Air Corps flying Apache helicopters, Kensington Palace said today.
The Government is to have another round of Army redundancies as it continues to reduce the organisation's size, it emerged today.
Defence Secretary Philip Hammond confirmed there are more cuts on the way though numbers involved are unclear.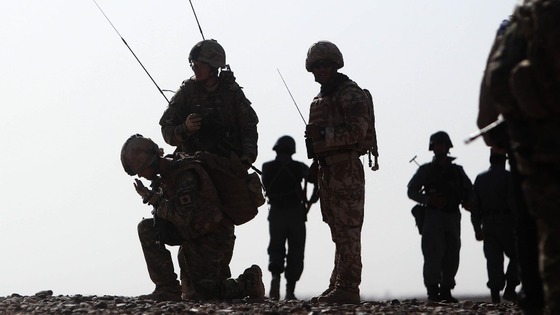 The Sunday Telegraph said it had been told that the Army would cut around 3,000 jobs this year, but a Government source said the figure under discussion was lower.
The newspaper said the latest losses are planned as the final wave of job cuts that will see the Army lose the 20,000 posts by 2020. Thousands of jobs have already gone in the past three years.
MP to probe why some UK army veterans offend
Veterans have made a unique contribution to our society, the MP for Penrith and the Border has said, as the government plans to review how to support offenders who had served in the Armed Forces.
Tory MP Rory Stewart, who served in the armed forces and also worked as a local official in Iraq, said:
[We] owe [veterans] a huge debt. Their needs are specific, and it is an honour to have the opportunity to support veterans in this way.

I am very much looking forward to working with veterans organisations, the armed forces and the Ministry of Justice to make sure we have the best programme for veterans in the world.
MP to probe why some UK army veterans offend
The Government should help support Britain's veterans, Defence Secretary Philip Hammond said, as a Government review sets to look at service personnel who turn to crime after leaving the armed forces.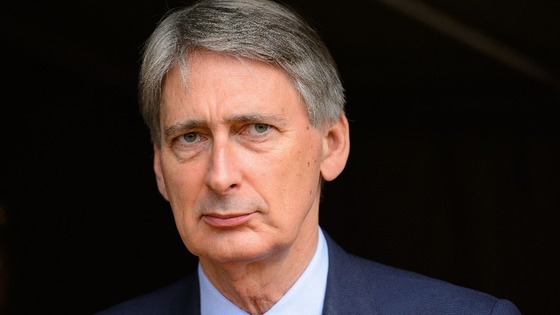 Mr Hammond said: "Armed forces veterans have made a significant commitment to their country and it is right that the Government should help support them when they hit tough times.
"That is why we should look at how we can improve the level of support and rehabilitation available to veterans who end up in the criminal justice system."
Advertisement
MP to probe why some UK army veterans offend
Some British veterans end up in the criminal justice system, Justice Secretary Chris Grayling has said, as a Government review is set to look into the reasons why some of Britain's veterans turn to a life of crime after they leave the armed forces. Mr Grayling said:
After leaving the armed forces the vast majority of veterans continue to make a hugely positive contribution to our country. But for a few the transition to civilian life isn't always straightforward...

I want to make sure that we take specific account of their needs and experiences and make sure that they get the right rehabilitation to get their lives back together again. It's the very least we can do for people who put their lives on the line for our country.
MP to probe why some UK army veterans offend
A Government review is set to look into the reasons why some of Britain's veterans turn to a life of crime after they leave the armed forces.
The review, ordered by Justice Secretary Chris Grayling, will also look at the support provided for ex-service personnel convicted of criminal offences and given custodial or community sentences, and how that support can be improved.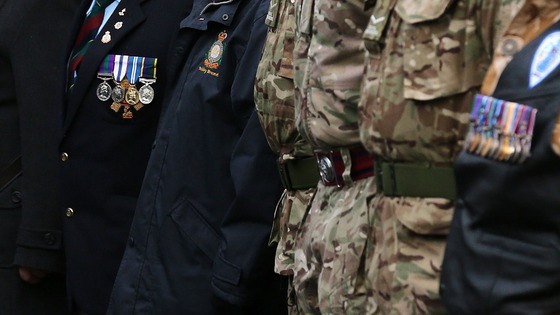 The study taken by the Ministry of Defence in 2010, suggest that ex-servicemen and women make up around 3.5% of the prison population, and around the same percentage of offenders on licence, while almost all convicted veterans were men from non-commissioned ranks and 80% were army careerists.
The review, led by Tory MP Rory Stewart, a veteran himself, is expected to last six months and will consider issues including how ex-service personnel are identified on conviction and what advice and support is available to them - as well as looking at effective interventions in other countries.
Sonia Doddrell and son Mark will spend Christmas together in Afghanistan this year as part of the same logistics squadron in Camp Bastion.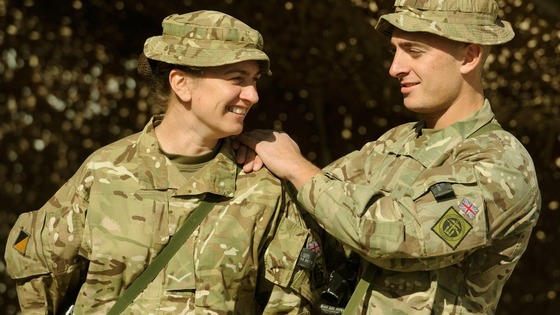 Private Mark Doddrell, 23, has been in the Army for five years but is now outranked by his mother, who has served for two-and-a-half years and was recently promoted to Lance Corporal.
Mark Doddrell, who distributes equipment to units in Camp Bastion, said: "I get a bit of stick but everyone is used to it now - I thought I'd get a bit more stick than I got."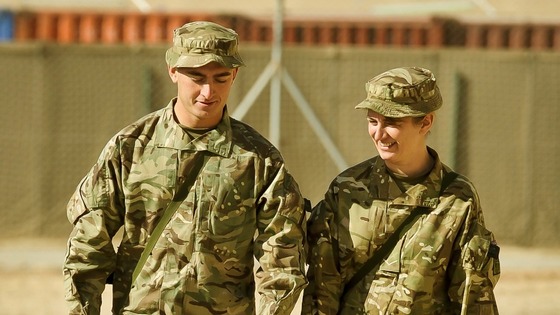 His mother, whose job is to issue ammunition and return it to Camp Bastion, said they meet regularly in the evenings for coffee, adding: "I still end up buying the KFC though."
Call to raise soldier age to 18
A drive to end the use of child soldiers could push the minimum age of Army enlistment up to 18-years-old, it has emerged.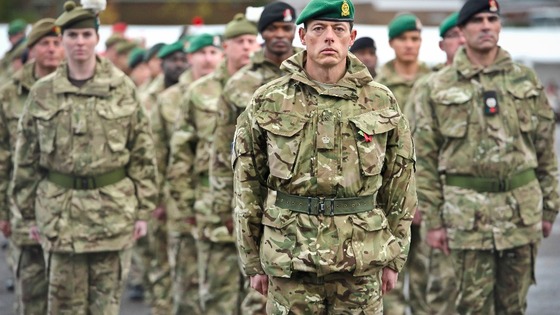 Campaigners said the minimum age of enlistment during World War One was 18, so allowing 16-year-olds to join up in 21st century Britain made no sense.
The MoD enlists soldiers at 16 and deploys from the age of 18, but still refuses to implement a total ban on deployment of under-18s.
In an open letter sent to defence minister Mark Francois, Child Soldiers International praised the Ministry of Defence criticised the army's recruitment policy:
"Current recruitment policy channels the youngest most disadvantaged recruits into the most dangerous frontline combat roles.
"Those recruited at 16 have faced double the risk of fatality of adult recruits throughout the conflict in Afghanistan."
Load more updates
Back to top