Stephen Chaters was jailed for a vicious attack on a 21-year-old woman at the Royal Military Academy in Sandhurst.
Read the full story ›
Joanne Morris, formerly Paul Morris, said she took explosives from an army training exercise back to her house 'by mistake'.
Read the full story ›
Advertisement
A decision to cut regular armed forces, while doubling reservists, was "taken without appropriate testing of feasibility" the National Audit Office have said.
The National Audit Office issued a statement saying that "military judgment played an important role in decisions."
They added: "Committing to moving towards an Army structure with fewer regular soldiers and an increased number of reserves within the planned timescale, should have been subject to more rigorous testing of feasibility."
Regular forces numbers will drop from 102,000 to 82,000 by 2018, with the report saying that without a "significant change in performance", the target may not be hit until 2025.
Cuts to the size of the Army pose "significant risks" which could "significantly affect the Army's ability to achieve its objectives and value for money", the National Audit Office said today.
One soldier has died and another has been injured after an incident at an Army training centre in Cumbria, the Ministry of Defence (MoD) has confirmed.
The incident took place at the Army's Warcop Training Centre near Appleby, and is thought to have involved a vehicle rolling over, according to the BBC.
The MoD said the family of the dead soldier has been informed.
Advertisement
US Army Sergeant Bowe Bergdahl, held for nearly five years by the Taliban, is now in US custody, President Barack Obama said on Saturday.
As part of Bergdahl's release, the United States is turning over five Taliban detainees at the US facility in Guantanamo, Cuba, to the custody of Qatar, US officials said.
Bergdahl's freedom follows months of indirect US-Taliban talks with Qatar acting as intermediary, the officials said.
ITV News royal producer Emma Wright is in Italy ahead of Prince Harry's arrival at the site of the battle of Monte Cassino.
British veterans gather at Cassino war cemetery for 70th Anniversary, Prince Harry will arrive shortly http://t.co/tCMDxg8BBd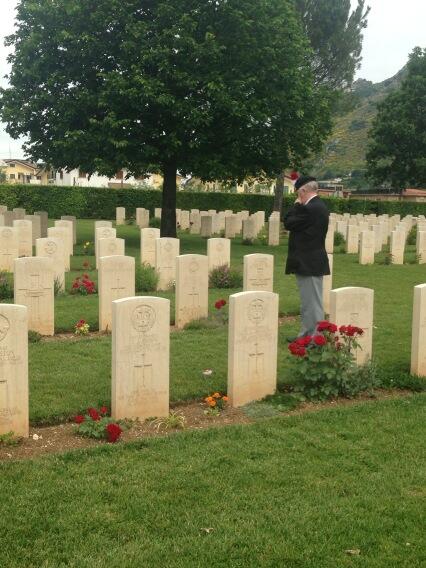 British war veterans from the war in Afghanistan are seeking support for mental health issues like never before, according to mental health charity Combat Stress.
The latest figures from the charity suggest a 57% increase in the number of veterans attempting to access services.
ITV News Reporter Dan Rivers reports
Load more updates