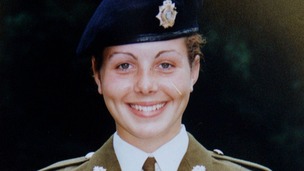 A former detective told ITV News he felt 'pressured' to record the deaths as suicides, during his investigations.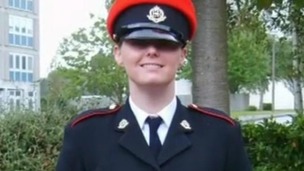 The Army issues a rare public apology after an inquest finds bullying was a contributing factor to the suicide of Cpl Anne-Marie Ellement.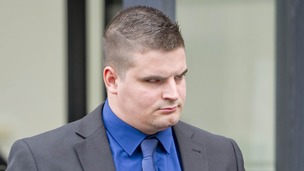 A report has found serious failings by health professionals who missed opportunities to save a baby girl killed by her father.
Live updates
The Ministry of Defence has refuted claims made in a petition calling on David Cameron to allow a soldier to work for just three more days so he qualifies for an Army pension.
There have been a number of inaccuracies reported surrounding an individual soldier in an online petition.

We can be clear that the individual in question has successfully applied for a transfer to another branch within the Army, and subject to successful completion of training will not be made redundant.

The individual is fully aware of this and has been kept informed throughout the process.

We will continue to work with him to secure his transfer within the Army.
– MoD spokesman
A petition calling on David Cameron to allow a soldier to work for only three more days so he qualifies for an Army pension has been signed by tens of thousands of people.
Read: MoD refutes claim in Army soldier pension petition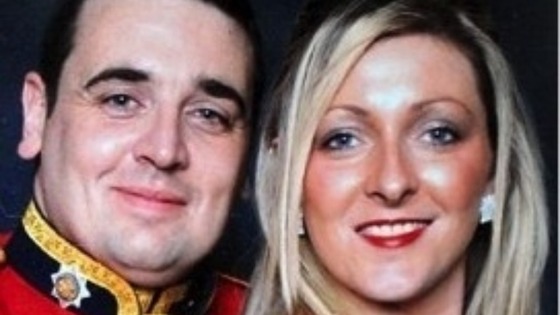 Sergeant Michael Anderson is allegedly set to lose around £175,000 in payments during his lifetime due to the Army forcing him to leave hours before he reaches 18 years of service - the time scale needed to qualify for an immediate pension.
Over 50,000 people have already signed the petition on www.change.org that was started by Jolene Anderson, who wants her husband to serve the additional three days or give him fair compensation.
In an open letter, Mrs Anderson writes: "Mr Cameron please 'do the right thing' by this loyal and committed soldier and honour the spirit of the [Armed Forces] covenant or stand accused of using a legal loophole to cheat a loyal serviceman of his 'just rewards'.
"Promises made to servicemen and women when they sign up should be promises kept."
The Ministry of Defence are preparing to make a statement.
Advertisement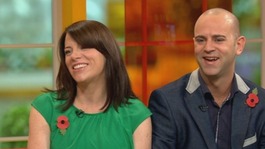 Hannah Campbell suffered horrific injuries in a bomb in Basra and was told she would not be a mother again. She is celebrating a 'miracle.'
Read the full story
10,000 Army reservists targeted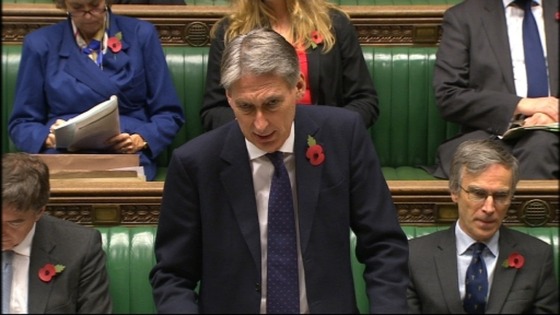 Defence Secretary Philip Hammond has set a target of recruiting 10,000 army reservists in five years.
He revealed that there have been 1,576 applications so far.
Mr Hammond said he shared the confidence of the Chief of the Defence Staff, Sir Nick Houghton, that the UK would eventually meet the target of 30,000 army reservists.
Soldier dies during training
Michael Ihemere's commanding officer has paid tribute to the British army soldier who died on Wednesday, describing the 26-year-old Nigerian as "likeable, kind and talented".
Lieutenant Colonel Mark Ellwood said:
Private Ihemere quickly established himself as a valued member of his platoon. He proved to be a reliable, talented and popular soldier, respected by all across the Company. His likeable and kind nature immediately endeared him to those he worked with.

Whilst on operations, he was involved in some fierce fighting but always remained calm, did his job well and supported his friends and colleagues with resolute loyalty. Private Ihemere showed early signs that he had the potential to progress in the Army and had a bright future.
His loss will be keenly felt across the battalion and the thoughts, prayers and sympathies of all those that had the pleasure to know Private Ihemere are with his wife and family at this difficult time.
– Lieutenant Colonel Mark Ellwood
Soldier dies during training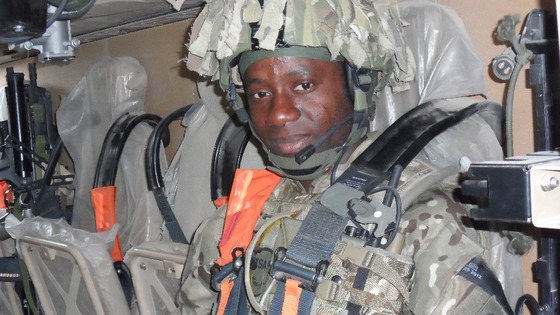 The British army soldier who has died on a training exercise was deployed to Afghanistan in October 2012.
Michael Ihemere from Umuodo, Nigeria served with C Company and was based in the Nad-e Ali district of Helmand province.
Advertisement
Soldier dies during training
A British army soldier who died after collapsing while on a three-mile run during a moorland training exercise was named by the Ministry of Defence today as Private Michael Ihemere, 26, from Nigeria.
Soldier dies during training
A 26-year-old British army soldier died at the scene after collapsing during a training exercise on a North Yorkshire moor, police said.
A North Yorkshire Police spokesman said:
Officers were called just before 9am on Wednesday 28 August 2013, following a report that a 26-year-old man, serving in the military, had collapsed at Barden Moor, Leyburn.

Sadly, despite the efforts of paramedics, he was pronounced dead at the scene.

We are not yet in a position to release his name. His family have been informed.

Officers are working with the Army to establish the full circumstances surrounding the death, which is not suspicious, so that a file can be prepared on behalf of the coroner.
– North Yorkshire Police spokesman
Soldier dies during training
The death of a British army solider in a training exercise comes a month after three servicemen died from injuries sustained during SAS selection training in Wales.
Lance Corporal Craig Roberts, Corporal James Dunsby and reservist Edward Maher died after undertaking the arduous training on the Brecon Beacons during a heatwave in July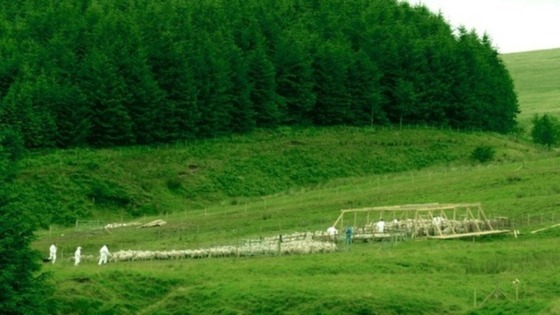 Conditions in North Yorkshire were much cooler on Wednesday, around 17C with a slight breeze.
The MoD has not yet named the soldier involved but said incidents can sometimes occur "due to pre-existing conditions and not necessarily due to the training itself."
Read: Three soldiders die after Brecon Beacons training exercise
Soldier dies during training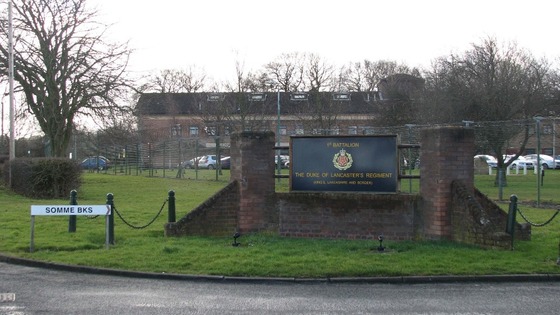 A 26-year-old soldier has died during a training exercise in North Yorkshire, the Ministry of Defence has confirmed.
It has been reported that the soldier from the 1st Battalion Merican Regiment was taking part in a three-mile run at the Catterick Garrison training area when he collapsed.
Load more updates
Back to top