American businessman Stan Kroenke has increased his majority shareholding in Arsenal, despite discontent at the Emirates Stadium.
KSE (Kroenke Sports Enterprise) UK Inc, wholly owned by Kroenke, has acquired 23 ordinary shares for £368,000, to take his shareholding to 67.05 per cent (41,721 shares), it was announced under corporate disclosure on Thursday.
Kroenke, who also owns the NFL's Los Angeles Rams, has been Arsenal's majority shareholder since 2011.
Many Gunners supporters believe this season should have been the one which saw their hopes for a first Premier League title in 12 years realised, but Leicester secured a remarkable triumph.
With the trophy gone, Arsenal belatedly roused themselves to finish second ahead of Tottenham, their neighbours who last topped the Gunners in 1995.
Arsenal fans are torn over the future of manager Arsene Wenger, whose 20th anniversary as boss is approaching in October, and a muted 'Time for change' protest took place during the club's win over Norwich on April 30.
Wenger has a year remaining on his current contract and will be expected to invest in his team for a sustained title challenge next season.
John Stone could be among those arriving at Old Trafford in a £150m spending spree under Jose Mourinho
Read the full story ›
Advertisement
Arsenal have a new look for the 2016/17 season as Puma have launched their new home kit.
Apparently is features ACTV Thermo-R technology: "Strategically inserted in both the front and the back of the shirt to help players maintain an optimum body temperature. A unique phase-change material is injected into the shirts' inner athletic tape, which allows microcapsules to absorb excess heat and release it back to the body when needed."
Striker Olivier Giroud said of the new kit: "Our traditions and the iconic home shirt are very important and I know our fans are going to be very happy with it. It's a very nice looking shirt and I'm looking forward to wearing it next season."
Alexis Sanchez has also switched his number from 17 to 7 for next season.
Will the the new kit bring them the technology needed to finish higher than this season's second place though?
He might not have played for Arsenal this season, but on-loan goalkeeper Wojciech Szczesny has taken to Instagram to taunt Spurs after their 5-1 loss to Newcastle.
The defeat at St James Park and Arsenal's 4-0 win over Aston Villa meant the Gunners leapfrogged Spurs on the final day of the season to finish second.
Szczesny, who is currently on loan at Roma, filmed himself singing "It's happened again, it's happened again.."
Sorry, this content isn't available on your device.
Roy Hodgson named an expanded 26-man squad for Euro 2016 on Monday, here's eleven men that were left out
Read the full story ›
Mikel Arteta is "99 per cent" sure to retire, with a coaching role next after he felt he was no longer good enough to play for Arsenal.
Read the full story ›
Advertisement
Arsenal touch advantage of spurs' failings to secure second spot in the Premier League thanks to an Olivier Giroud hat-trick.
Read the full story ›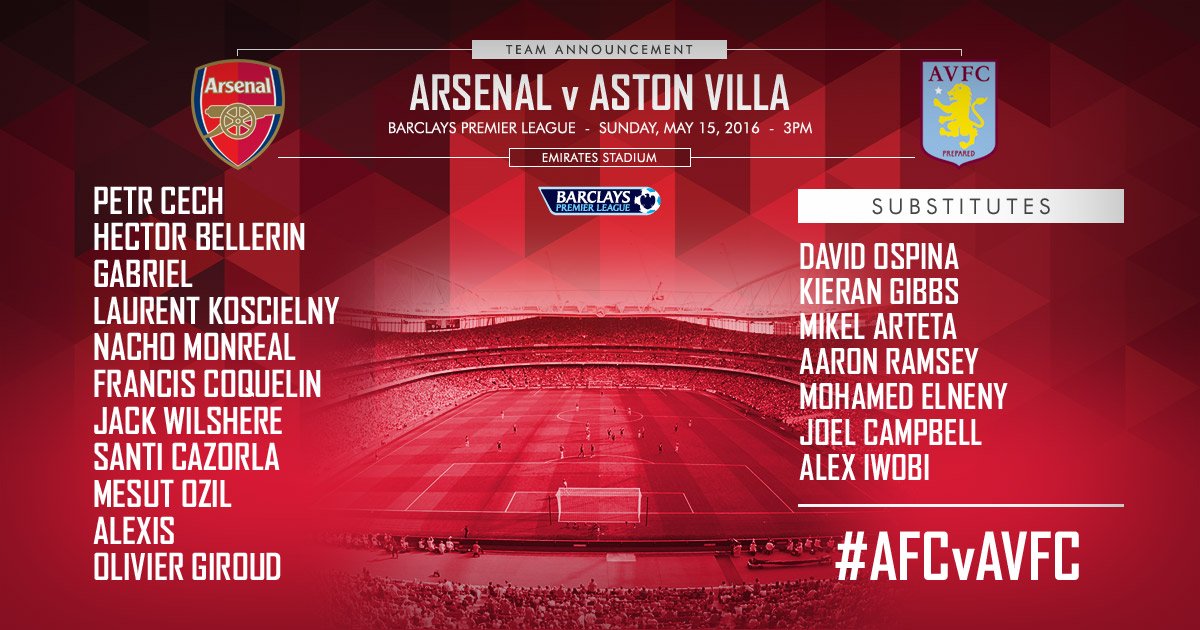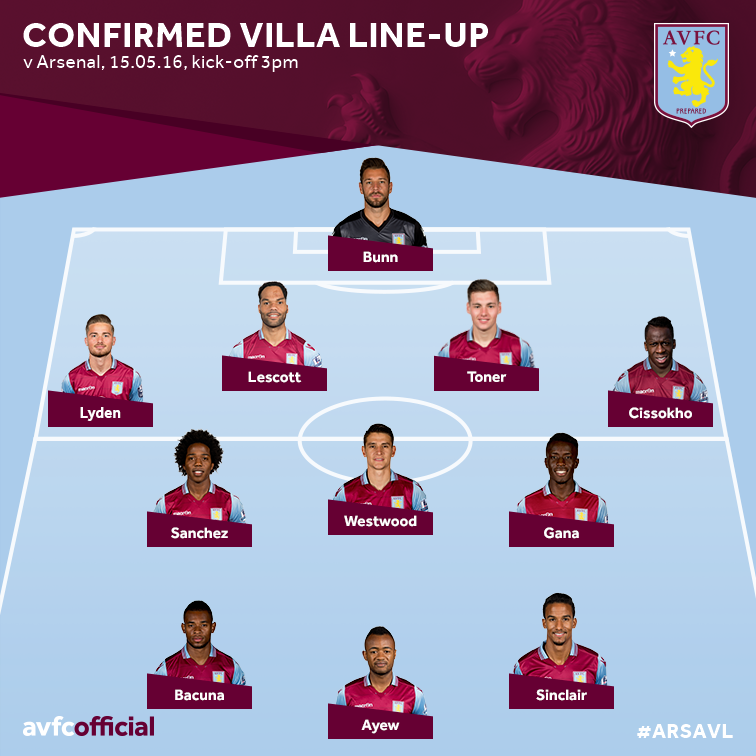 Arsene Wenger has backed Danny Welbeck to be back to his best when he recovers from his latest injury blow - but admits the forward may find another lengthy lay-off psychologically testing.
The 25-year-old England international suffered a serious knee injury in last weekend's 2-2 draw at Manchester City and is now expected to be out for as long as nine months.
Asked if he was worried he would never see the old Welbeck again, Wenger replied: "There is no medical reason why he should not recover, but where there could be some psychological damage.
"It's huge commitment to get back to playing really freely.
"His play is explosive and committed so we need to make sure no tackles can hurt him when he comes back. But I don't think it is physically he will suffer."
Wenger intends to keep Welbeck away from the training ground in the early stages of his recovery - with his hopes of representing England at this summer's European Championships also dashed.
"The first stage when they are on crutches is the worst one," Wenger explained.
"In Danny's case I believe it will be 12 weeks on crutches without any support. Once the player can work again (and) he feels his recovery is going upwards, then you have done the job. But the first period is very depressing."
Arsene Wenger insists he is not on the verge on signing a new contract at Arsenal and will base his decision on his future on how his side fare next season.
The 66-year-old's current deal at the Emirates Stadium expires at the end of the 2016-17 campaign, by which time he will have been in the hot-seat for over two decades.
Reports on Friday suggested he was close to agreeing a two-year extension to his current deal but Wenger vehemently dismissed the claims when asked about them during his press conference ahead of Sunday's final league game at home to Aston Villa.
That's completely wrong.

I don't know where this information comes from. You can treat that as just an invention and no more.

It's absolutely false. I would like the press to check this information with myself or the club before they give it out. We both would have denied it.

I think about the next game. At my stage you want to do well. I'm committed with integrity and commitment, full commitment to the club as long as I'm under contract, but at the moment that's all.
– Arsene Wenger
Load more updates