Arsenal have worked out their chances of facing each possible opponents in the Champions League second round.
It will come as a concern to their fans that they are most likely to be drawn against German giants Bayern Munich.
Arsenal manager Arsene Wenger says he would love a trip to former club Monaco in the Champions League.
Read the full story ›
Advertisement
Newcastle manager Alan Pardew says that Arsenal should rename their stadium in honour of their manager Arsene Wenger.
Pardew, whose Newcastle side face Arsenal this weekend, says his counterpart's achievements at the Gunners would warrant such a move.
"The stadium should be named after Arsène. The job he did with that move across from Highbury, when he had all that debt and had to be very careful with his transfer budget, was incredible. It was a miracle that he kept them in the Champions League."
Pardew also condemned the Arsenal fans that booed Wenger at a train station after the loss to Stoke last weekend.
"The incident at the train station was totally disrespectful," he added. "I think 90% of Arsenal fans have been ashamed of that and we could get the backlash of it. The crowd on Saturday will want to show how much they love him. After Sir Alex Ferguson he's the best manager in Premier League history. José Mourinho hasn't done enough yet."
Arsenal manager Arsene Wenger has confirmed at his press conference that Aaron Ramsey will miss the Gunners' clash against Newcastle this weekend through injury along with Laurent Koscielny, Nacho Monreal and Calum Chambers.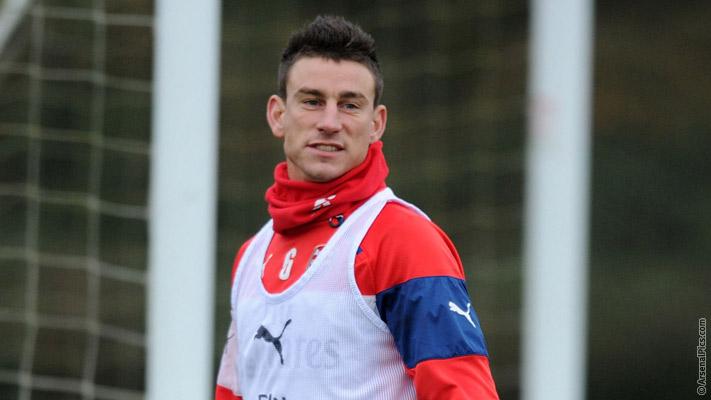 Jurgen Klopp has played down rumours linking him with a move to the Premier League next season.
Dortmund's charismatic manager was quoted last week suggesting that England is the only country he will work in after leaving Germany, which fueled speculation that he could take over at Arsenal or Man City next season.
Speaking to reporters ahead of tonight's Champions League tie at the Emirates, Klopp denied that he's contemplating his future at all.
Arsene Wenger has hit back at Arsenal shareholder Alisher Usmanov after he publicly criticised the Gunners boss.
Usmanov claimed the club needs to strengthen in "every position" and questioned Wenger's stewardship by suggesting he doesn't learn from mistakes.
Speaking at a press conference ahead of Arsenal's Champions League meeting with Dortmund, Wenger responded:
"We have values at this club, the first one is when we go through a difficult period we show solidarity. The second one is when we have something to say, you say it face to face and not in the newspaper."
Advertisement
Jack Wilshere will see a specialist to assess his ankle injury, Arsenal manager Arsene Wenger has announced.
Wenger confirmed that Wilshere would be "out for a while" after coming off during the 2-1 defeat by Manchester United on Saturday after feeling some discomfort.
Wilshere, who was replaced by Santi Cazorla in the 55th minute of the game at the Emirates Stadium, will therefore miss the Champions League clash with Borussia Dortmund on Wednesday.
Wenger did confirm, however, that Laurent Koscielny is back in the squad following an Achilles problem and Danny Welbeck is expected to be included, although striker Oliver is not registered and Theo Walcott is still ruled out.
Former England and Spurs star Paul Gascoigne says Arsenal and their manager Arsene Wenger supported the 47-year-old.
Gascoigne received £50,000 from the North London club for hospital treatment.
The former midfielder was sectioned under the Mental Health Act in October, but says he is doing better now.
"I rang up (Arsenal) physio Gary Lewin and told him I wasn't feeling great," Gascoigne told the Sun.
"He said to go to hospital as he feared it was pneumonia. Wenger then agreed to arrange £28,000 to pay for treatment. Arsenal also paid £22,000 when I had hip treatment."
Arsenal's second largest shareholder Alistair Usmanov believes Arsene Wenger has failed to learn from his mistakes.
Read the full story ›
Arsenal manager Arsene Wenger claims the club tried to sign Barcelona star Leo Messi when he was a teenager.
The Gunners acquired Cesc Fabregas at the time, but failed to land the Argentine, with rumours circulating that they were unable to buy a flat for Messi's family.
"I think in the end, he was not so keen to move, because it was at a period where Fabregas came, and Fabregas and Messi played together in the same team (at Barcelona Academy). We wanted to take Fabregas, Messi and Pique. It worked only for Fabregas," said Wenger.
"It was not completely down to a flat in the end. It was down to the fact that, in the end, Messi was comfortable at Barcelona."
Load more updates