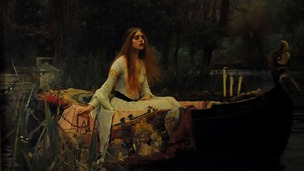 Art Everywhere will see art plastered around billboards, bus stops, railway stations and shopping centres for a fortnight.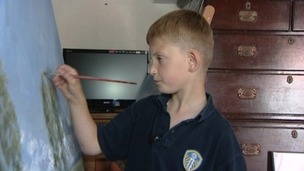 Kieron Williamson's mother describes him as a normal ten-year-old who loves football. But the schoolboy has another passion.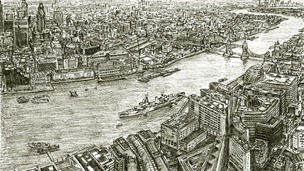 Artist Stephen Wiltshire - known for drawing incredibly detailed cityscapes from memory - has captured the view from the top of The Shard.
Live updates
A impressionist painting by Camille Pissarro sold for £19.9 million - almost five times the previous record for a single work by the artist.
Boulevard Montmartre, Matinee De Printemps was described by Sotheby's in London as "one of the greatest impressionist works to come to auction in a decade".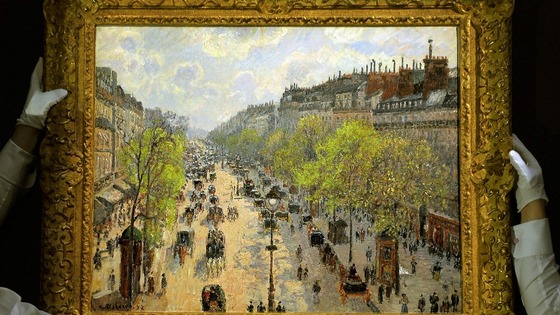 Sotheby's said the $32.1 million sale price was more than four times the seven million dollars paid in 2009 for Le Pont Boieldieu Et La Gare D'Orleans Rouen, Soleil.
The previous record for a piece by Pissarro was $14.6 million paid for a quartet of works entitled Les Quatre Saisons in 2007.
A £100,000 painting has been stolen from the home of an 89-year-old woman who was fooled by a fraud scam, Scotland Yard said. Detectives are appealing for help to recover the haul, taken from an address in South Kensington, London, on January 18.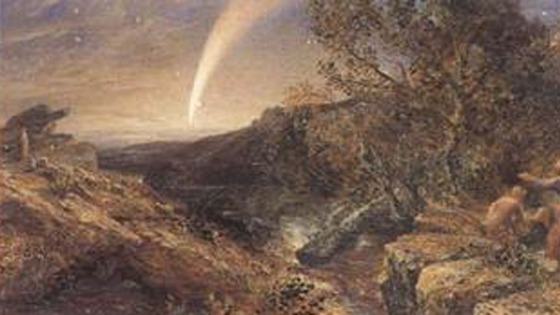 It included The Comet of 1858 by Samuel Palmer, plus jewellery and bank cards. The woman was telephoned by someone claiming that her bank cards had been used in a crime and that she needed to contact her bank. She tried to call the bank but the caller had not hung up and stayed on the line.
The victim believed she was speaking to her bank, but in fact it was still the original caller who told her that someone would attend her address and collect her cards. They also asked if she had anything of value in the house and the victim mentioned the painting, Scotland Yard said.
Advertisement
Damien Hirst artworks stolen from London gallery
Two signed works of art by Damien Hirst were taken from an upmarket gallery after a suspect stormed the building in Blenheim Crescent, Notting Hill, London, between 3am and 3.30am on Monday.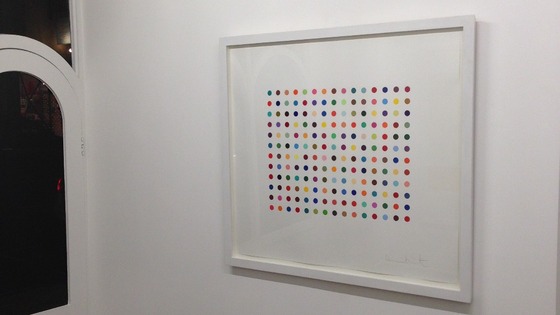 Read: Damien Hirst reveals new Comic Relief artwork
The burglar entered the gallery by forcing open the front doors and drove the items away in a dark-coloured hatchback-type vehicle towards Ladbroke Grove, the Metropolitan Police said.
The stolen pieces feature multi-coloured dots - the larger work is entitled Pyronin Y, which was created in 2005 and worth £15,000 and the other is called Oleoylsarcosine, which is valued at £18,000.
Detective Sergeant Jon Lightfoot, from Kensington and Chelsea Borough, said: "It appears the suspect has specifically targeted the two pieces.
"The items would have been visible in the back of the car and we are appealing for any witnesses or anyone with information to please come forward."
Damien Hirst artworks stolen from London gallery
Two signed Damien Hirst works of art worth £33,000 have been stolen from a gallery in London, Scotland Yard said.
Read: Damien Hirst reveals new Comic Relief artwork
Masters' works in Nazi art find
Previously unknown artworks by masters including Marc Chagall, Otto Dix, Max Liebermann and Henri Matisse are among those found inside a flat in Munich.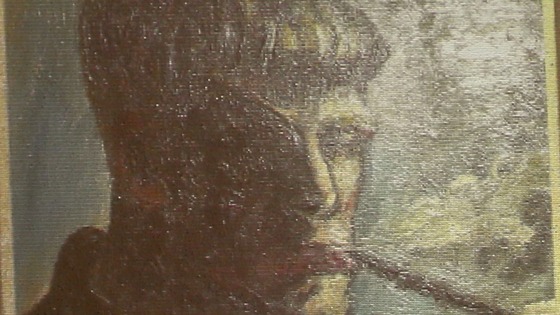 Read: Art looted by Nazis found in German city of Munich
Prosecutors said the issue of ownership was still to be clarified. The total value has been estimated at about €1billion (£846 million).
Other artists whose works were found include Pablo Picasso and Henri de Toulouse-Lautrec, as well as Canaletto and Gustave Courbet.
Masters' works in Nazi art find
Fifteen works out of a huge collection of modern masterpieces snatched by the Nazis in the second World War have turned up in Munich.
They were thought to have been lost to the world with the bombing of Dresden blamed for destroying them.
And as Neil Connery reports, they are worth hundreds of millions of pounds:
Advertisement
Masters' works in Nazi art find
The vast trove of modern art seized under Germany's Nazi regime, including works by Picasso, Matisse and Chagall, was discovered in a Munich apartment among stacks of rotting groceries, German magazine Focus reported.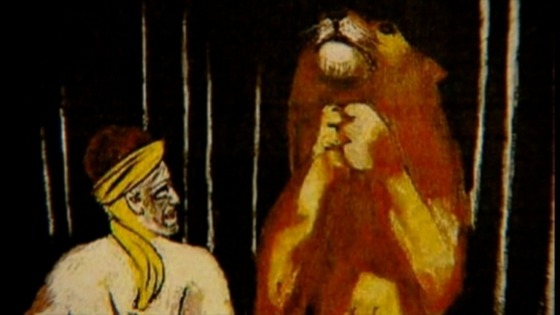 Customs investigators made the find in 2011 after a 76-year-old man travelling by train from Zurich to Munich aroused suspicion at the border when he was found carrying a large, albeit legal, amount of cash.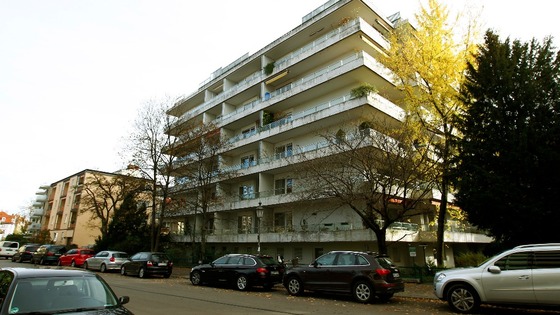 Focus said Cornelius Gurlitt, a recluse, had funded himself by occasionally selling a painting.
Masters' works in Nazi art find
Commenting on the discovery of a collection of around 1,500 artworks looted by the Nazis in Munich, a customs official is quoted in the Daily Mail as saying:
We were stunned with what we found. From floor to ceiling, from bedroom to bathroom, were piles and piles of old food in tins and old noodles, much of it from the 1980s.

And behind it all these pictures. They are worth over a billion euros [over £850million] we are told, but the real worth is inestimable. They are treasures
Masters' works in Nazi art find
German art historian Meike Hoffmann has been trying to establish the origin and value of around 1,500 artworks found in Munich that were looted by the Nazis in the 1930's and 1940's.
One of the works was reported to be a Matisse painting previously owned by Jewish collector Paul Rosenberg.
His granddaughter Anne Sinclair, the French journalist and ex-wife of the former head of the International Monetary Fund Dominique Strauss Kahn has been campaigning for many years for the return of looted art.
Masters' works in Nazi art find
At least 200 of 1,500 artworks discovered in Germany that were confiscated by the Nazis in the 1930s and 1940 are the subject of international warrants, news magazine Focus reports.
The collection is reported to include artworks by master painters such as Picasso, Chagall and Matisse with an estimated value of about one billion euros (£846m).
The works are being held in a secure warehouse in Munich at present while art historians attempt to determine the origin and value of the images.
Load more updates
Back to top