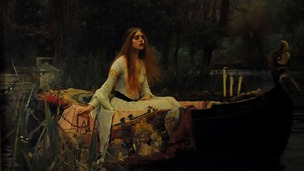 Art Everywhere will see art plastered around billboards, bus stops, railway stations and shopping centres for a fortnight.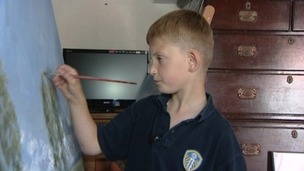 Kieron Williamson's mother describes him as a normal ten-year-old who loves football. But the schoolboy has another passion.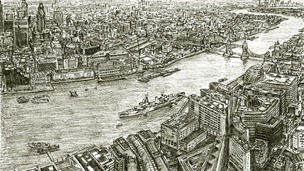 Artist Stephen Wiltshire - known for drawing incredibly detailed cityscapes from memory - has captured the view from the top of The Shard.
Live updates
Masters' works in Nazi art find
Previously unknown artworks by masters including Marc Chagall, Otto Dix, Max Liebermann and Henri Matisse are among those found inside a flat in Munich.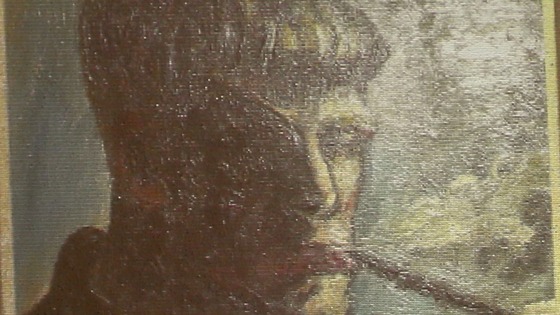 Read: Art looted by Nazis found in German city of Munich
Prosecutors said the issue of ownership was still to be clarified. The total value has been estimated at about €1billion (£846 million).
Other artists whose works were found include Pablo Picasso and Henri de Toulouse-Lautrec, as well as Canaletto and Gustave Courbet.
Masters' works in Nazi art find
Fifteen works out of a huge collection of modern masterpieces snatched by the Nazis in the second World War have turned up in Munich.
They were thought to have been lost to the world with the bombing of Dresden blamed for destroying them.
And as Neil Connery reports, they are worth hundreds of millions of pounds:
Advertisement
Masters' works in Nazi art find
The vast trove of modern art seized under Germany's Nazi regime, including works by Picasso, Matisse and Chagall, was discovered in a Munich apartment among stacks of rotting groceries, German magazine Focus reported.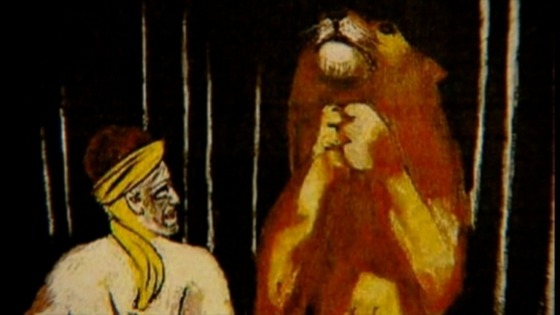 Customs investigators made the find in 2011 after a 76-year-old man travelling by train from Zurich to Munich aroused suspicion at the border when he was found carrying a large, albeit legal, amount of cash.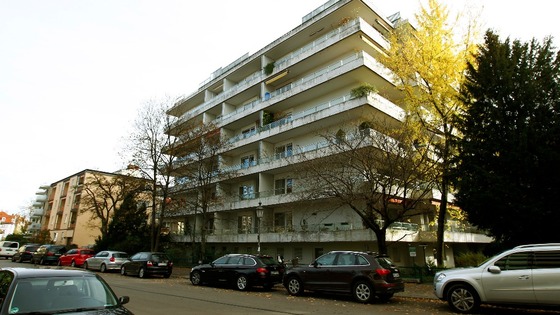 Focus said Cornelius Gurlitt, a recluse, had funded himself by occasionally selling a painting.
Masters' works in Nazi art find
Commenting on the discovery of a collection of around 1,500 artworks looted by the Nazis in Munich, a customs official is quoted in the Daily Mail as saying:
We were stunned with what we found. From floor to ceiling, from bedroom to bathroom, were piles and piles of old food in tins and old noodles, much of it from the 1980s.

And behind it all these pictures. They are worth over a billion euros [over £850million] we are told, but the real worth is inestimable. They are treasures
Masters' works in Nazi art find
German art historian Meike Hoffmann has been trying to establish the origin and value of around 1,500 artworks found in Munich that were looted by the Nazis in the 1930's and 1940's.
One of the works was reported to be a Matisse painting previously owned by Jewish collector Paul Rosenberg.
His granddaughter Anne Sinclair, the French journalist and ex-wife of the former head of the International Monetary Fund Dominique Strauss Kahn has been campaigning for many years for the return of looted art.
Masters' works in Nazi art find
At least 200 of 1,500 artworks discovered in Germany that were confiscated by the Nazis in the 1930s and 1940 are the subject of international warrants, news magazine Focus reports.
The collection is reported to include artworks by master painters such as Picasso, Chagall and Matisse with an estimated value of about one billion euros (£846m).
The works are being held in a secure warehouse in Munich at present while art historians attempt to determine the origin and value of the images.
Advertisement
Masters' works in Nazi art find
A collection of approximately 1,500 paintings confiscated by the Nazis in the 1930s and 1940s has been found in Munich, German magazine focus reports.
It is said to include artworks by master painters such as Picasso, Chagall and Matisse with an estimated value of about one billion euros (£846m).
Some of the works were declared as "degenerate" by the Nazis during the Third Reich, others were stolen from or sold by Jewish art collectors involuntarily.
Focus said the collection was found in 2011 when the tax authorities investigating the reclusive son of an art dealer in Munich obtained a search warrant for his home.
At least three quarters of the earliest cave paintings may have been made by women, according to a study by an American archaeologist.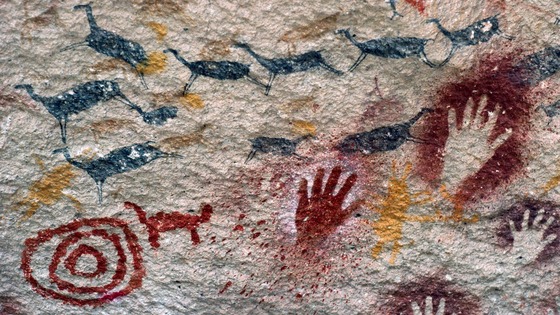 Pictures created by blowing pigment over a hand are one of the most common and earliest forms of prehistoric art.
Stencils have been found all over the world but the best known examples are in caves in southwest France and northern Spain and date from 40,000 years ago, according to a report in The Times (£).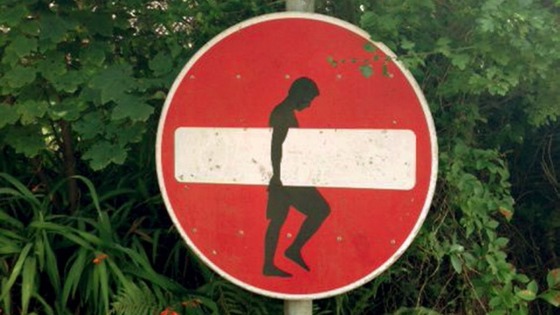 A mysterious street artist has made some cheeky additions to No Entry road signs in London and Cornwall.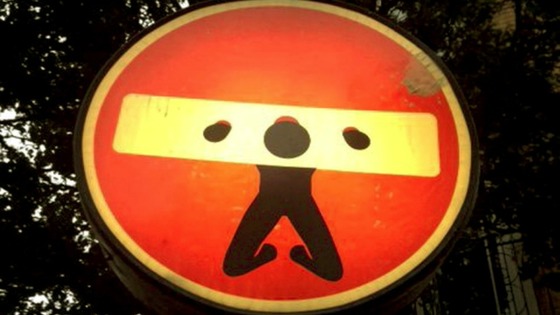 Changes include silhouettes of men holding a surfboard, in the stocks and cutting a plank of wood.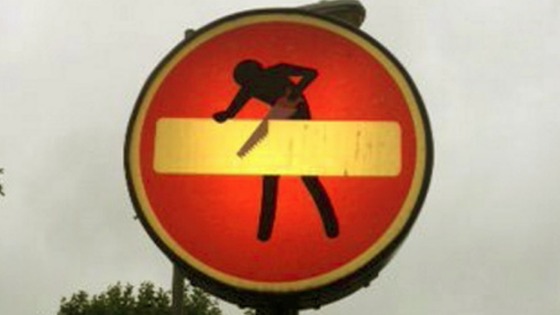 Some locals are comparing the artist to Banksy.
A decorator turned his day job into art after creating a collection of celebrity portraits handcrafted from thousands of pieces of tiles.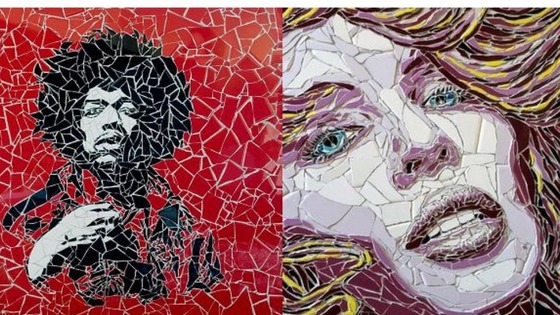 Allan Butt, 55, spent 40 years doing-upkitchens and bathrooms but now has a 30-strong collection of celebrity figuresin his garage.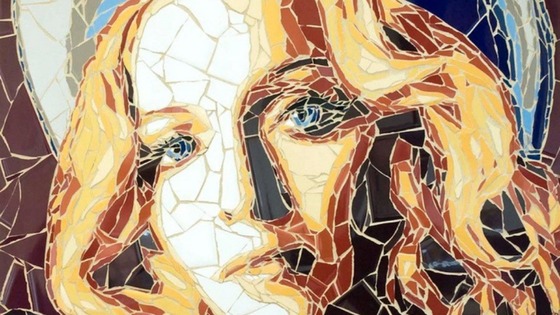 He uses up to 2,000 bits of tiles to create portraits of stars Johnny Depp, Madonna, Kylie Minogue, Jimi Hendrix and Wayne Rooney.
The five-year labour of love, known as Icon Mosaics, was created in collaboration with fellow art fan, Rita Gav.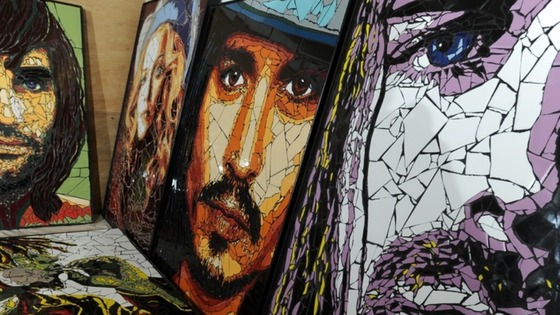 Load more updates
Back to top