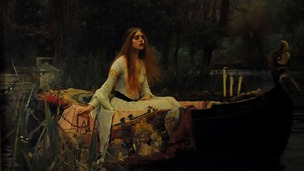 Art Everywhere will see art plastered around billboards, bus stops, railway stations and shopping centres for a fortnight.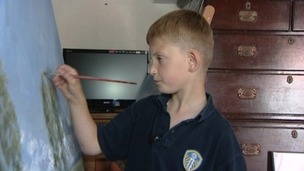 Kieron Williamson's mother describes him as a normal ten-year-old who loves football. But the schoolboy has another passion.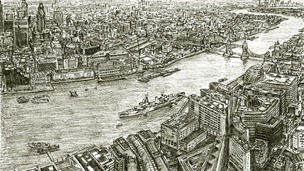 Artist Stephen Wiltshire - known for drawing incredibly detailed cityscapes from memory - has captured the view from the top of The Shard.
Live updates
Masters' works in Nazi art find
A collection of approximately 1,500 paintings confiscated by the Nazis in the 1930s and 1940s has been found in Munich, German magazine focus reports.
It is said to include artworks by master painters such as Picasso, Chagall and Matisse with an estimated value of about one billion euros (£846m).
Some of the works were declared as "degenerate" by the Nazis during the Third Reich, others were stolen from or sold by Jewish art collectors involuntarily.
Focus said the collection was found in 2011 when the tax authorities investigating the reclusive son of an art dealer in Munich obtained a search warrant for his home.
At least three quarters of the earliest cave paintings may have been made by women, according to a study by an American archaeologist.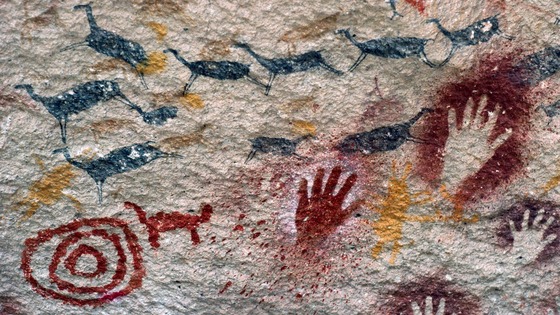 Pictures created by blowing pigment over a hand are one of the most common and earliest forms of prehistoric art.
Stencils have been found all over the world but the best known examples are in caves in southwest France and northern Spain and date from 40,000 years ago, according to a report in The Times (£).
Advertisement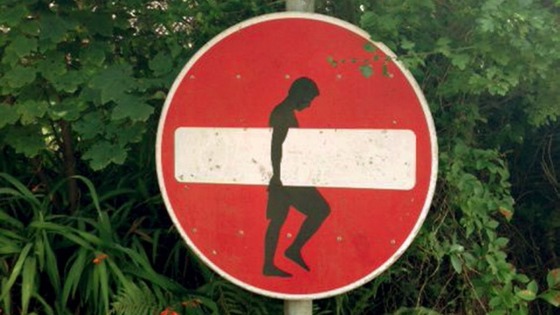 A mysterious street artist has made some cheeky additions to No Entry road signs in London and Cornwall.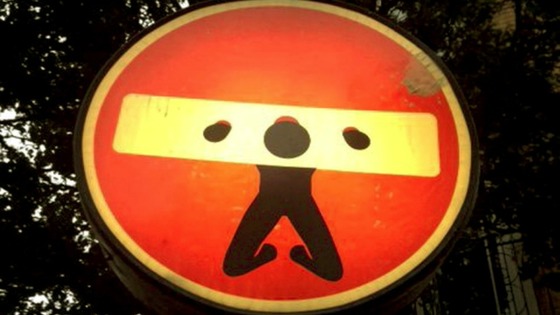 Changes include silhouettes of men holding a surfboard, in the stocks and cutting a plank of wood.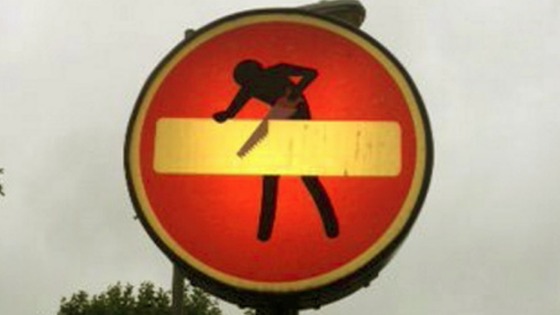 Some locals are comparing the artist to Banksy.
A decorator turned his day job into art after creating a collection of celebrity portraits handcrafted from thousands of pieces of tiles.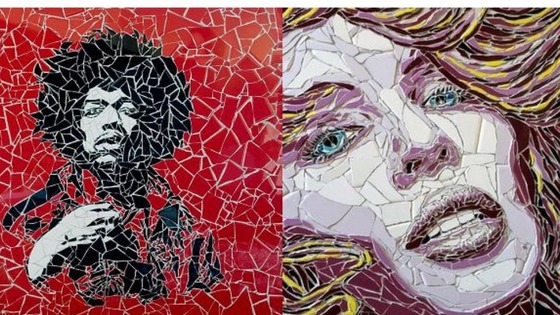 Allan Butt, 55, spent 40 years doing-upkitchens and bathrooms but now has a 30-strong collection of celebrity figuresin his garage.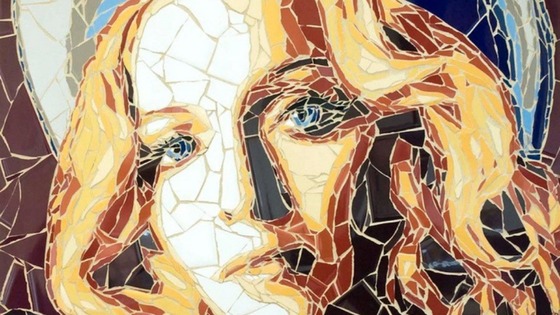 He uses up to 2,000 bits of tiles to create portraits of stars Johnny Depp, Madonna, Kylie Minogue, Jimi Hendrix and Wayne Rooney.
The five-year labour of love, known as Icon Mosaics, was created in collaboration with fellow art fan, Rita Gav.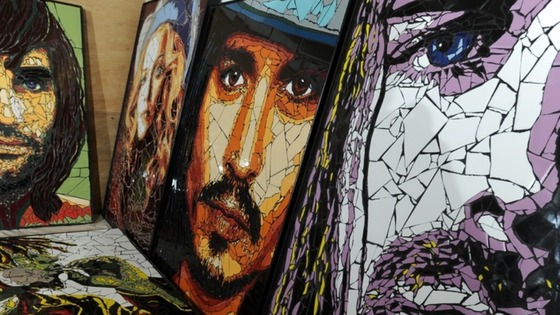 New Van Gogh work discovered
A painting recently identified as an original Van Gogh had been kept in a Norwegian attic for years, the Van Gogh Museum has revealed.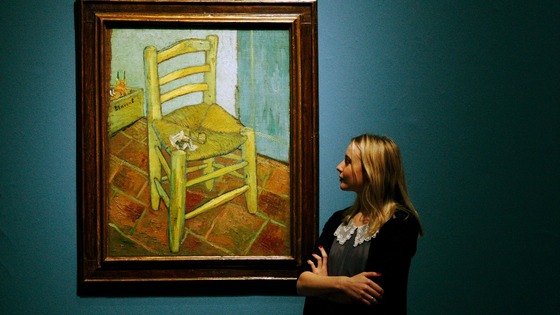 At an unveiling of the work at the museum in Amsterdam, it was explained the painting was the the first full-size canvas by the Dutch master discovered since 1928.
Museum director Axel Rueger described the discovery as a "once in a lifetime experience". The painting belongs to an unidentified private collector and will be on display at the museum from September 24.
New Van Gogh work discovered
The location of the painting - Sunset at Montmajor - has been identified as a landscape not far from Arles in the south of France.
Researchers from the Van Gogh Museum believe the subject for the painting is a scene near the Montmajour hill, with the ruin of the abbey with the same name.
Two letters from the artist, written in the summer of 1888, have also been found to refer to the painting, which will be displayed at the Van Gogh Museum in Amsterdam from September 24.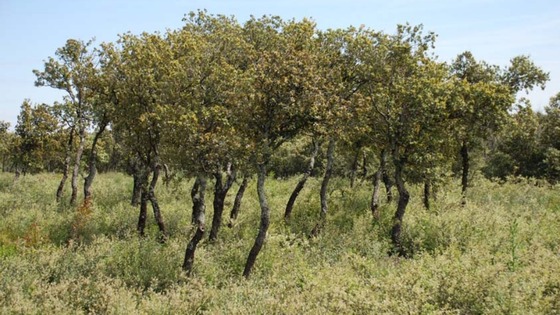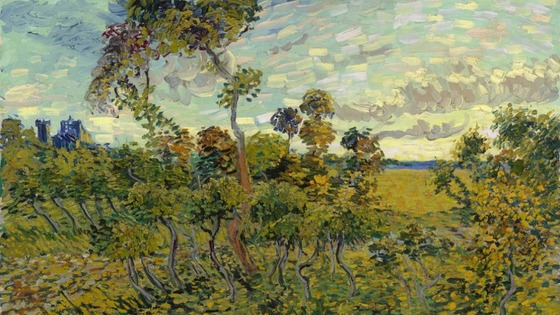 Advertisement
New Van Gogh work discovered
Van Gogh Museum director Axel Ruger explained the newly-discovered painting, Sunset at Montmajor, is understood to have been painted at the time Van Gogh produced the world-famous paintings Sunflowers and The Bedroom.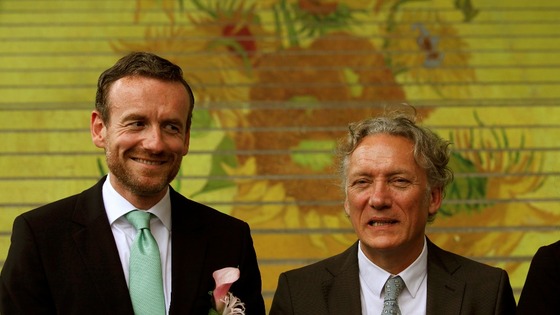 He said: "A discovery of this magnitude has never before occurred in the history of the Van Gogh Museum. It is already a rarity that a new painting can be added to Van Gogh's oeuvre.
"But what makes this even more exceptional is that this is a transition work in his oeuvre, and moreover, a large painting from a period that is considered by many to be the culmination of his artistic achievement, his period in Arles in the south of France.
"During this time he also painted world-famous works, such as Sunflowers, The yellow house and The Bedroom."
New Van Gogh work discovered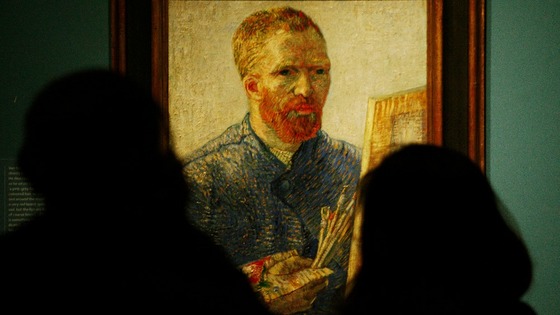 Researchers at the Van Gogh Museum in Amsterdam concluded the painting Sunset at Montmajor as an original Van Gogh after researching the style, technique, the paint used and letters written by Van Gogh at the time.
New Van Gogh work discovered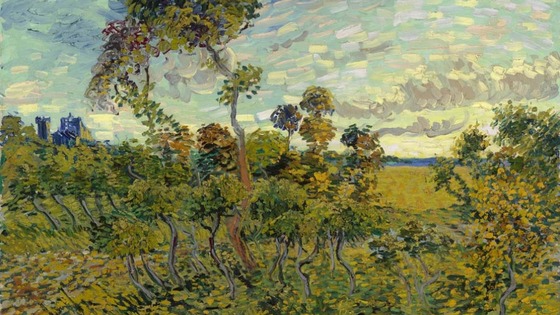 A new Van Gogh painting has been discovered by researchers in Amsterdam. Sunset at Montmajor, painted in 1888, has been identified as the work of Vincent Van Gogh by staff at the Van Gogh Museum.
A painting bought for just £30 at an auction has been valued at £250,000 after experts discovered that it was an original by John Constable, The Times reports (£).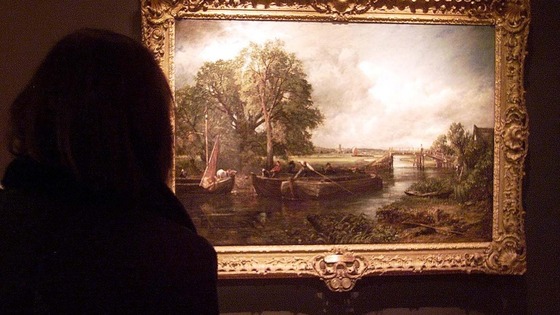 Robin Darvell, who was recently diagnosed with cancer, bought the postcard-sized painting as part of a "job lot" in auction and gave it to his son while clearing the family home.
His son Rob told the newspaper: "My dad bought it ten to 15 years ago. He likes to think of himself as a bit of a Lovejoy (the antiques expert from the 1980s television comedy drama) and had a shop where he used to sell First World War memorabilia.
"They have job lots, bits and pieces that haven't sold or that no one wants. He saw this small painting and liked it, turned it over and saw the name J Constable on the back of the frame."
Rob Darvell, 45, approached TV art expert Curtis Dowling for an appraisal over six months ago and after thorough examinations, the painting was confirmed as a Constable original.
"Dad had kept it for years - he had this Del Boy dream. He thought it might be [a Constable] but never got it looked into. He gave it to me on the condition that I got it researched," Rob added.
Pictures: Gallery to display one of earliest guinea pig paintings
Load more updates
Back to top