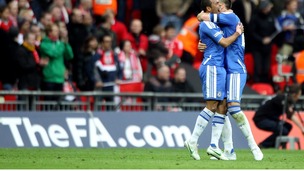 Ashley Cole has "apologised unreservedly" after posting an insulting and critical tweet about the Football Association.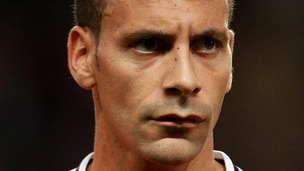 The John Terry racism row was reignited when his defence witness Ashley Cole was attacked on Twitter - with Rio Ferdinand reacting.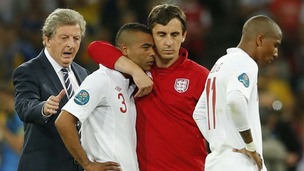 Police have launched an investigation into the alleged online racist abuse of two England footballers who missed penalties against Italy.
Live updates
Cole apologises for FA tweet
Ashley Cole today apologised unreservedly for his outburst at the Football Association over his role in the John Terry racism case.
The independent Football Association regulatory commission said there were discrepancies in Cole's initial statement to FA interviewers of what he heard Anton Ferdinand say to Terry compared to a later statement.
In a statement released this afternoon, Cole said:
I had just finished training and saw the captions on the TV screens in the treatment rooms about what was said in the FA Commission ruling about me.

I was really upset and tweeted my feelings in the heat of the moment. I apologise unreservedly for my comment about the FA.
Cole apologises for FA tweet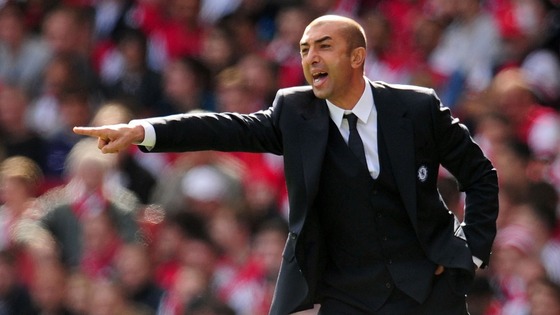 Chelsea manager Robert di Matteo said the club would 'look at' a profane tweet by left-back Ashley Cole criticising the FA.
"We'll look at the tweet and then we'll see. Apart from this, I don't think the players are out of control," said the Blues boss, responding to reporters.
Cole has since deleted the post from his Twitter account.
Advertisement
Cole apologises for FA tweet
Ashley Cole's foul-mouthed tweet criticising the Football Association in the wake of its John Terry ruling has been deleted from the Chelsea left-back's Twitter page.
Cole apologises for FA tweet
That is an astonishingly tweet from @therealac3 I suggest a rapid apology Ashley. Been a great England player, don't tarnish it!
Whether you think he is right is not the issue. It is the manner of the tweet that is ill-advised in my view.
Cole apologises for FA tweet
Excerpt from Chapter 7.27 of FA's John Terry report, entitled "The 'evolution' of Ashley Cole's evidence":
The word "black" was introduced retrospectively into (Ashley Cole's) witness statement ... with a view to bolstering Mr. Terry's claim that the words

that he (Mr. Terry) spoke to Mr. Ferdinand were not said by way of an insult,

but as repetition and forceful denial of what Mr. Ferdinand had accused him of

saying.

The FA pointed to an exchange of emails ... in which requests were made, on behalf of Mr. Cole, to amend his draft witness statements ... the Commission's view of this new evidence is that it casts considerable doubt over Mr. Cole's claim...
– FA ruling
Cole apologises for FA tweet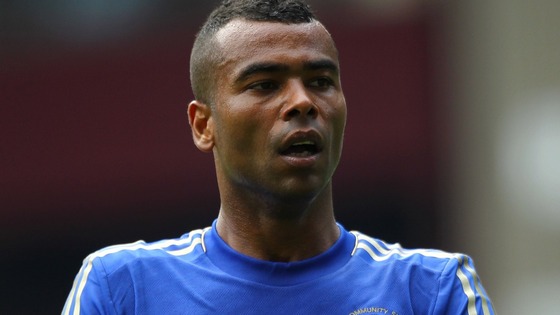 Ashley Cole's foul-mouthed tweet about the Football Association is thought to stem from a chapter in the FA's 63-page report on why it banned John Terry.
One of the chapters, entitled the 'evolution of Ashley Cole's evidence', says the Chelsea left-back retrospectively added the word "black" to his witness statement about Terry's abuse of Anton Ferdinand.
The FA suggested Cole did this to bolster his Chelsea team-mate's claim that he had not used the word "black" to insult Ferdinand, but was rather repeating something said by the QPR defender.
Advertisement
Cole apologises for FA tweet
Cole apologises for FA tweet
The Football Association has released on its website the written reasons behind the independent panel's decision to ban Chelsea captain John Terry for four games and fine him £220,000. It came after he used racist language towards QPR defender Anton Ferdinand.
The panel said it was quite satisfied that the offending words used by Terry "were said by way of insult".
The statement on the FA website contains strong language you may find offensive.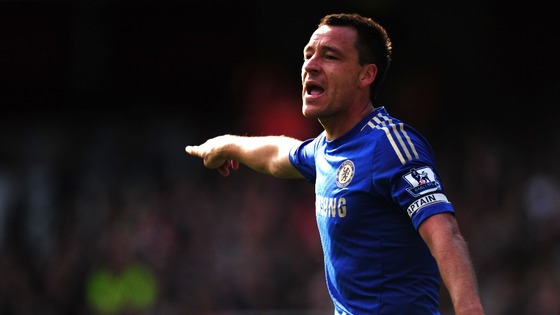 Chelsea and England defender Ashley Cole gave away his Community Shield medal to a seven-year-old Manchester City fan, according to Manchester Evening News.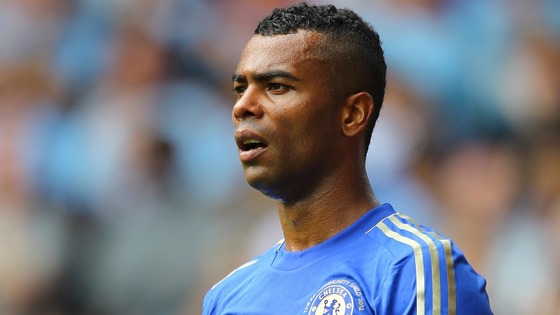 For more on this story and to watch Community Shield highlights, go to ITV Sport.
FA could step in to diffuse row
Police are investigating an alleged racist comment made on Twitter against footballer Ashley Cole. A user - thought to live in Derbyshire - referred to the Chelsea star Cole as a 'choc ice'.
Manchester United defender Rio Ferdinand replied: "I hear you fella! Choc ice is classic hahahahahaha!!". Derbyshire Police are investigating the original tweet.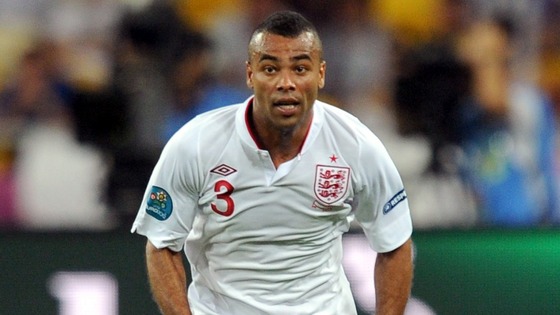 A spokeswoman for Greater Manchester Police said the force was not investigating the comments made by Ferdinand.
Load more updates
Back to top