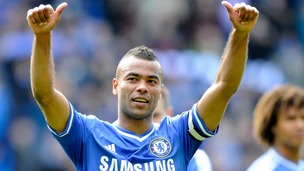 Ashley Cole announced on Twitter that he will leave Chelsea this summer.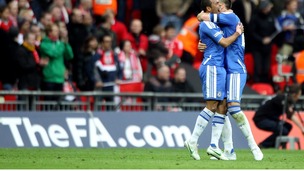 Ashley Cole has "apologised unreservedly" after posting an insulting and critical tweet about the Football Association.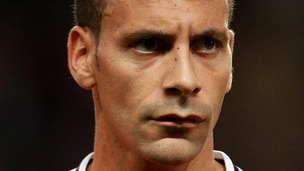 The John Terry racism row was reignited when his defence witness Ashley Cole was attacked on Twitter - with Rio Ferdinand reacting.
Live updates
Cole apologises for FA tweet
The head of the Professional Footballers Association Gordon Taylor has welcomed Ashley Cole's apology after his outburst on Twitter.
He said:
I would certainly approve and welcome that apology.

Social media causes so many problems with people making comments and then finding them going public.
Cole apologises for FA tweet
The executive director of the Football Against Racism in Europe, Piara Powar, has described the FA's handling of the John Terry affair "inconsistent":
Read FA report. Good example of an open process. Raises questions about a few protagonists. Cole is right - they imply he changed story.
Difficult to accept reasoning for delay of almost 1 year in hearing. No convincing or new explanation given in report. #Terry
Reason #Terry gets 4 game ban and Suarez 8 for same offence not answered. Panel seem to contradict reasoning in Suarez report. Inconsistent
Advertisement
Cole apologises for FA tweet
England manager Roy Hodgson has spoken to Ashley Cole this afternoon, according to Bryan Swanson of Sky Sports.
We're told Roy Hodgson has spoken to Ashley Cole on telephone this afternoon & Cole will report with rest of England squad on Monday.
Cole apologises for FA tweet
Football anti-racism campaigners Kick It Out have commented on the findings by an independent FA commission on the John Terry racism case:
The written reasons are welcomed and acknowledge some important consequences of this episode, namely the trauma caused to the Ferdinand family.

It's a period that has polarised the game, undermined the good work being done at all levels, and it must never be allowed to happen again. We note the rationale for the outcome and there is still a right to appeal, which we respect.

In addition, any sanction by Chelsea, as Mr Terry's employer, is subject to the club's own internal disciplinary procedures. The words used are completely unacceptable, irrespective of how many times they were levelled.
Cole apologises for FA tweet
Ashley Cole today apologised unreservedly for his outburst at the Football Association over his role in the John Terry racism case.
The independent Football Association regulatory commission said there were discrepancies in Cole's initial statement to FA interviewers of what he heard Anton Ferdinand say to Terry compared to a later statement.
In a statement released this afternoon, Cole said:
I had just finished training and saw the captions on the TV screens in the treatment rooms about what was said in the FA Commission ruling about me.

I was really upset and tweeted my feelings in the heat of the moment. I apologise unreservedly for my comment about the FA.
Cole apologises for FA tweet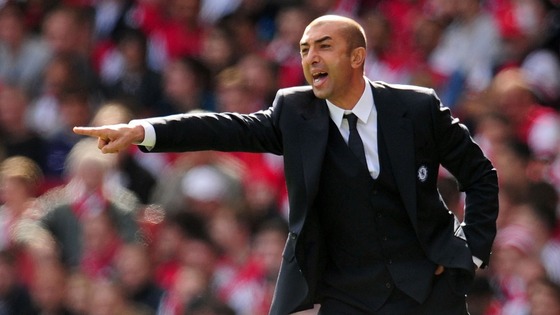 Chelsea manager Robert di Matteo said the club would 'look at' a profane tweet by left-back Ashley Cole criticising the FA.
"We'll look at the tweet and then we'll see. Apart from this, I don't think the players are out of control," said the Blues boss, responding to reporters.
Cole has since deleted the post from his Twitter account.
Advertisement
Cole apologises for FA tweet
Ashley Cole's foul-mouthed tweet criticising the Football Association in the wake of its John Terry ruling has been deleted from the Chelsea left-back's Twitter page.
Cole apologises for FA tweet
That is an astonishingly tweet from @therealac3 I suggest a rapid apology Ashley. Been a great England player, don't tarnish it!
Whether you think he is right is not the issue. It is the manner of the tweet that is ill-advised in my view.
Cole apologises for FA tweet
Excerpt from Chapter 7.27 of FA's John Terry report, entitled "The 'evolution' of Ashley Cole's evidence":
The word "black" was introduced retrospectively into (Ashley Cole's) witness statement ... with a view to bolstering Mr. Terry's claim that the words

that he (Mr. Terry) spoke to Mr. Ferdinand were not said by way of an insult,

but as repetition and forceful denial of what Mr. Ferdinand had accused him of

saying.

The FA pointed to an exchange of emails ... in which requests were made, on behalf of Mr. Cole, to amend his draft witness statements ... the Commission's view of this new evidence is that it casts considerable doubt over Mr. Cole's claim...
– FA ruling
Cole apologises for FA tweet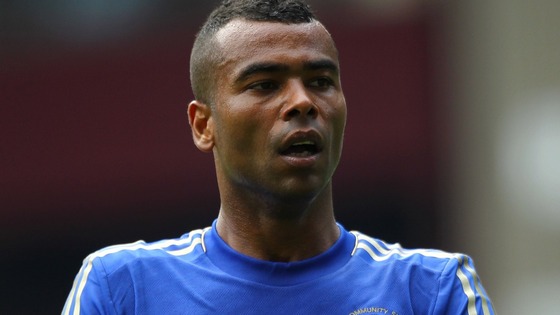 Ashley Cole's foul-mouthed tweet about the Football Association is thought to stem from a chapter in the FA's 63-page report on why it banned John Terry.
One of the chapters, entitled the 'evolution of Ashley Cole's evidence', says the Chelsea left-back retrospectively added the word "black" to his witness statement about Terry's abuse of Anton Ferdinand.
The FA suggested Cole did this to bolster his Chelsea team-mate's claim that he had not used the word "black" to insult Ferdinand, but was rather repeating something said by the QPR defender.
Load more updates
Back to top