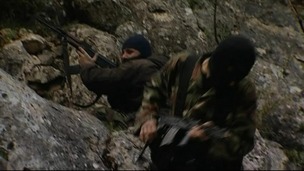 How Syria's rebels are looking to Lebanon to arm them as the uprising continues.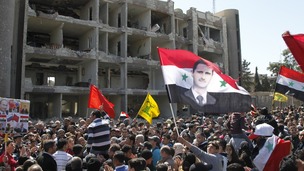 Syria's second city of Aleppo was hit by a car bomb this morning, a day after twin blasts in Damascus killed 28 people.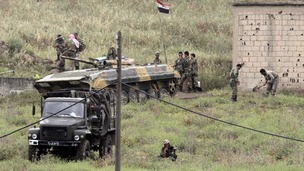 It will come as no surprise to find the syrian authorities accused of the systematic use of torture against those it deems its enemies.
Live updates
The Syrian ambassador to Iraq has defected in protest at President Bashar al-Assad's crackdown on the popular uprising, opposition sources have told news agency Reuters.
Assad regrets Turkey incident
The following video shows the Syrian army bombarding the Damascus suburb of Douma.
I'm just back from the edge of Douma which the Syrian army continue to bombard. There are regular loud explosions and thick smoke plumes from two sites, with tanks moving forward.
We were stopped filming in Douma by the Syrian army twice. Once we were detained for 45 minutes by troops who said Salafi extremists were fighting in Douma.
Advertisement
Assad regrets Turkey incident
Russia will not send a representative to a meeting of the "Friends of Syria" in Paris on Friday, French Foreign Minister Laurent Fabius said.
"Russia was invited. It let it be known that it did not want to participate, which was not a surprise," Fabius said after a meeting with his German counterpart Guido Westerwelle.
Assad regrets Turkey incident
The Turkish military has said it scrambled F-16 fighter jets on Monday for a third consecutive day after Syrian helicopters were seen near the Turkish border. Turkey said it first launched a similar military action on Saturday.
The Turkish military added that a total of six jets, four from a base in Incirlik in the south and two from Batman in eastern Turkey were scrambled.
Assad regrets Turkey incident
Reuters reports that Russia's foreign minister Sergei Lavrov has revealed Syrian opposition leaders are to arrive in Moscow next week for meetings about the crisis.
Assad regrets Turkey incident
Turkey's Deputy Prime Minister Bekir Bozdag has said Syrian President Bashar al-Assad's comments over the downing of a Turkish jet last month were trying to connect with public opinion.
He also refuted suggestions that the aircraft which shot down a Turkish plane was flying in air space often used by Israel.
It is nothing new that Israel uses these corridors, they constantly use them," he told Turkish state television. If the Syrian administration says it shot it, thinking it was an Israeli plane, then they would have shot many Israeli planes down by now.
Advertisement
Assad regrets Turkey incident
The Human Rights Watch report documents more than 20 distinct torture methods used by the security and intelligence services.
A 31-year-old detainee who was held in Idlib governorate in June described to Human Rights Watch how the intelligence agencies tortured him in the Idlib Central Prison.
They forced me to undress. Then they started squeezing my fingers with pliers.

They put staples in my fingers, chest and ears. I was only allowed to take them out if I spoke. The staples in the ears were the most painful.

They used two wires hooked up to a car battery to give me electric shocks. They used electric stun-guns on my genitals twice. I thought I would never see my family again. They tortured me like this three times over three days.
Assad regrets Turkey incident
Mr Hague said the UK would work with EU partners to impose sanctions on those responsible to help bring an end to the violence.
The report, Torture Archipelago: Arbitrary Arrests, Torture and Enforced Disappearances in Syria's Underground Prisons since March 2011, includes maps locating detention centres, video accounts from former detainees and sketches of torture techniques.
Almost all the former detainees interviewed by Human Rights Watch said they had been subjected to torture or witnessed the torture of others during their detention.
Assad regrets Turkey incident
Assad reportedly told Turkey's Cumhuriyet newspaper in an interview published today:
We learned that it (the plane) belonged to Turkey after shooting it down. I say 100 percent 'if only we had not shot it down'.

We will not allow (the tensions) to turn into open combat between the two countries, which would harm them both.

The plane was using a corridor which Israeli planes have used three times before. Soldiers shot it down because we did not see it on our radar and because information was not given.

Of course I might have been happy if this had been an Israeli plane.
Assad regrets Turkey incident
Foreign Secretary William Hague said a report by Human Rights Watch that identified torture and atrocities in Syria sounded a clear warning that there was "no hiding place" for those responsible for such crimes.
The rights organisation has carried out more than 200 interviews since the beginning of anti-government demonstrations in the country in March last year.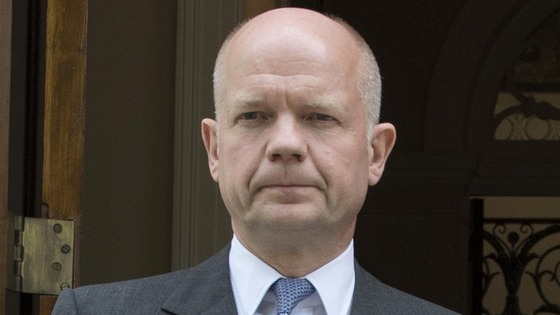 Accounts from former detainees and defectors have identified the locations, agencies responsible, torture methods used and, in many cases, the commanders in charge of 27 detention facilities run by Syrian intelligence agencies.
Human Rights Watch said the systematic patterns of ill-treatment and torture it had documented clearly pointed to a "state policy of torture and ill-treatment", which constituted "a crime against humanity".
Load more updates
Back to top