The chairman of the World Anti-Doping Agency's independent commission Dick Pound, has said the IAAF "must assume its responsibilities for what went wrong" in relation to allegations of corruption at the body over doping.
He also said the current president of athletics' governing body, Lord Seb Coe, is the best person to lead change at the organisation.
Dick Pound says he can't think of anyone better than @sebcoe to lead change at the IAAF
Advertisement
Current president of world athletics body, the IAAF, Lord Coe, is present as the World Anti-Doping Agency delivers its scathing verdict that the body was involved in past "corruption" in relation to athletes doping.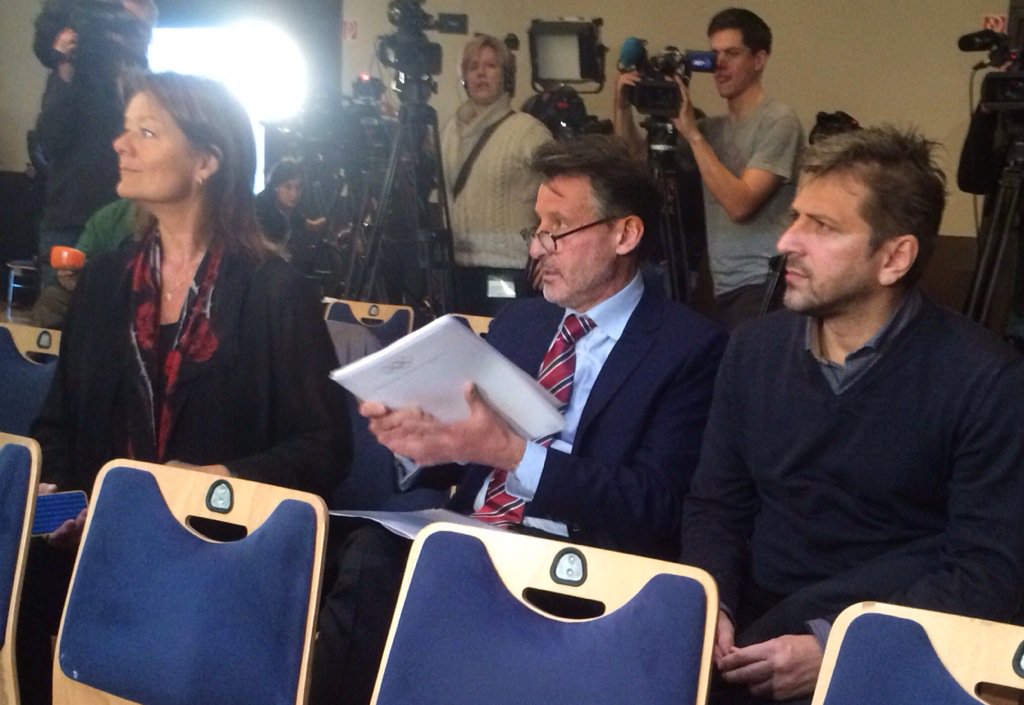 The International Association of Athletics Federations has been warned by the World Anti-Doping Agency that continued denial over alleged doping corruption will make it "more difficult to make genuine progress".
ITV News Sports Editor Steve Scott is at a press conference being held in Munich by the agency as it publishes its second report in doping.
A message to Seb Coe's IAAF re past corruption "continued denial will simply make it more difficult to make genuine progress."
The second part of a report by the World Anti-Doping Agency has criticised the International Association of Athletics Federation.
ITV Sports Editor Steve Scott is at a press conference in Munich.
WADA report slams IAAF "it is increasingly clear that far more people knew about the problems than has currently been acknowledged"
WADA " the corruption (at IAAF) was imbedded ...it cannot be ignored or dismissed as attributable to the odd renegade..."
The second part of an Independent Commission report into allegations of systematic doping at the highest levels of international athletics is being published by the World Anti-Doping Agency.
This broadcast has now ended
Advertisement
A report is expected to reveal there is no way members of world athletics' governing body could have been unaware of the extent of doping.
Read the full story ›
Sebastian Coe has said he wished he did more to stamp out doping while a vice-president of athletics' governing body.
Read the full story ›
Three senior IAAF officials have been banned for life for blackmailing athletes and covering up positive drugs tests.
Papa Massata Diack, the son of the then IAAF president Lamine Diack, Valentin Balakhnichev, former Russian athletic federation (ARAF) president and IAAF treasurer Alexei Melnikov, a senior ARAF coach, have all been handed lifetime bans.
Gabriel Dolle, who was the IAAF's anti-doping director, has been given a five-year ban for his part in the doping scandal which has rocked world athletics.
European Athletics president Svein Arne Hansen does not expect Russia to return to international competition in time to take part in next year's Rio Olympics.
Russia's athletics federation has been banned by the IAAF following allegations of widespread doping, and must meet a series of conditions before being readmitted.
However, Hansen does not believe there is enough time for Russia to complete the process before the Olympic Games begin in August.
"For the moment they have to fulfil the conditions, but I cannot really see them competing in Rio," Hansen said in Athletics Weekly magazine.
"They must have a cultural change. They must get rid of all those people from before.
"We know some good people in Russian athletics and I'm sure they will be elected. We hope that some new people will come in who really understand that this must be changed."
An IAAF inspection team is due to visit Russia in January, and could then report back to the IAAF Council at its next meeting on March 27.
Load more updates