Messi's record Ballon d'Or win
Gerard Depardieu has arrived at the Ballon d'Or gala in Zurich with Fifa president Sepp Blatter.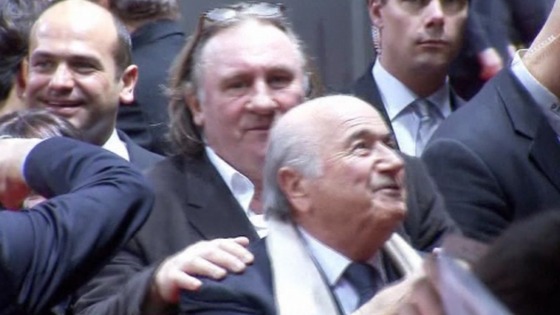 The actor recently caused controversy after he decided to leave France for tax reasons and was presented with a Russian passport on Sunday. He later met Vladimir Putin in the Black Sea resort of Sochi.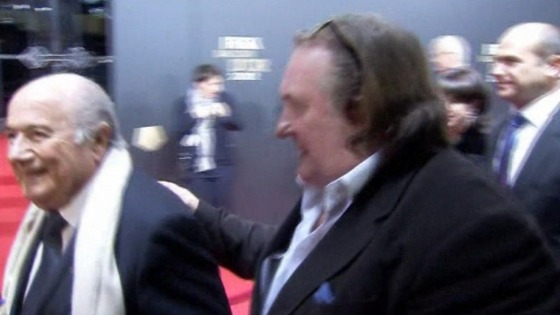 Read: Gerard Depardieu under fire for fleeing French tax rate.
Read: Who is in contention for the Ballon d'Or?