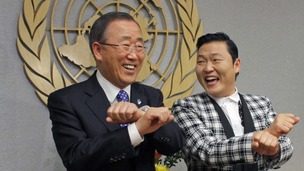 United Nations Secretary General met PSY to discuss working with the global superstar to end global warming - and dancing.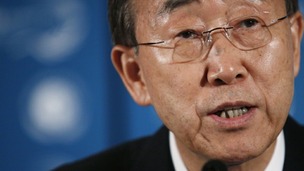 Seven UN peacekeepers have come under attack and been killed in Ivory Coast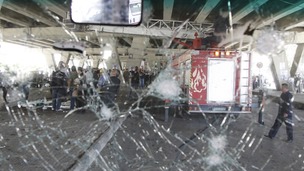 Suicide bombing may be common in neighbouring Iraq. It hasn't been in Syria. Until now.
Live updates
Hamas leader's house hit during intense bombardment of Gaza
United Nations Secretary-General Ban Ki-moon called on the Israeli and Hamas leaders to "show their humanity" and added that ending the Middle East conflict was "a matter of political will".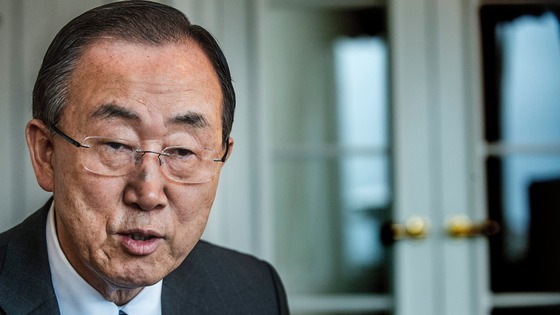 It's a matter of their political will. They have to show their humanity as leaders, both Israeli and Palestinian.

Why these leaders are making their people to be killed by others? It's not responsible, (it's) morally wrong.
– Ban Ki-moon, United Nations Secretary-General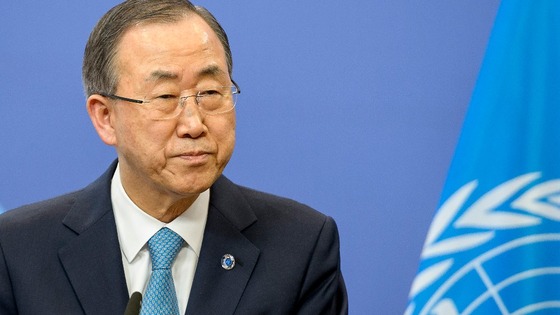 The U.N. Secretary General Ban Ki-Moon has warned that Syria's announcement of plans for a presidential election will undermine attempts to find a political solution to the country's three-year-old civil war.
U.N. spokesman Stephane Dujarric said Ban Ki-Moon and Syria mediator Lakhdar Brahimi have "warned that the holding of elections in the current circumstances amid the ongoing conflict and massive displacement will damage the political process and hamper the prospects for a political solution."
He added: "Such elections are incompatible with the letter and spirit of the Geneva communique," referring to an agreement made in June 2012 on seeking a political transition in Syria.
Advertisement
Russian govt: We will respond to attack on our interests
UN Secretary-General Ban Ki-moon has voiced his alarm over the escalating Ukraine crisis in a phone call with Russian President Vladimir Putin.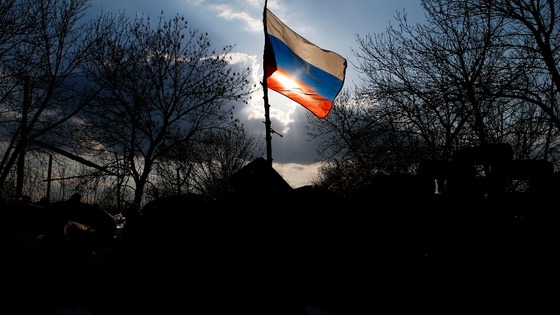 "The Secretary-General ... underlined that any deepening of the crisis would be profoundly detrimental for all concerned; hence the need for everyone to work to de-escalate the situation," a statement from Ban's office read.
Lavrov calls for 'de-escalation of rhetoric' over Ukraine
UN Secretary-General Ban Ki-moon said that he was "deeply concerned" by the situation involving Ukraine and Russia at a meeting with Russian President Vladimir Putin.
Ban is on a visit to both nations to encourage all parties involved in the crisis over Ukraine and its Crimea region, which Western nations say Russia has illegally annexed, to find a peaceful solution.
Police re-capture government building in Donetsk
Russia's Foreign Minister Sergei Lavrov is set to meet UN Secretary-General Ban Ki-moon and UN diplomat Lakhdar Brahimi in Geneva later today, Reuters reported, citing Russian news agencies
US calls for convoys to Homs where 'people are starving'
Asked about the apparent gap in objectives between the two Syrian delegations, UN Secretary General Ban-Ki Moon said that the purpose of the talks is to "discuss how to implement the Geneva Communique" that was agreed in 2012.
This includes "establishing a transitional government," he said, adding that "everybody has come with the clear understanding that this is the basis" of the talks.
Advertisement
US calls for convoys to Homs where 'people are starving'
Today's session in the Syria peace talks has ended with UN chief Ban Ki-Moon calling on the Syrian delegations to work sincerely towards a solution.
A number of delegates at the conference are expected to give press conferences shortly.
US calls for convoys to Homs where 'people are starving'
UN chief Ban Ki-Moon is holding bilateral talks with Syria's foreign minister Walid al-Moualem on the sidelines of major talks aimed at ending the conflict.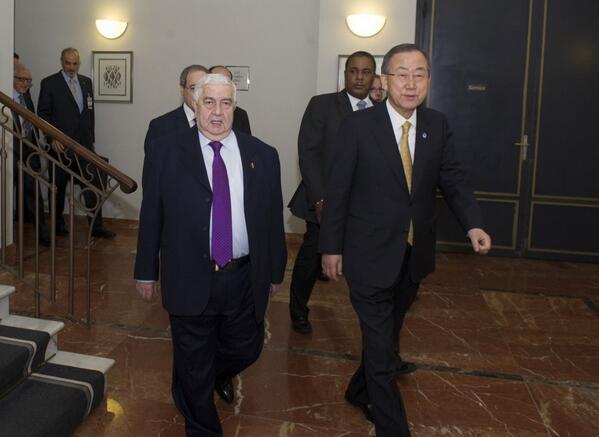 US calls for convoys to Homs where 'people are starving'
UN chief Ban Ki-Moon opened the Syria peace talks in Switzerland describing the occasion as a "day of fragile but real hope".
This is the first time delegates from both the Syrian government and opposition have been part of the same negotiations, but their openings speeches underlined the wide gap between their positions.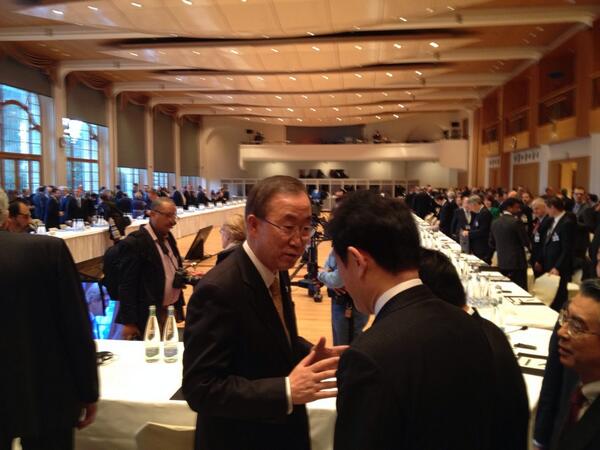 Read: 'Only Syrians can withdraw legitimacy of Assad'
Syria peace talks to go ahead without Iran
The UN Secretary General is "urgently considering his options" following the "disappointing conduct of some participants" in forthcoming peace talks on Syria, the Associated Press reports.
Read: Syrian opposition to quit peace talks over Iran invite
The report cites Ban Ki-Moon's spokesman as saying that he is "dismayed" after some participants threatened to pull out of the talks in protest at Iran's invitation.
The spokesman is cited as saying that the "disappointing public statement" made by an Iranian minister earlier today "fell short by some measure of what the Secretary General expected to hear".
Load more updates
Back to top