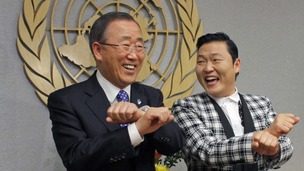 United Nations Secretary General met PSY to discuss working with the global superstar to end global warming - and dancing.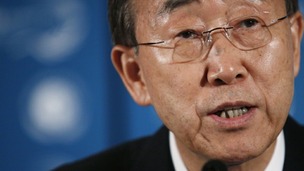 Seven UN peacekeepers have come under attack and been killed in Ivory Coast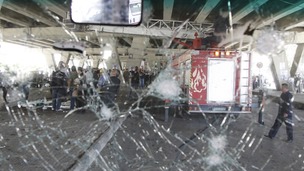 Suicide bombing may be common in neighbouring Iraq. It hasn't been in Syria. Until now.
Live updates
Syria peace talks to go ahead without Iran
UN Secretary General Ban Ki-Moon has said that "intensive and urgent" discussions are underway ahead of a major round of Syria peace talks on Wednesday.
Earlier, Iran's foreign minister Hosein Amirabdollahian is cited as saying that he would not accept any preconditions to take part in the 'Geneva 2' summit in Switzerland.
The ISNA news agency cited him is saying that it could not accept plans for a political transition in Syria as discussed at talks in 2012.
Syria peace talks to go ahead without Iran
UN secretary-general Ban Ki-moon has invited Iran to day one of the Syria peace talks in Montreux, Switzerland, Reuters reported.
Advertisement
Chemical weapons have been used in the Syrian conflict, according to the final report by UN chemical weapons inspectors, which was presented to UN Secretary-General Ban Ki-moon yesterday.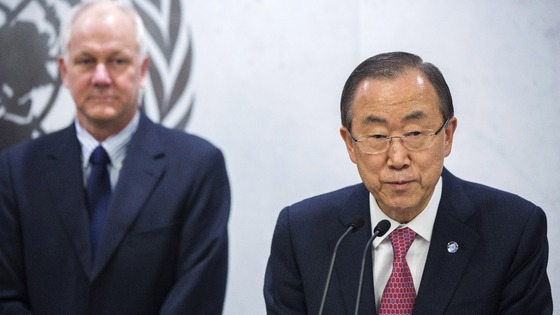 According to the report, the weapons were used in a widely publicised attack in the Ghouta area of Damascus on August 21 and probably in four other locations - Khan al Assal, Jobar, Saraqeb and Ashrafiah Sahnaya - between March and late August.
The UN chief said: "The use of chemical weapons is a grave violation of international law, an affront to our shared humanity. We need to remain vigilant to ensure that these awful weapons are eliminated, not only in Syria, but everywhere."
The report did not determine whether the government or opposition were responsible for the alleged attacks. It will now be sent to members of the UN Security Council.
Obama leads tributes to Mandela at memorial service
Ban Ki-Moon continues: "Mandela showed us the way with a heart larger than this stadium and an infectious smile".
"His long walk [is] complete," he adds.
Obama leads tributes to Mandela at memorial service
UN Secretary General Ban Ki-Moon says that tens of thousands of people are gathered in "celebration of a mighty life".
He adds: "I hope we will be able to see the rainbow soon through the rain of sadness.
"South Africa has lost a hero. We have lost a father."
Syria 'to comply' with resolution
UN Secretary General Ban Ki-Moon has said that Syria's president Bashar al-Assad "has committed many crimes against humanity".
He added that he expects a report by UN weapons inspectors to confirm that chemical weapons were used in Syria.
Read: UN chief: Security Council suffering from 'embarrassing paralysis'
Advertisement
Russia seizes Kerry Syria slip
The Secretary-General has accused the Security Council of suffering from an "embarrassing paralysis" on Syria and called on the international community to overcome the deadlock.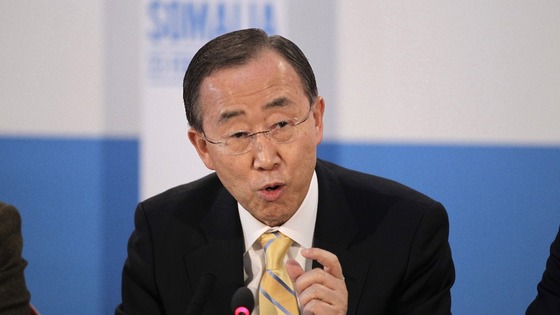 Ban Ki-Moon says he is considering asking the UN Security Council to demand Syria immediately transfer chemical weapons to safe sites where they can be destroyed.
Obama: World credibility on line
UN Secretary-General Ban Ki-moon has appeared to question the legality of US plans for military action in Syria saying that the use of force is only legal in self-defence or with Security Council backing.
He also added that if the UN inspectors confirm the use of chemical weapons in Syria, the Security Council should overcome its differences and take action.
"If confirmed, any use of chemical weapons by anyone under any circumstances will be a serious violation of international law and outrageous war crime," he told reporters. "Any perpetrators must be brought to justice. There should be no impunity."
Read more - UN chief: 'US attack could unleash more turmoil'
Obama: World credibility on line
Ban Ki-moon has said that an attack by the US to punish alleged Syria chemical weapons use could unleash more turmoil in the region.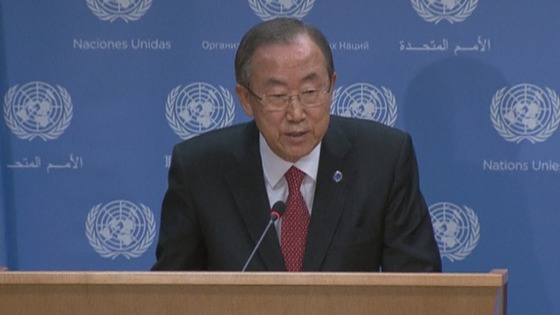 Samples taken by UN weapons inspectors from the site of an alleged chemical attack in Syria have been sent to laboratories for testing and will arrive "within hours," a UN spokesperson has said.
Since the return of the Mission last Saturday, the UN team worked around the clock to finalise the preparations of the samples in view of their shipment to the designated laboratories.

The samples were shipped this afternoon from The Hague and will reach their destination within hours.

The designated laboratories are prepared to begin the analyses immediately after receipt of samples.
– un spokesperson

Secretary General Ban Ki-Moon has held talks with the chief inspector, Dr. Ake Sellström, about how the tests can be sped up and will brief members of the Security Council on Tuesday.
Load more updates
Back to top