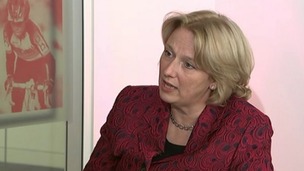 Which? has called for the banks, like the energy companies, to be subjected to a full, independent investigation.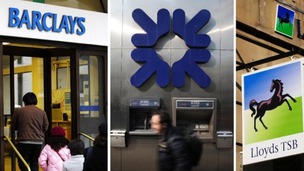 A consumer campaigner tells ITV News there needs to be an immediate competition investigation into the way banks run personal accounts.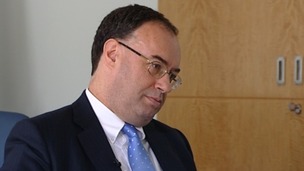 Andrew Bailey, deputy governor of the Bank of England, who is in charge of regulating banks, has warned he will take more action on bonuses.
Live updates
New Bank of England warning over bankers' bonuses
Deputy governor of the Bank of England Andrew Bailey has told ITV News that the three-year deferral of bankers' bonuses should be increased but played down suggestions of a decade-long delay.
The Parliamentary Commission on Banking Standards previously suggested up to a 10-year bonus delay but Mr Bailey suggested the time limit implemented should "probably be somewhere in between" three years and a decade.
He told ITV News Economics Editor Richard Edgar: "The reason deferral matters, to coin a phrase, is that it creates skin in the game.
"The skin in the game is that the deferred but unpaid money can be taken back and a lot more of that taking back goes on now than took place in the past, so when problems subsequently emerge which cause costs to banks and their customers that deferred remuneration can be hit and it is.
"But I would like to see deferral increased."
Read: Deputy BoE governor warns of more action on bankers' bonuses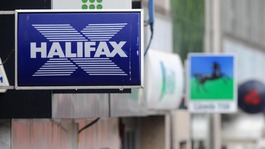 Bank customers use their mobile numbers to control their current accounts as a new payment system is set to be made available.
Read the full story
Advertisement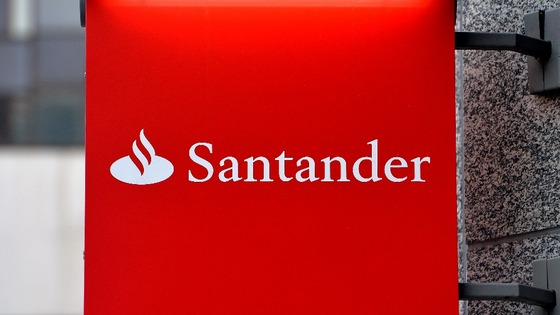 High street lender Santander has been fined £12.4 million after the City watchdog uncovered "serious failings" in investment advice provided by the bank.
The Financial Conduct Authority (FCA) said Santander's advice was flawed after it found staff were not being trained properly and failed to get to grips with customers' personal circumstances and the level of risk they were prepared to take.
The bank also failed to ensure information was clear and did not make regular ongoing checks that investments were still suitable.
Santander said it has since closed its old bancassurance businesses and overhauled branch-based investment advice.
It will contact affected customers and compensate those left out of pocket, but the FCA said redress was likely to be minimal given that investment returns have been boosted by rising stock markets in recent years.
Government reduces stake in Lloyds to 25%
As the government confirmed it has sold more of its stake in Lloyds Bank, ITV News Business Editor Joel Hills looks at what that means for the tax payer and the company:
UKFI says overnight it raised £4.2 billion by selling more of the taxpayer's stake in Lloyds. Got 75.5p/share, market close yesterday 79p.
Our stake in Lloyds has fallen to 24.9% - in the City when a company owns 25% of another company it is deemed a controlling shareholder.
Read more: Government looks to reduce taxpayer stake in Lloyds
UKFI is a company with HM Treasury as its sole shareholder which is mandated to manage the Treasury's shareholdings.
Government reduces stake in Lloyds to 25%
Government has sold 7.8% of shares in Lloyds Banking Group, at 75.5p per share.
Govt stake in Lloyds now less than 25%. Part of our long term economic plan to deliver economic security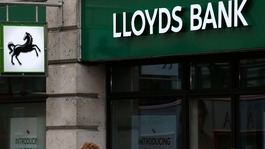 The Government is looking to reduce the overall size of the taxpayer stake in Lloyds and simultaneously shift more than five billion shares.
Read the full story
Advertisement
Government reduces stake in Lloyds to 25%
The government is planning to sell more of its stake in Lloyds Bank, ITV News Business Editor Joel Hills reports.
Another slice of our stake in Lloyds to be sold overnight. UKFI hopes to raise £4.2 billion + reduce taxpayer holding from 32.7% to 25%
Co-op Bank boss 'to get £3.6m pay deal despite record losses'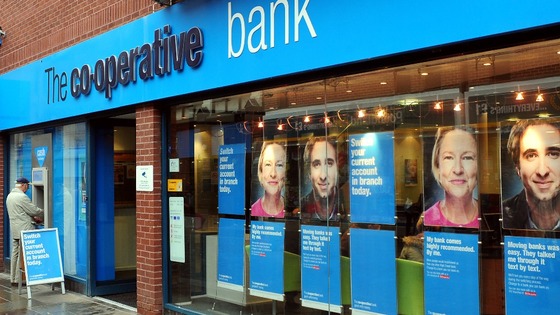 The Co-operative is to hand a £3.6 million pay deal to its chief executive, according to reports - despite facing a £2 billion loss after the biggest crisis in its history.
According to the Observer, Euan Sutherland will receive a base salary of £1.5 million this year, plus a £1.5 million retention payment. He joined the company in May last year, having been chief operating officer of B&Q owner Kingfisher.
The mutual argues that Mr Sutherland's proposed remuneration package will be in line with comparable firms and reflects the scale of the task he faces, the paper says.
But the pay award would come at a time when the group is facing large-scale job cuts after a disastrous year in which its banking arm needed rescuing due to a £1.5 billion hole in its balance sheet.
Lloyds and Barclays warn of risk of Scottish independence
There's a picture emerging of a nervousness across the finance sector north of the border, after Lloyds and Barclays warned that a vote for Scottish independence may carry risks and costs for them.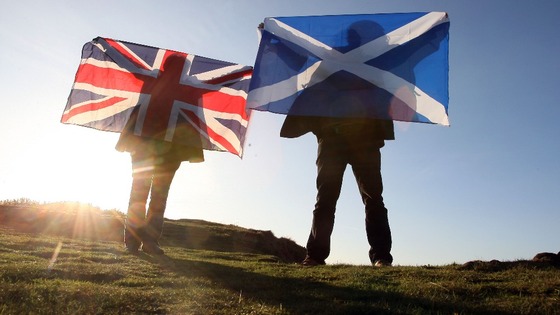 There was even talk emerging today of Lloyds and RBS having to move their headquarters south in the event of independence.
That's because it seems there is an old European diktat that says a finance house must be headquartered where most of its customers live - in both those cases, that would be in England.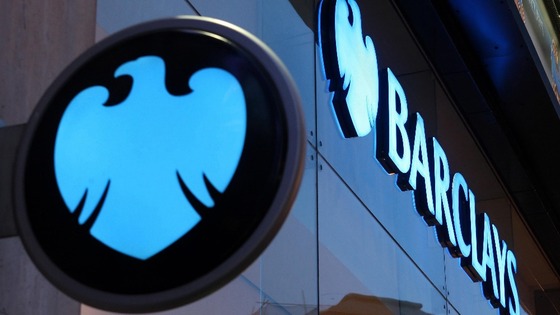 So that would be bad news potentially for jobs in Scotland, and bad news certainly for the prestige of Edinburgh as a major finance hub.
However, George Osborne has warned in the past of a bloated finance sector that Scotland couldn't support in the event of a financial crisis.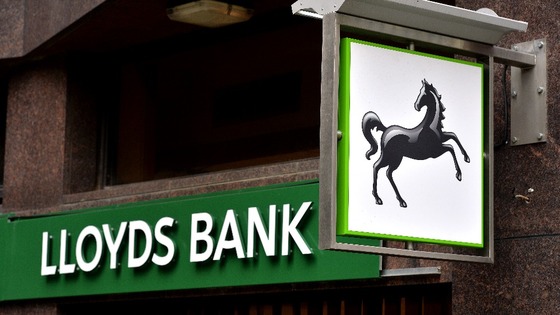 But if their headquarters weren't in Scotland, it wouldn't be their problem - it would be England's.
So as ever on this topic, there's more than one way to look at any of the issues that emerge.
Read: Lloyds and Barclays warn of risk of Scottish independence
Lloyds and Barclays warn of risk of Scottish independence
Barclays bank has warned that the upcoming vote on Scottish independence could "affect the group's risk profile" by potentially destabilising financial markets.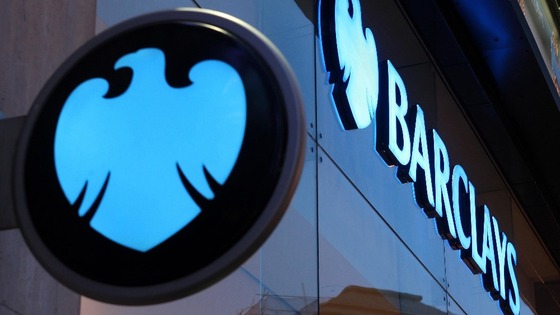 Barclays' warning follows concerns expressed by several other financial institutions about the effect of the independence vote, including Lloyds Banking Group, RBS and Standard Life.
Barclays said: "The referenda on Scottish independence in September 2014 and on UK membership of the European Union (expected before 2017) may affect the Group's risk profile through introducing potentially significant new uncertainties and instability in financial markets."
Barclays said the vote could bring uncertainty "both ahead of the respective dates for these referenda and, depending on the outcomes, after the event".
Load more updates
Back to top