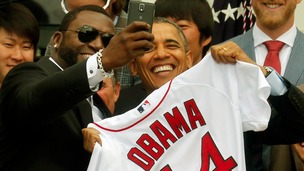 Baseball star David 'Big Papi' Ortiz met President Obama today and, naturally, asked for a selfie.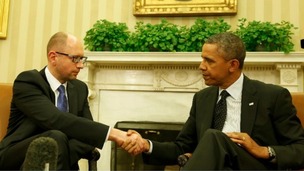 Barack Obama warned Russia that the West will be forced to apply a cost to Moscow if it fails to change course in its dispute with Ukraine.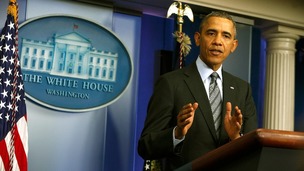 The Cold War has returned with a vengeance, judging by the mood in Washington with talk of extensive sanctions against Russia.
Live updates
Obama strategist Axelrod joins Labour's election campaign
Although there are significant differences between the US and British electoral systems, Ed Miliband's decision to take on one of Barack Obama's key strategists, David Axelrod, can hardly hurt the Labour leader's chances.
ITV News Political Correspondent *Romilly Weeks *reports.
Read: Obama strategist Axelrod joins Labour's election campaign
Obama strategist Axelrod joins Labour's election campaign
David Axelrod, one of US President Barack Obama's top strategists, has been warmly welcomed by Labour after joining their election team, however that did not stop the party's website from misspelling his name.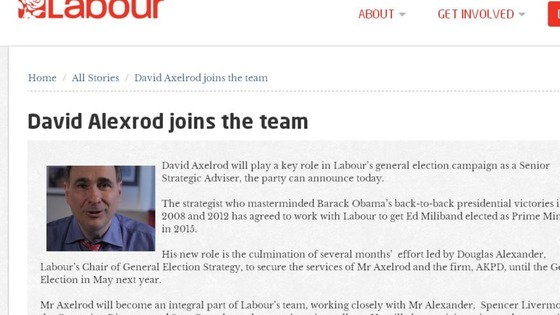 The news release spelled his name 'David Alexrod' but the website has now corrected the error.
Advertisement
Obama strategist Axelrod joins Labour's election campaign
President Obama strategist David Axelrod has tweeted he is proud to be working with Ed Miliband.
Obama strategist Axelrod joins Labour's election campaign
Labour leader Ed Miliband has welcomed the news US presidential strategist David Axelrod is to join the party's election campaign.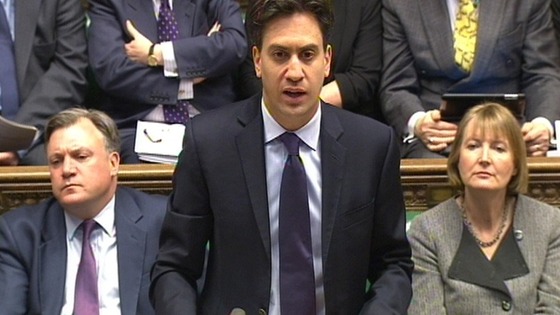 He said: "It's excellent news that David has agreed to help One Nation Labour win the next election and build our campaign to change Britain so hard-working people are better off.
"He will be a huge asset to our campaign as we work to show the British people how we can change our country for the better."
Obama strategist Axelrod joins Labour's election campaign
One of US President Barack Obama's top campaign strategists has been recruited by Labour to play a key role in Ed Miliband's bid for Downing Street in next year's general election.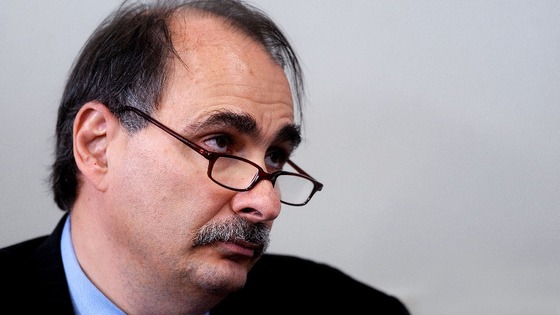 David Axelrod, who is credited with masterminding Mr Obama's presidential victories in 2008 and 2012, will join Labour's general election campaign team as a senior strategic adviser, the party announced.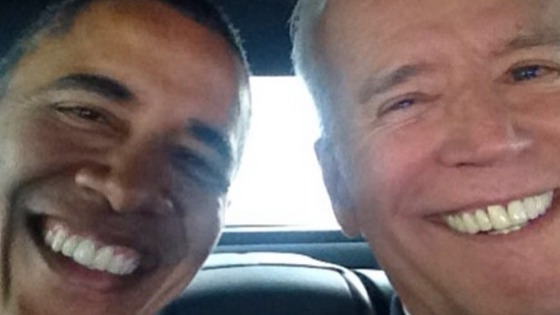 Joe Biden has joined in with the selfie craze with none other than Barack Obama.
The US Vice President posted the photograph - taken in the back of the presidential limousine- on Instagram with the message: "Found a friend to join my first selfie on Instagram, Thanks for following and stay tuned. VP."
Advertisement
'Man charged' after security alert at Boston Marathon vigil
President Barack Obama has paid tribute to the people of Boston one year on from the marathon bombings, recognising the "incredible courage and leadership of so many Bostonians in the wake of unspeakable tragedy."
Obama said: "We also know that the most vivid images from that day were not of smoke and chaos, but of compassion, kindest and strength: A man in a cowboy hat helping a wounded stranger out of harm's way; runners embracing loved ones, and each other; an EMT carrying a spectator to safety.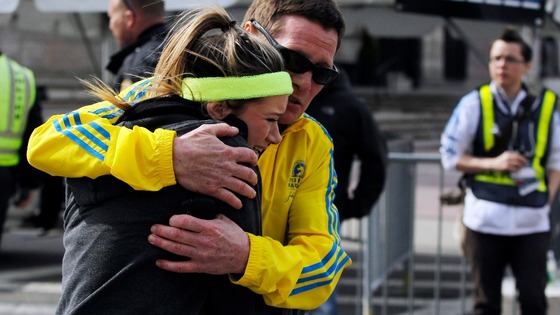 "We offer our deepest gratitude to the courageous firefighters, police officers, medical professionals, runners and spectators who, in an instant, displayed the spirit Boston was built on - perserverance, freedom and love.
"One year later, we also stand in awe of the men and women who continue to inspire us - learning to stand, walk, dance and run again."
Read: Washington Correspondent Robert Moore's blog on the survivors of the bomb attacks
'Slaviansk shooting' raises tensions in Ukraine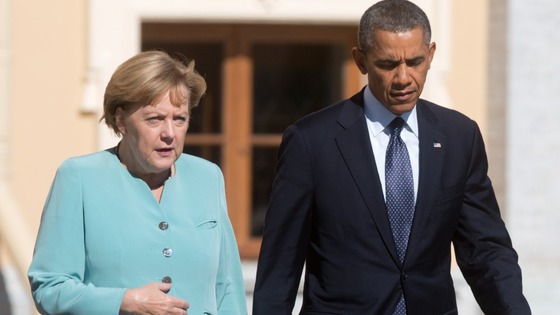 President Obama spoke by telephone with German Chancellor Angela Merkel to discuss the ongoing situation in Ukraine, White House spokesman Jay Carney told reporters.
Carney said the call, which happened while Obama was traveling on Air Force One from Austin, Texas, was "just to check in on the situation." He said more details would be provided later on Thursday.
A federal judge has dismissed a lawsuit filed against the US government by the families of three American citizens killed in US drone strikes in Yemen in 2011.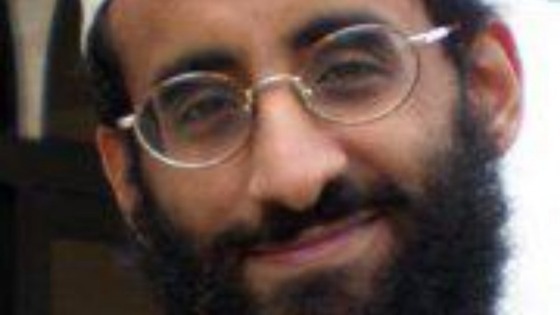 The families of the three, including New Mexico-born militant cleric Anwar al-Awlaki, sued over their deaths, arguing that the killings were illegal.
Judge Rosemary Collyer of the US District Court in Washington threw out the case, but said it raised serious constitutional issues.
"The question presented is whether federal officials can be held personally liable for their roles in drone strikes abroad that target and kill US citizens," Collyer said. "The question raises fundamental issues regarding constitutional principles, and it is not easy to answer."
Read: Obama's 'commited to transparency' over drone strikes
A lawyer with The American Civil Liberties Union called the decision "deeply troubling."
Nasser al-Awlaki, father of Anwar al-Awlaki, said in a statement he was disappointed in the American justice system and "like any parent or grandparent would, I want answers from the government when it decides to take life, but all I have got so far is secrecy and a refusal even to explain."
Soldier said the 'devil' took him weeks before US rampage
President Obama says he is "heartbroken" that another shooting has happened at Fort Hood and promises to get to the bottom of what happened there.
"Any shooting is troubling. Obviously this reopens the pain of what happened at Fort Hood five years ago," Mr Obama told reporters.
Load more updates
Back to top