Rhetoric during the 2016 US election campaign has been "uglier" than in years past, Barack Obama has said.
Speaking at a Washington gala for the Congressional Hispanic Caucus Institute, the US president said talk around hot-button social and political issues such as immigration and gun reform has "cut deeper", and has been been "a little more personal, meaner".
He said: "Folks are betting that if they can drive us far enough apart and if they can put down enough of us because of where we come from or what we look like, or what religion we practice, then that may pay of at the polls."
In an attack on Donald Trump, Mr Obama said the US needed to push back against "bluster, falsehoods, and promises of higher walls".
He also called for meaningful immigration reform, tackling gun violence and helping more students finish university.
Philippine leader President Duterte, says he regrets his comments about President Obama being a "son of a bitch".
Read the full story ›
Advertisement
The Republican presidential nominee accused the Obama administration of paying Iran money to secure the release of US prisoners.
Read the full story ›
It is the single largest transfer of Guantanamo detainees during Barack Obama's presidency.
Read the full story ›
Donald Trump has accused US President Barack Obama of founding so-called Islamic State.
Read the full story ›
In his strongest anti-Trump comments to date, Barack Obama said the Republican nominee is "woefully unprepared" for the White House.
Read the full story ›
Advertisement
Hillary Clinton has tweeted that Barack Obama is "ready to pass the baton" of the leadership of the United States over to her.
The Democratic nominee for president was given a rousing endorsement by the current president last night at the Democratic National Convention in Philadelphia.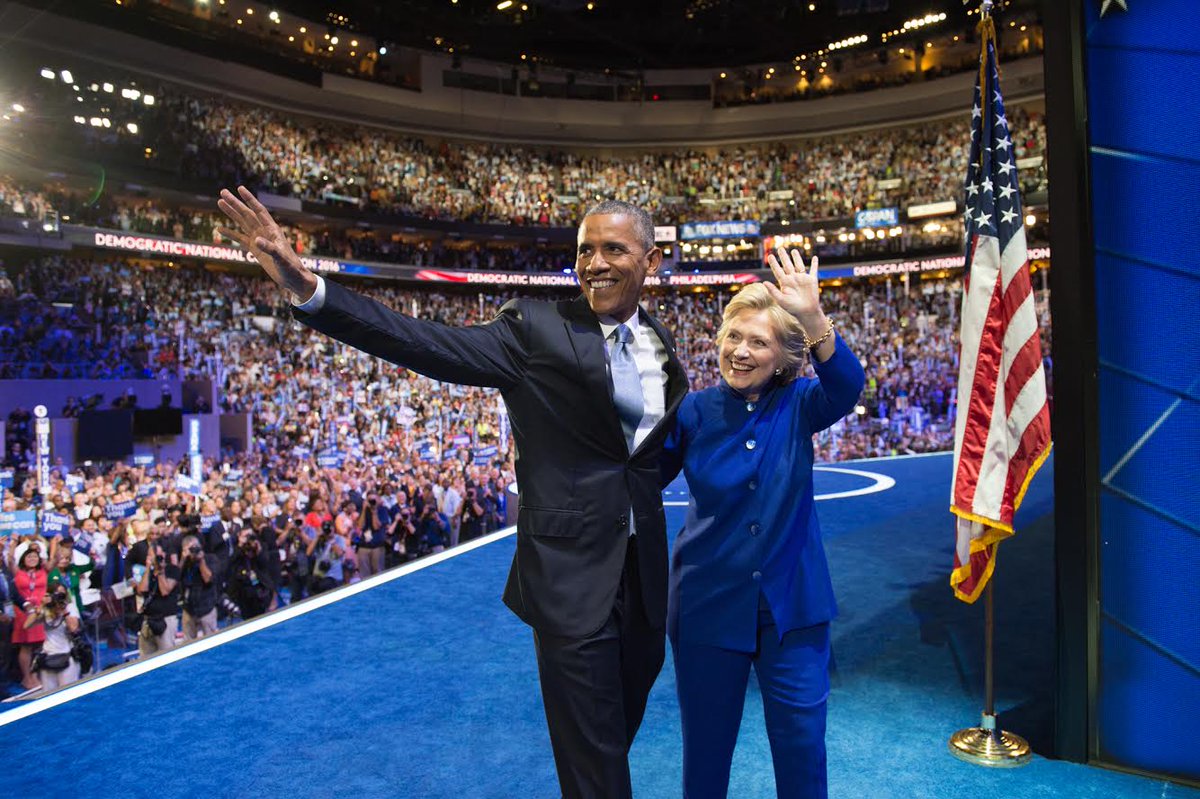 She tweeted this picture of the two of them waving to crowds.
President Obama was at his best, as he used his oratorical skills to cajole Americans to back the "most qualified" Hillary Clinton.
Read the full story ›
In a searingly emotive address, the president cast Hillary Clinton as the most qualified candidate to unify America as next US president.
Read the full story ›
Barack Obama's legacy will be partly defined by who follows him as US president, according to ITV News' Washington correspondent Robert Moore.
Mr Obama will be campaigning for Hillary Clinton all over the country in the run-up to the election in November, as Robert Moore reports from the Democratic National Convention in Philadelphia.
Load more updates