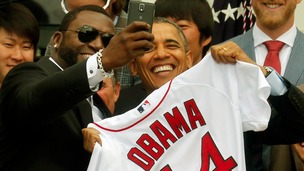 Baseball star David 'Big Papi' Ortiz met President Obama today and, naturally, asked for a selfie.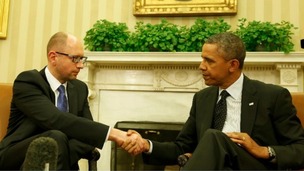 Barack Obama warned Russia that the West will be forced to apply a cost to Moscow if it fails to change course in its dispute with Ukraine.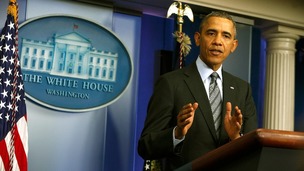 The Cold War has returned with a vengeance, judging by the mood in Washington with talk of extensive sanctions against Russia.
Live updates
Barack Obama has met with the Pope at the Vatican for the first time.
The President met Pope Francis to discuss a number of issues affecting the world and the USA.
Diplomatic Correspondent John Ray's reports contains flash photography:
US President Barack Obama has met Pope Francis for the first time today as he visited the pontiff in Rome.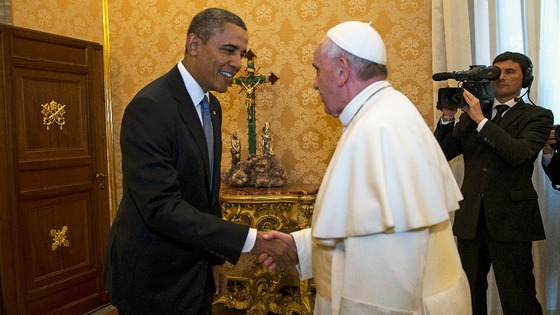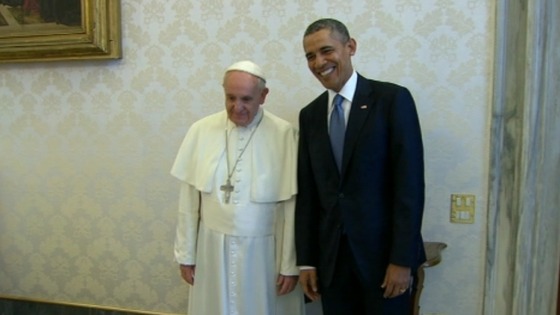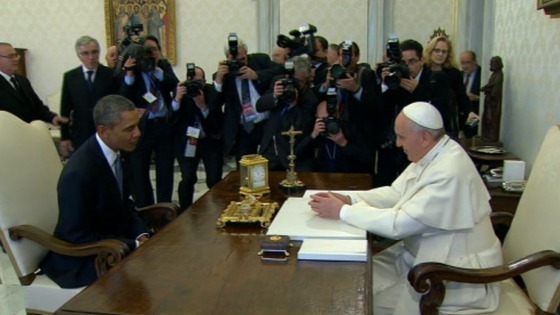 Read: Pope says Mafia will 'end up in hell' if they do not repent
Advertisement
Lavrov calls for 'de-escalation of rhetoric' over Ukraine
President Barack Obama said at the EU-US summit in Brussels that if anyone in Russian leadership thought they could drive a wedge between the EU and the United States, "they clearly miscalculated."
More: Obama stands fast: 'This is not another Cold War'
ITV News International Affairs Editor Rageh Omaar reports:
Read more: Russia 'faces further isolation if it enters eastern Ukraine'
Lavrov calls for 'de-escalation of rhetoric' over Ukraine
US President Barack Obama has stated that Russia will not be pushed out of Ukraine's Crimea region by military means.
He said that "if the West stays united, Russians will realise they cannot achieve security through brute force."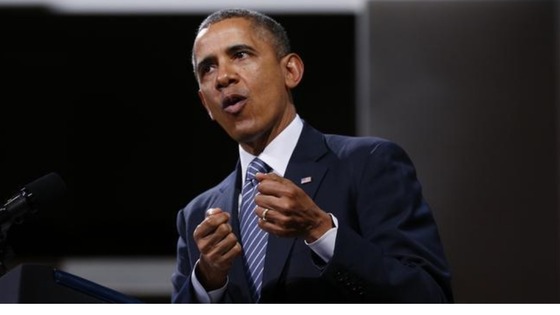 Obama said that if Russia stays on the current course then Russian isolation "will deepen."
He also stated that the Ukraine crisis "is not another cold war we are entering into."
Lavrov calls for 'de-escalation of rhetoric' over Ukraine
President Obama has said that the US and Europe are looking closely at possible Russian sanctions aimed at the energy sector.
Belgian police said they have found a suspect package on a bus in Brussels on the day of President Barack Obama's visit and are awaiting a bomb squad, according to Reuters.
Advertisement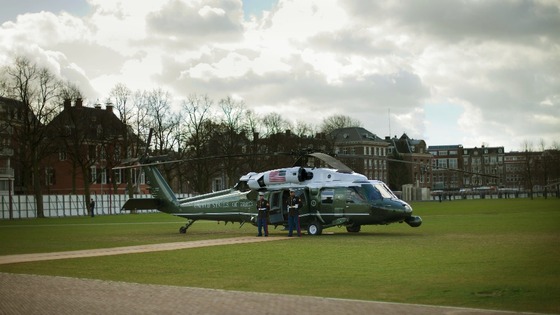 The US Secret Service has sent three of its agents home from Amsterdam shortly before president Barack Obama was due to arrive there, according to US media reports.
One agent was found drunk and passed out in the hallway of a hotel, the Washington Post reported.
The report added that the agents were on the Counter Assault Team, which defends the president if he comes under attack.
Secret Service spokesman Ed Donovan said the three were placed on administrative leave for "disciplinary reasons" but that Obama's security had not been compromised.
Washington mudslide death toll rises to 24
President Obama has asked Americans to send their thoughts and prayers to Washington state, as search operations continue following a mudslide.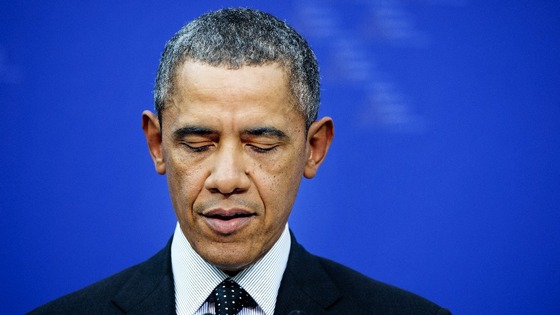 Mr Obama has also declared a state emergency, ordering aid for the community and national agencies to co-ordinate relief efforts.
"We hope for the best, but we recognise this is a tough situation," he added.
Read more: 14 dead, 176 missing after Washington state mudslide
Washington mudslide death toll rises to 24
President Obama has declared an emergency in the state of Washington following a mudslide that has killed at least 18 people and left many more missing.
A statement read:
Today, the President declared an emergency in the State of Washington and ordered federal aid to supplement state and local response efforts due to the emergency conditions resulting from flooding and mudslides beginning on March 22, 2014, and continuing.
The President's action authorizes the Department of Homeland Security, Federal Emergency Management Agency (FEMA), to coordinate all disaster relief efforts which have the purpose of alleviating the hardship and suffering caused by the emergency on the local population, and to provide appropriate assistance for required emergency measures, authorized under Title V of the Stafford Act, to save lives and to protect property and public health and safety, and to lessen or avert the threat of a catastrophe in Snohomish County.
– The White House
Lavrov calls for 'de-escalation of rhetoric' over Ukraine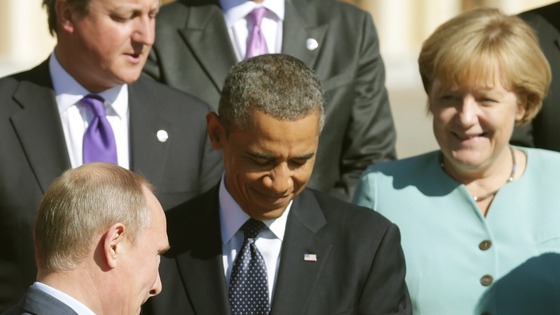 Leaders of the G7 nations are to hold talks on the sidelines of a nuclear security summit in The Hague on Monday to consider their response to Russia annexing Crimea, amid doubts that sanctions can constrain President Vladimir Putin.
Since the emergency 1-hour meeting was announced last Tuesday, Putin has signed laws completing Russia's annexation of the peninsula on the Black Sea and his troops seized a Ukrainian airbase there.
Load more updates
Back to top