US President Barack Obama has congratulated David Cameron on his "impressive" election victory.
I congratulate Prime Minister Cameron on his impressive electoral victory. The special and essential relationship between the United States and the United Kingdom is rooted in deep and abiding shared interests and values.

I have enjoyed working closely with Prime Minister Cameron on a range of shared interests these last several years, and I look forward to continuing to strengthen the bonds between our countries, as we work together on behalf of global peace, security and prosperity.
– President Barack Obama
Hillary Clinton is beginning a tour of the United States as her bid to become President starts in earnest.
The former Secretary of State will be attending her first events in Iowa this week, after launching her campaign yesterday.
She tweeted from a stop in Pennsylvania: "Met a great family when we stopped this afternoon. Many more to come."
Road trip! Loaded the van & set off for IA. Met a great family when we stopped this afternoon. Many more to come. -H http://t.co/5Va7zeR8RP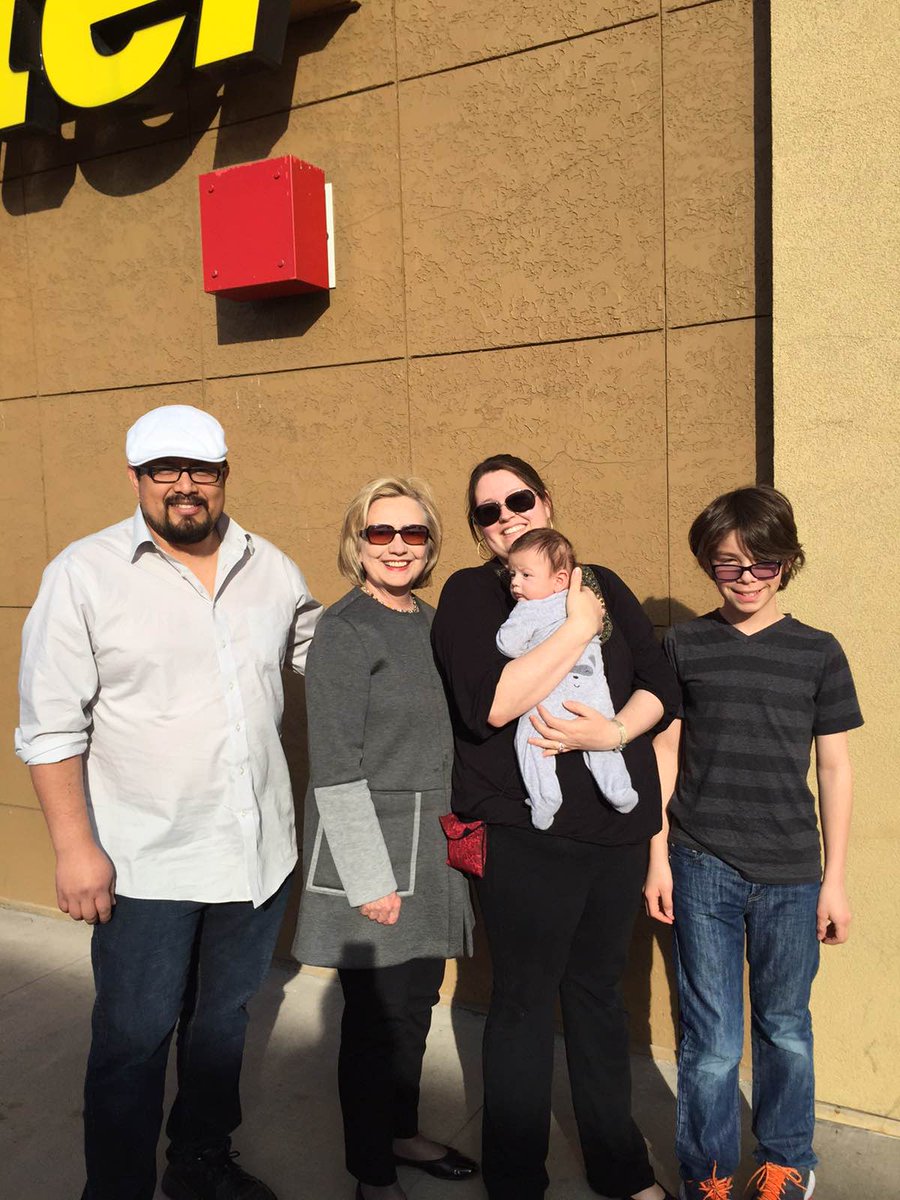 Advertisement
The former first lady Hillary Clinton has officially declared she wants to become the next US President.
In a video message she announced her intention to run for the Democratic nomination in 2016, telling Americans she wants to be 'their champion.' Mrs Clinton lost out to Barack Obama who won the nomination in 2008 and he's now endorsed her candidacy.
ITV News Washington Correspondent Robert Moore reports:
Former US secretary of state Hillary Clinton has announced her decision to run as a candidate in the 2016 presidential race.
On her official website, Ms Clinton says that she wants to be the "champion" of the American people.
Hillary Clinton would be an "excellent president," US President Barack Obama said on Saturday, one day before his former secretary of state is expected to announce her campaign for the White House in 2016.
"She was a formidable candidate in 2008, she was a great supporter of mine in the general election, she was an outstanding secretary of state, she is my friend. I think she would be an excellent president," Obama said during a news conference at the Americas summit in Panama City.
President Barack Obama and Cuban President Raul Castro shook hands on Friday at a summit in Panama, a symbolically charged gesture as the pair seek to restore ties between two Cold War foes.
"At the Summit of the Americas this evening, President Obama and President Castro greeted each other and shook hands," said Bernadette Meehan, National Security Council Spokesperson.
A White House official said however the pair did not have a substantive conversation. The two are expected to meet on Saturday.
Advertisement
US President Barack Obama has already spoken with Cuban President Raul Castro ahead of their symbolic meeting in Panama.
A Cuban official confirmed the two leaders shared a phone call on Wednesday as the countries work to mend once bitter Cold War relations.
Mr Obama and Mr Castro, who have only previously met briefly and informally, will share the same stage with other leaders at a regional summit in Panama later today.
It is the first time a US president has held a formal meeting with a Cuban leader since Mr Castro's older brother Fidel Castro toppled US-backed dictator Fulgencio Batista in a 1959 revolution.
Hillary Clinton is due to announce her intention to seek nomination to run for president for the Democrats on Sunday.
The former US Secretary of State is expected to make the announcement through video and social media, a party official said today.
Following the announcement, she will travel to the key voting states of Iowa and New Hampshire, the source, who is close to Clinton, said.
"She's expected to make her intention to run known on Sunday," the source said.
President Barack Obama told Benjamin Netanyahu the US would "reassess" its policy options after the Israeli prime minister took a position against Palestinian statehood during the election campaign, a White House official said.
Obama called Netanyahu to congratulate him on his election win and used the opportunity to reaffirm US commitment to a two-state solution to the Middle East conflict.
But he also delivered another message, saying the US will need to "reassess" its options following Netanyahu's comments on the two state solution, the official said.
The US president also revealed his job means he cannot drive, has not cooked 'for a while' and the dentist comes to him.
Read the full story ›
Load more updates