President Obama with US Attorney General on Monday to finalise a series of new measures to address gun violence.
Read the full story ›
US and coalition forces are "hitting Isil harder than ever", President Barack Obama has said.
Mr Obama said nearly 9,000 strikes had been carried out against so-called Islamic State in Iraq and Syria, with more bombs dropped in the past month than any other.
In a briefing at the Pentagon, he said the terror group's leaders were being taken out "one by one" and warned those still out there: "You are next."
The President said IS had not conducted a successful major ground operation in Syria or Iraq since the summer and it had lost about 40% of the populated areas it once controlled in Iraq.
"As we squeeze its heart, we'll make it harder for Isil to pump its terror and propaganda to the rest of the world," said Mr Obama.
He also revealed US defence secretary Ashton Carter is to travel to the Middle East to secure more military contributions to the fight.
Advertisement
President says "freedom is more powerful than fear" as he vows to destroy the terrorist group
Read the full story ›
People across the globe have posed their questions for President Obama as he takes part in the UN Climate Conference in Paris.
Read the full story ›
US President Barack Obama and Russia's President Vladimir Putin talked to each other for more than 30 minutes in an informal meeting at the G20 summit in Turkey.
Svetlana Lukash, the Kremlin Sherpa to the G20, tweeted that the two had been talking during a break of the summit that is being held in Antalya.
She did not disclose any details about what the two discussed, but did post a photo of Obama and Putin sitting near to each other.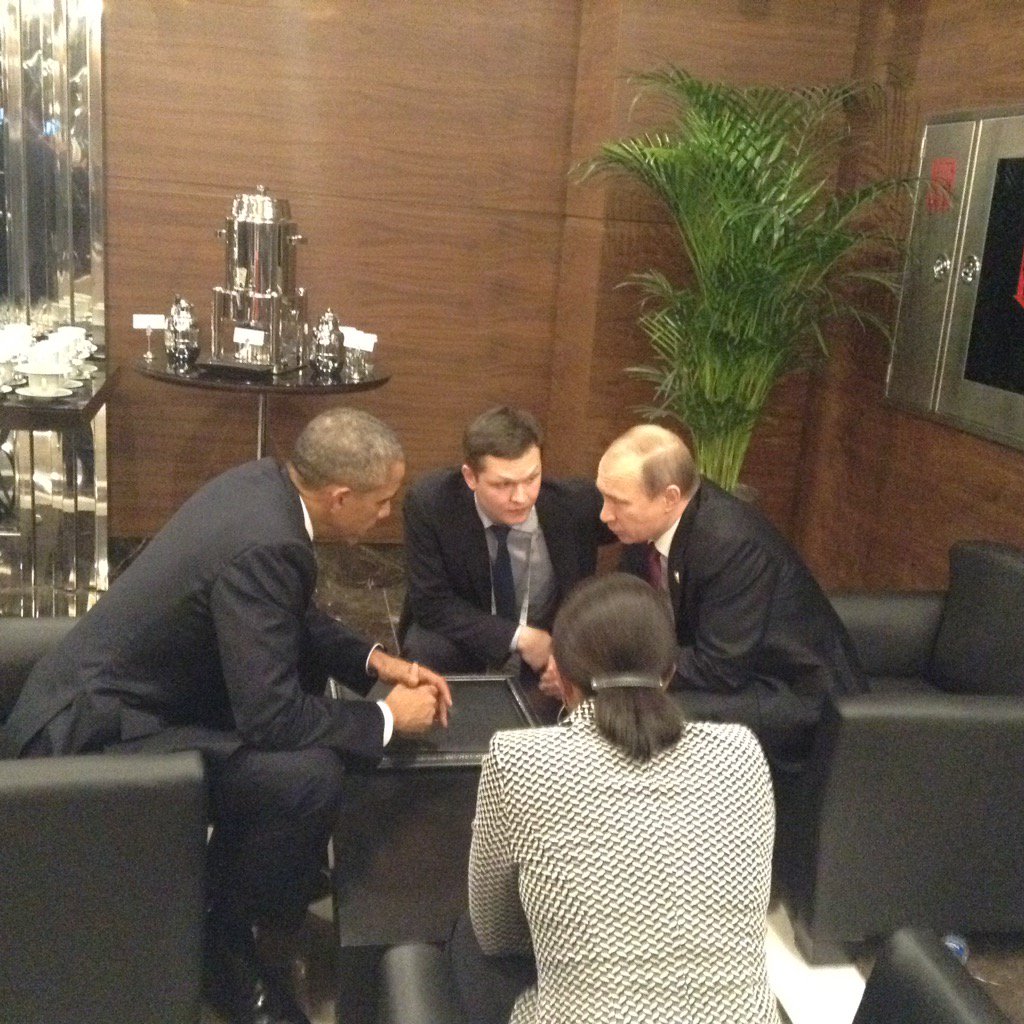 US President Barack Obama has opened an official Facebook account, launching it with a video discussing climate change.
Read the full story ›
Advertisement
President Obama has reversed plans to bring home the vast majority of US troops in Afghanistan at the end of 2016, with more than half of the current deployment of 9,800 troops set to remain in the country, NBC News has reported.
Mr Obama had originally hoped to leave 1,000 troops to solely protect the American embassy in Kabul after declaring the war in Afghanistan to be over.
But after several months of discussions, including with Afghanistan president Ashraf Ghani, Mr Obama has accepted the military and political consensus is to keep a presence of 5,500 troops beyond next year to fight the twin threats from al Qaeda and Islamic State.
Senior White House officials told NBC News the short-lived loss of the city of Kunduz to militants was not the main factor in Mr Obama's decision - which will be officially announced later - but confirmed they were watching Kunduz closely.
The additional troops will be housed at bases in Bagram, Jalalabad, and Kandahar and continue to operate a "limited mission" of counter-terrorism alongside the training of Afghan forces at an additional cost of around $4.6 billion (£3 billion).
The United States Department of Defense will seek to make "condolence payments" to families of victims of a U.S. air strike that hit a Medecins Sans Frontiers hospital in Kunduz, Afghanistan, killing 22 people.
U.S. President Barack Obama had previously rung MSF, International President Joanne Liu to apologize and express his condolences following the incident.
In a statement, Pentagon spoksman Peter Cook said: "The Department of Defense believes it is important to address the consequences of the tragic incident at the Doctors Without Borders hospital in Kunduz, Afghanistan.
"U.S. Forces-Afghanistan has the authority to make condolence payments and payments toward repair of the hospital. USFOR-A will work with those affected to determine appropriate payments. If necessary and appropriate, the administration will seek additional authority from the Congress."
The US president shared three pieces of tongue-in-cheek advice for the popular rap artist, should he choose to enter politics.
Read the full story ›
Media mogul Rupert Murdoch has sparked anger after he suggested Barack Obama was not a "real black president".
Read the full story ›
Load more updates