President Obama now appeals to Republicans to drop further assaults on healthcare law.
Read the full story ›
Obama outwits a heckler when interrupted by a protester shouting about the deportation of gay, lesbian and transgender immigrants.
Read the full story ›
Advertisement
President Obama has told French President Francois Hollande that the US is not spying on his phone calls.
The two leaders spoke by phone earlier after the release of WikiLeaks documents which claimed the National Security Agency had spied on Hollande and his two predecessors, Nicolas Sarkozy and Jacques Chirac.
The White House said Mr Obama had "reiterated that we have abided by the commitment we made to our French counterparts in late 2013 that we are not targeting and will not target the communications of the French president".
Mr Hollande had earlier described the allegations as "unacceptable between allies".
US President Barack Obama has said "standing up to Russia aggression in Ukraine" will be among topics on the agenda at the G7 Summit.
He also listed the global economy, the future of the European Union, trade partnerships, combating extremism, and climate change as areas that will also be discussed.
The Bavarian town where the two-day G7 summit is being held has been preparing for the arrival of US President Barack Obama in a rather traditional manner.
Just hours after joining Twitter President Obama has been involved his first bit of online banter - with former President Bill Clinton.
Read the full story ›
Advertisement
Barack Obama has joined Twitter. The new account had already attracted more than 60,000 followers within 15 minutes of the first tweet.
Read the full story ›
US President Barack Obama has congratulated David Cameron on his "impressive" election victory.
I congratulate Prime Minister Cameron on his impressive electoral victory. The special and essential relationship between the United States and the United Kingdom is rooted in deep and abiding shared interests and values.

I have enjoyed working closely with Prime Minister Cameron on a range of shared interests these last several years, and I look forward to continuing to strengthen the bonds between our countries, as we work together on behalf of global peace, security and prosperity.
– President Barack Obama
Hillary Clinton is beginning a tour of the United States as her bid to become President starts in earnest.
The former Secretary of State will be attending her first events in Iowa this week, after launching her campaign yesterday.
She tweeted from a stop in Pennsylvania: "Met a great family when we stopped this afternoon. Many more to come."
Road trip! Loaded the van & set off for IA. Met a great family when we stopped this afternoon. Many more to come. -H http://t.co/5Va7zeR8RP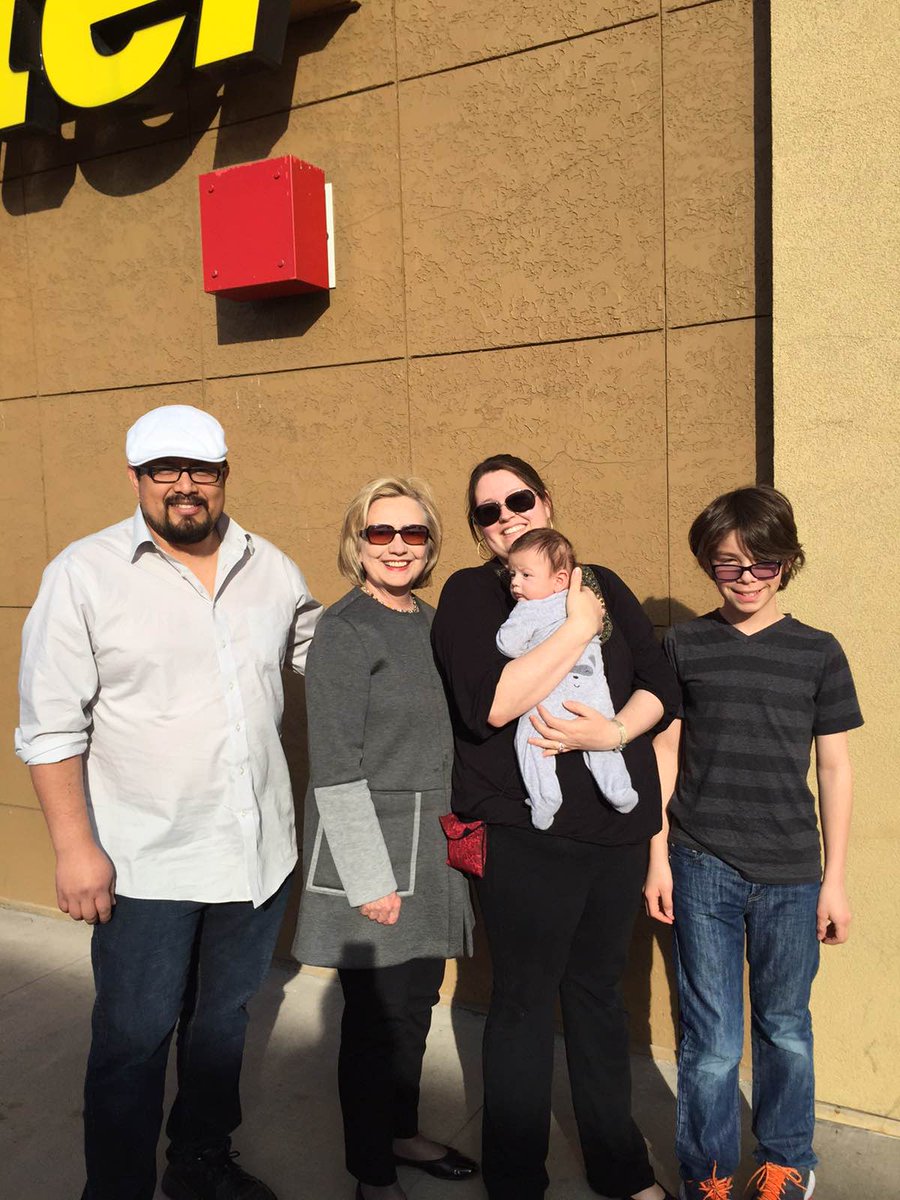 The former first lady Hillary Clinton has officially declared she wants to become the next US President.
In a video message she announced her intention to run for the Democratic nomination in 2016, telling Americans she wants to be 'their champion.' Mrs Clinton lost out to Barack Obama who won the nomination in 2008 and he's now endorsed her candidacy.
ITV News Washington Correspondent Robert Moore reports:
Load more updates