Baketball player Nick Young has told a press conference that a dolphin tried to kill him and take his girlfriend, pop star Iggy Azalea
Read the full story ›
In football a scoreline of 2-0 is nothing to write home about, but when it happens in basketball, it breaks records.
Read the full story ›
Advertisement
The world's first openly homosexual basketball player Jason Collins has announced his retirement from the sport.
Collins, 35, came in April 2013, going on to play for Brooklyn Nets last season, but failing to make their squad this time around.
"I am officially announcing my retirement from the NBA," Collins said in an interview with Sports Illustrated.
"As we speak I'm watching a college basketball game but it's time for me to truly become just a fan and watch from the sidelines.
"My body was talking to me, my body was telling me that it was time. I think as older generations can understand that when you wake up in the morning and it feel likes starting an old car.
"My lower back, my knees, it was one of those things that my body was letting me know as it does with so many other professional athletes."
British Basketball has received a financial boost after Sport England promised an investment of £1.18million over the next three years.
Read the full story ›
US basketball star LeBron James has announced that he will sign for his hometown team the Cleveland Cavaliers ahead of the coming NBA season.
The 29-year-old was a free agent after his contract with Miami Heat ended, sparking intense speculation on where he would sign next.
Police in Arizona arrested fifteen students during a street riot, after the University of Arizona Wildcats lost a basketball final.
Read the full story ›
Advertisement
Police fired teargas and arrested at least 15 people after Arizona Wildcats lost 64-63 in overtime to Wisconsin in the NCAA West Region final in Tucson.
There were no reports of injuries to fans or officers, and those that were arrested were for offenses such as resisting arrest, disorderly conduct and unlawful assembly.
HAPPENING NOW: Police & students clash in Tucson after AZ Wildcats lose in NCAA Tourney. Officers using pepper spray http://t.co/uoeYsyzbd8
Officers in riot gear responded by launching pepper spay in their attempts to break up the crowds, which cleared from the streets by 10pm.
This cop made me jump a little. I looked up and he was there. He didn't even yell surprise http://t.co/7oGlVRefpW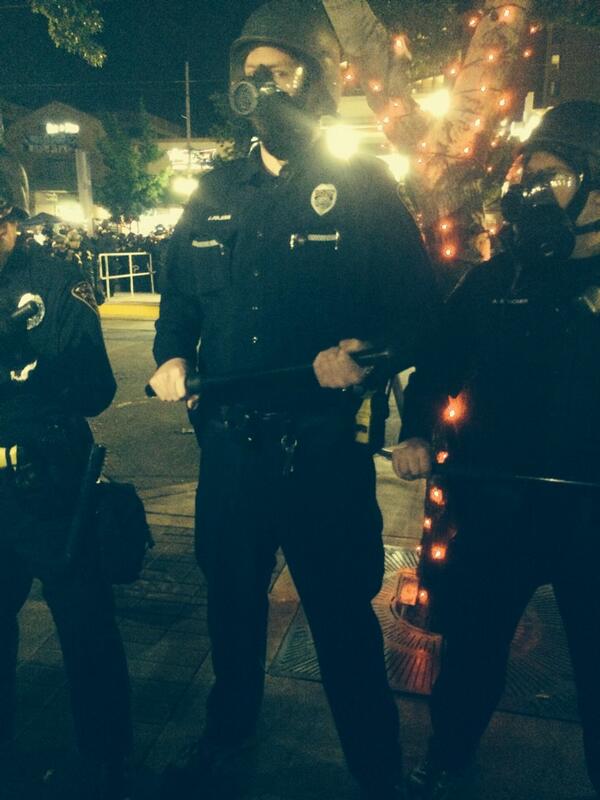 The First Lady has often used unconventional methods to get her message of healthy eating across, and her latest video is no exception.
Read the full story ›
Kobe Bryant has expressed his support for NBA player Jason Collins' decision to come out as gay:
NBA Commissioner David Stern has reacted to the news that Jason Collins has come out as gay, saying in in a statement:
"We have known the Collins family since Jason and Jarron joined the NBA in 2001 and they have been exemplary members of the NBA family.
"Jason has been a widely respected player and teammate throughout his career and we are proud he has assumed the leadership mantle on this very important issue."
Load more updates