Sam Burgess is ready to show what he can do in rugby union following his code switch, after defending his decision to leave league
Read the full story ›
Workers from The Canal and River Trust are supervising the slow process of attaching a 30 metre winch to the narrow boat which became stuck in a lock on a canal near Bath.
The boat capsized over the weekend after being hired by a stag party.
Advertisement
A three-year-old boy died after a new NHS computer system failed to schedule him for a "vital" scan, a coroner has ruled.
Samuel Starr suffered with a congenital heart defect and was due for a scan nine months before an operation, but due to a new computer system at Royal United Hospital in Bath, it was twenty months before he was.
Samuel's parents are now considering legal action following the three-day inquest into his death. ITV News' Medical Editor Lawrence McGinty reports.
A Coroner has recorded a narrative verdict into the death of toddler Samuel Starr, after a computer failure led to the boy's death.
Concluding a three-day inquest at Flax Bourton Coroner's Court in North Somerset,Avon Coroner Maria Voisin said: "Samuel Starr was born with a complex cardiac disease.
"He required surgery and regular check-ups at outpatients to manage his conditions.
"Due to the failure of the hospital outpatients booking system, there was a five month delay in Samuel being seen and receiving treatment.
"Samuel's heart was disadvantaged and he died following urgent surgery."
A three-year-old heart patient died after a new NHS computer system "failed" to schedule him for a vital hospital scan - leading to a delay in his treatment, a coroner has ruled.
Samuel Starr, who was born with a congenital cardiac defect, underwent surgery not long after his birth in 2010 and made a good recovery.
However, medics said he would still need regular tests to check on his progress at Bath's Royal United Hospital.
But a delay came after a new computer system, called Cerner Millennium, was rolled out and Samuel did not have a crucial scan for 20 months after his first major operation.
When he finally had the appointment, doctors found Samuel needed open heart surgery. During the procedure, Samuel suffered a stroke.
Further complications followed and he died in the arms of his devastated parents, Catherine Holley and Paul Starr, a month later.
Avon Coroner Maria Voisin today, recording a narrative conclusion, ruled the booking system meant Samuel was not seen and did not receive treatment.
The MP for Bath said he had taken the "very difficult decision" to step aside "after what will have been 23 wonderful years".
He wrote on Twitter after the announcement was leaked:
Been a pleasure to represent the people of Bath for over 20 years. Important to focus on the next 17 months now
Advertisement
The weir in Bath, Somerset is barely visible under the swollen River Avon today: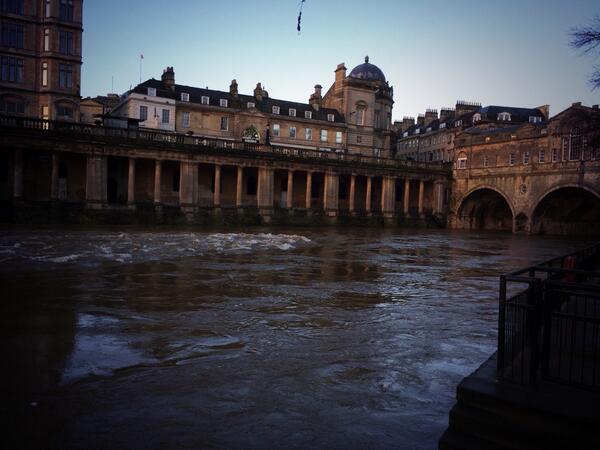 On Tuesday November 19 police arrested a Bath man on suspicion of the murder of Melanie Hall.

The 44-year-old was arrested at his home in the city at around 8.30am and was questioned by detectives a police station in Bristol.

Melanie's parents Steve and Pat Hall were informed.

Police also searched a house in the Roundhill Park area of Twerton as part of the on-going investigation.

The man was released on bail on the evening of November 20.
– Avon and Somerset Police
A man has been arrested on suspicion of the murder of a university graduate whose remains were found near a motorway four years ago.
The 44-year-old was arrested at his home last week as part of the investigation into the death of 25-year-old Melanie Hall.
Miss Hall, who worked at the Royal United Hospital in Bath, vanished after a night out at Cadillacs nightclub in Walcot Street, Bath, in June 1996.
On October 5, 2009, human remains were found by the side of the M5 by a workman who was clearing vegetation on the slip road at junction 14, near Thornbury, south Gloucestershire.
Two days later, the remains were identified as those of Miss Hall, from Wiltshire.
More than 7,000 properties in the Bristol and Bath area have reportedly been left without power as a severe storm battered England and Wales overnight.
Widespread flooding hit southern parts of the country as rain and winds of almost 100mph arrived from the southwest.
Trees have been brought down by high winds, damaging properties and power cables, while a number of roads are impassable due to floodwater.
Load more updates