Live updates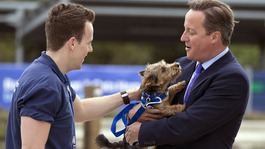 David Cameron hailed volunteers at Battersea Dogs and Cats Home but struggled to hold on to one little dog.
Read the full story
Family break-ups are being blamed for a massive increase in abandoned pets, Battersea Dogs and Cats Home has warned.
The charity said they have seen a 31 per cent increase in the number of dogs being brought in between 2011 and 2012.
Battersea is appealing for more foster homes for dogs to help relieve the pressure.
Carly Whyborn, Volunteer and Foster Manager said:
"Foster homes can provide a sanctuary for some of our neediest animals, but we desperately need more such homes."
Advertisement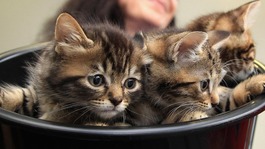 From Pickywickywoowoo to Doobywotsits, Battersea Dogs and Cats Home reveal the nation's top 20 most unusual pet names.
Read the full story
Back to top