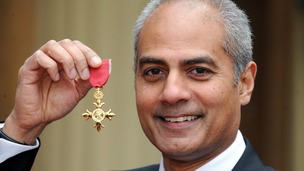 BBC News presenter George Alagiah is undergoing treatment for bowel cancer, the corporation said today.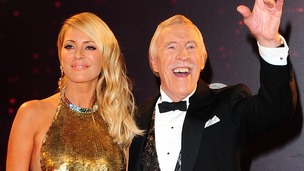 Sir Bruce Forsyth is stepping down as presenter of BBC1 series Strictly Come Dancing after a decade fronting the show, the BBC said today.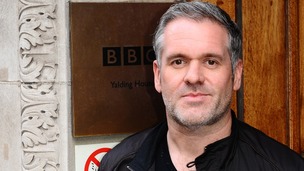 Chris Moyles claimed to be a second-hand car dealer in a bid to save up to £1 million in tax, a tribunal said.
Live updates
BBC: licence fee could rise in line with inflation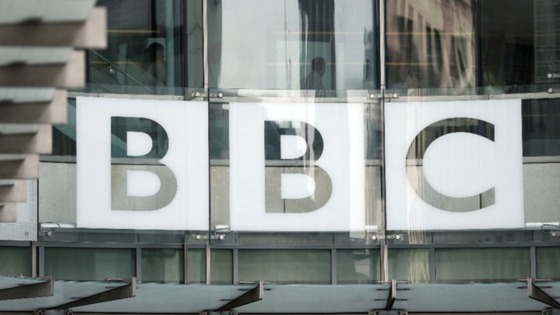 The BBC has responded to calls for licence fee avoidance to be decriminalised, warning that removing the threat of prosecution could eventually lead to further cuts to programming.
A BBC spokesman said legislation was "a matter for the Government", but added that any change in the law could lead to more people evading the yearly charge, currently set at £145.50.
"Just a one per cent increase in evasion would lead to the loss of around £35 million, the equivalent of around 10 BBC Local Radio stations," the spokesman added.
BBC: licence fee could rise in line with inflation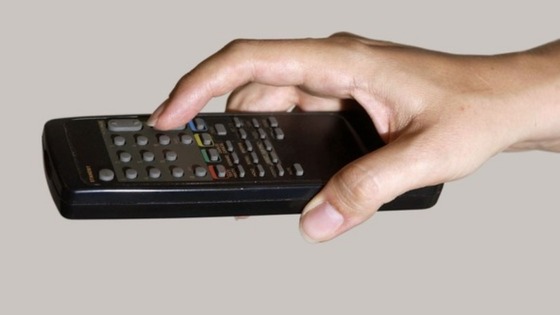 It may no longer be a crime to avoid the TV licence fee, under plans being considered by ministers to ease pressure on courts.
The change in law would mean that non-payment of the £145.50-a-year charge would be dealt with in the civil courts, rather than being viewed as a criminal offence.
Currently, anyone failing to pay the licence fee faces a £1,000 fine and a criminal record, as well as the prospect of jail if fines are not paid.
More than 100 MPs are supporting the change, including both Culture Secretary Maria Miller and Justice Secretary Chris Grayling, according to the Telegraph.
Advertisement
BBC Three 'to be axed as a TV channel and moved online'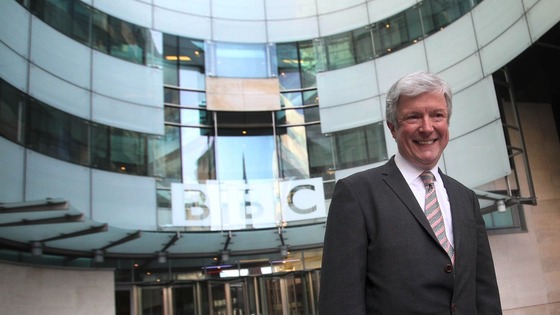 BBC Three will become an online-only channel next year, the corporation's director-general has confirmed.
In an email to staff, Tony Hall said it was "the right thing to do" as the channel's young audience were "ready to move to an online world".
BBC Three 'to be axed as a TV channel and moved online'
Stars of BBC Three and celebrities inclusing including Jack Whitehall and Matt Lucas had launched a campaign to save the youth channel when it was earlier reported to be under threat:
I really hope reports that the BBC may kill BBC3 are just rumours. There support of new comedy in particular is vital! #saveBBC3
Little Britain, Gavin & Stacey, Torchwood, Being Human, Mighty Boosh, Pramface, Ideal - BBC3 is the home of new comedy & drama #SaveBBC3
Just because some TV or film doesn't fall within the tiny purview of your own cultural gaze, doesn't mean you should blind it. #SaveBBC3
The campaign has spawned the hashtag #SaveBBC3, and echoes previous efforts to save BBC radio channel 6Music, which was due to be disbanded four years ago but was kept after more than 100,000 people joined online campaigns to rescue it.
BBC News is reporting that the decision has been made to axe it and move it online.
The BBC is in the process of making savings of £100 million, and the organisation's director general, Tony Hall, has said he faces "tough choices" in making the cuts.
BBC Three 'to be axed as a TV channel and moved online'
The youth channel BBC Three is to be removed from on-air broadcast due to cost cuts meaning that it will only be accessible via the iPlayer, according to a BBC News report.
The BBC said and official announcement will be made tomorrow on the channel's future.
BBC Radio 1 Breakfast Show host Nick Grimshaw had to leave this morning's show while still on air after accidentally swallowing a piece of glass that was in a mug he was drinking from.
Fearne Cotton was forced to fill in for the final 45 minutes of the show as Grimshaw was rushed to hospital.
The 29-year-old DJ later tweeted that he coughed the piece of glass up after an X-ray and was "all fine now".
went to hospy, had X-rays, coughed it up, all fine now. ??? I can eat glass in a circus now if all else fails
Advertisement
Comedian Dara O'Briain has hit out at a BBC ban on all-male line-ups for comedy panel shows, saying viewers will now see any female guest as a "token woman".
In an interview with Radio Times, the Mock The Week presenter said stand-up comedy has naturally tended to have a much larger share of male comics.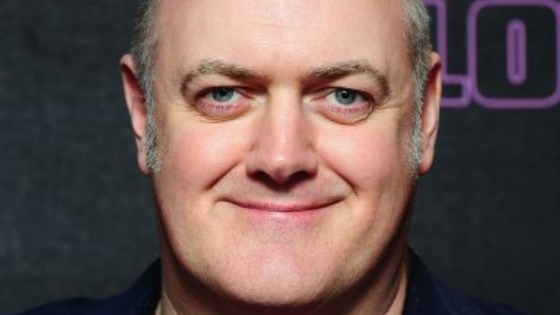 O'Briain argued that tackling gender inequalities in other areas such as computer coding would be a more effective use of time than focusing on the representation of women in comedy.
He said: "I wish a tenth of the energy that was put into the women-on-panel-shows debate was put into women in computer coding, in which there are hundreds of thousands of jobs in Europe, and 11% of them are done by women.
"It seems a more sensible challenge than these 300 people [in stand-up comedy] and how they are represented."
His comments follow BBC director of television Danny Cohen's pledge that "we're not going to have any more panel shows with no women on them".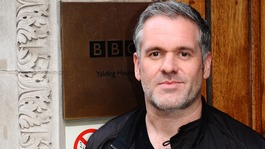 Chris Moyles claimed to be a second-hand car dealer in a bid to save up to £1 million in tax, a tribunal said.
Read the full story
Bronze for Team GB's Jenny Jones at Sochi Games
The BBC has admitted that "excitement got the better of" their commentary team during Jenny Jones' bronze medal winning slopestyle final at the Sochi Winter Olympics after more than 300 complaints from viewers.
Ed Leigh, Tim Warwood and fellow snowboarder Aimee Fuller were heard cheering when other competitors fell during Jones' medal pursuit, prompting around 303 complaints from viewers unhappy at the standard of commentary.
Viewers heard Warwood say "I can't look, someone else commentate" as the British hopeful was about to start her run, before Fuller screamed "go on the Jones" after the score for her second attempt initially put her into a gold medal position.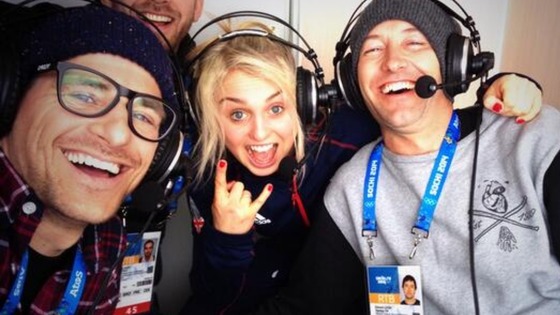 Fuller also cheered when Austrian snowboarder Anna Glasser suffered a bad landing which boosted Jones' medal hopes, before saying: "Are we supposed to do that? Probably not."
All three commentators began crying once Jones' triumph was confirmed.
A BBC spokeswoman said: "This was a truly historic occasion for Team GB and the commentary team were understandably very excited, however we acknowledge that on occasion this excitement got the better of them and this is something that we will work on for future events."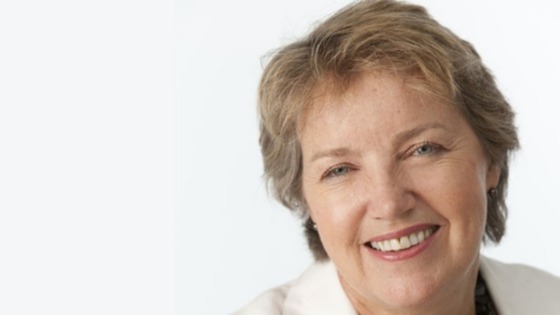 The BBC's former chief operating officer, Caroline Thomson, has been asked by MPs about her pay-off, which saw her leave with around £666,000 and a £2 million pension pot.
Asked if she would return some of that money, she said: "No."
She told the Public Accounts Committee: "I was made redundant, I didn't want to be made redundant. I wanted to stay and work.
"I was paid a lot of money, I completely accept that, but it was my contractual entitlement and no more."
Asked to justify her pay, Ms Thomson said: "I did a very big responsible job, I could have earned a lot more if I was working for ITV."
Load more updates
Back to top