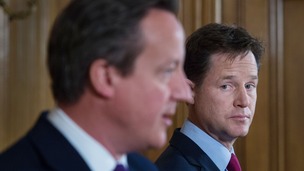 The relationship between the Tories and Lib Dem's is under increasing pressure after Nick Clegg changed tack on 'bedroom tax'.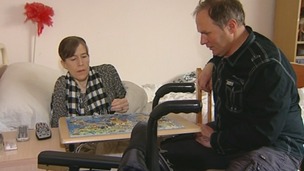 After a committee of MPs said the bedroom tax unfairly affects disabled people, Tim Farron says his party will push for change.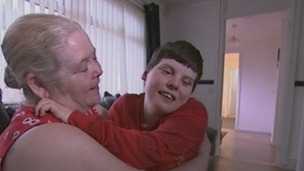 The mother of a disabled child described how she struggles to make ends meet after having her housing benefit cut by 14%.
Live updates
SNP reveals independence vision
Alex Salmond has pledged that one of the first actions of an independent Scottish government would be to "scrap the Bedroom Tax".
He compared the opposition to the so-called Bedroom Tax to that against the Poll Tax, and said it was a "symbol of why independence is necessary".
The government are undertaking an independent review into the impact of the "bedroom tax" amid criticism from MPs and the public that a thorough impact assessment was not conducted before the sweeping benefit changes come into force.
Read: Tenants hit by 'bedroom tax' tell of financial misery
Deputy Prime Minister Nick Clegg said the review, which was announced by Iain Duncan Smith in March, would help to understand the "impact" of what the government calls the spare room subsidy:
I have seen lots of widely different figures being cited about the impact of this policy - that is why we are commissioning independent research to exactly understand the impact of this.

I suspect it varies enormously between one part of the country and another, and one local authority and another. That is why we are trebling, as I say, the resources we are making available to local authorities.
Advertisement
A disabled woman who is unable to share a bedroom with her husband has won a landmark appeal against the Government's so-called bedroom tax.
In what is believed to be the first successful case of its kind in England, a tribunal found that the local authority had "not taken into consideration her disabilities and her reasonable requirements".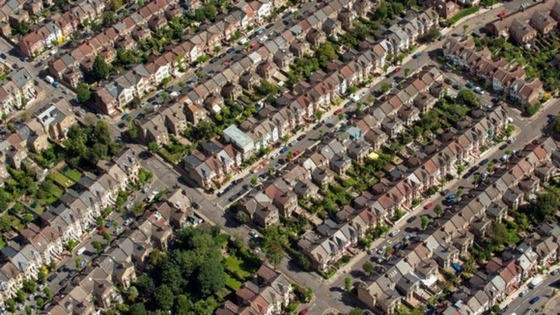 The tenant, who has chosen to remain anonymous, suffers from various health conditions and had a stroke earlier this year, leaving her in a wheelchair and requiring a stairlift.
Along with her husband, the woman argued that due to her condition they required one bedroom each, but this was rejected by Redcar & Cleveland Borough Council who said the couple were under-occupying their three bedroom house.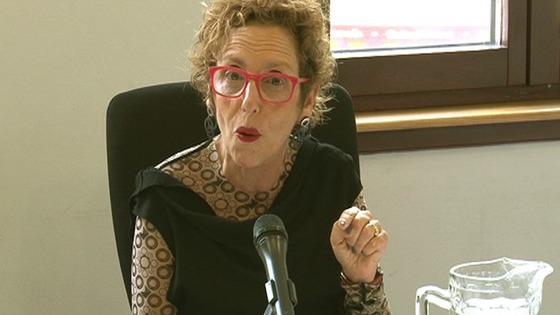 The United Nations has insisted its special rapporteur did not break any rules on her controversial visit to Britain to study the coalition's so-called 'bedroom tax'.
Conservative Party chairman Grant Shapps had written to UN secretary general Ban Ki-moon criticising Raquel Rolnik's interventions on the policy.
Jane Connors, an aide to the UN High Commissioner for Human Rights said Mr Ban had asked her to respond.
"Country visits are governed by rules and procedures set out in the code of conduct referred to above and the manual of operations adopted by special procedures," she said.
"Ms Rolnik's visit was planned and organised over many months in consultation with the Government in compliance with these rules and procedures."
Labour 'bedroom tax' repeal vow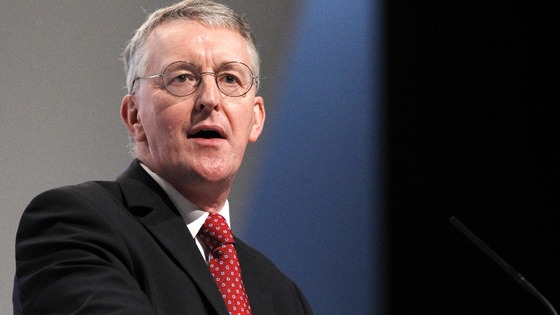 Shadow communities and local government secretary Hilary Benn has defended Labour against accusations it plans to spend more on welfare to end bedroom tax.
"We have identified how we are going to pay for this, but we have also taken other decisions to do with welfare that show we are going to be tough," Mr Benn told BBC Radio 4's Today programme.
"For example saying that we would not reverse the changes in child benefit going to people earning more than £50,000 a year, that we would not pay the winter fuel payment to the wealthiest pensioners," he said.
Mr Benn said Labour's "jobs guarantee (says to) someone who has been unemployed for more than two years 'we will guarantee you a job, but in return you will have to take it or lose your benefits'".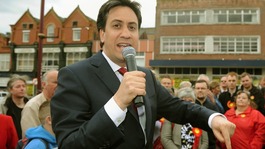 Ed Miliband has revealed that Labour would scrap the coalition's controversial 'bedroom tax' if his party won the next General Election.
Read the full story
Advertisement
Labour 'bedroom tax' repeal vow
Treasury minister Sajid Javid said Ed Miliband is "too weak to deliver" on his promise of being disciplined on borrowing after the Labour leader vowed to scrap the 'bedroom tax' if his party win the next election.
Click here for an in-depth look at the 'bedroom tax'
Labour's first policy commitment, after 3 years of waiting, is more spending on housing benefit, funded by a tax on pensions and more borrowing. That sums up Labour's record in office and shows it's still the same old Labour.

Despite promising 'discipline' on borrowing, Ed Miliband has shown he is too weak to deliver.

Nothing has changed – it's the same old Labour. And hardworking people would pay the price through higher taxes and higher mortgage rates.
– Sajid Javid, Treasury Minister
Labour 'bedroom tax' repeal vow
Ed Miliband has vowed to scrap the 'bedroom tax' if Labour win the next General Election to end "hardship and unfairness for so many families".
The Labour leader has detailed how the party would intend to pay for repealing the spare room subsidy, saying a "bigger priority was not tax cuts for hedge funds but to end the hardship of the 'bedroom tax'".
What is the government's controversial 'bedroom tax'?
Labour 'bedroom tax' repeal vow
Ed Miliband is expected to tell the Labour party conference tomorrow that he plans to scrap the housing benefit change he calls the 'bedroom tax' by closing tax loopholes "for the privileged few."
Labour plan to repeal the spare room subsidy by:
Reversing George Osborne's £150 million tax cut for hedge funds.
Scrapping the Conservative party's "share for rights" scheme, which Labour claims has opened a tax loophole of up to £1 billion.
Tackling tax scams in the construction industry, which Mr Miliband believes is costing £500 million in lost revenue.
Read more: 'Bedroom tax' arrears concerns
Watch: Tenants urge minister to think again about 'bedroom tax'
Labour 'bedroom tax' repeal vow
Labour leader Ed Miliband will pledge to repeal the controversial housing benefit reform known as the spare room subsidy - or the 'bedroom tax' - if his party win the next General Election in 2015.
But what is the 'bedroom tax'?
Those living in social housing who are deemed to have a spare bedroom have been asked to downsize or they will face a cut in their benefits.
The 'bedroom tax' is believed to affect 660,000 tenants across the country.
The coalition have made this change in a bid to save money and help deal with the housing shortage by encouraging those in larger homes to downsize.
Load more updates
Back to top