Footage of the assault received over six million views after the victim posted the incident on Chinese microblogging site Weibo.
Read the full story ›
Beijing has won the right to host the 2022 Winter Olympics despite fears over the Chinese capital's reliance on artificial snow
Read the full story ›
Advertisement
Beijing's Olympic Stadium was transformed into a giant countdown clock for this evening's New Year's Eve celebrations.
Meanwhile in Shanghai, a laser show illuminated the sky above the financial district and costumed performers danced in the city's Bund waterfront area.
Some runners in the 2014 Beijing marathon have been forced to give up the race due to serious air pollution in the city, the People's Daily, China has reported.
Some of the runners have given up in the 2014 Beijing Marathon due to the serious air pollution in Beijing. http://t.co/GoVpxcPcKH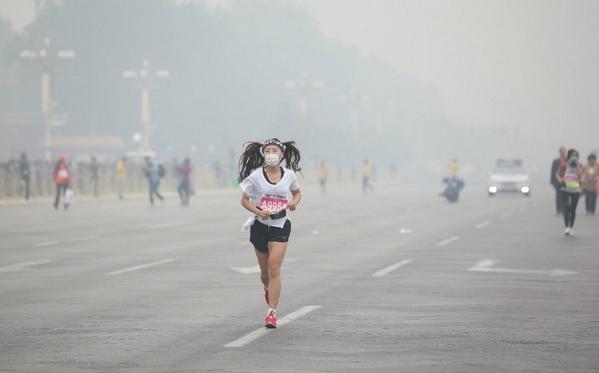 The families of the missing Flight MH370 passengers have held a press conference calling for the return of their relatives "no strings attached".
Family members and protesters furious over the Malaysian government's handling of the missing plane have clashed with police in Beijing.
During a heated demonstration, several people struggled and eventually broke past police officers in an attempt to march toward the Malaysian embassy in the Chinese capital.
At one point protesters - many of whom chanted "return our families" - demanded that media, who had been cordoned off into several zones by police, follow them to the Malaysian embassy.
According to Reuters news agency, police officers physically removed several of the family members from the scene.
Advertisement
Dozens of angry relatives of missing MH370 passengers have clashed with police outside the Malaysian Embassy in Beijing, Reuters reports.
The families had earlier held banners and marched through the streets of the Chinese captital, describing the response of the Malaysian government as "despicable".
Family members of those on board the missing flight MH370 have been allowed to protest through the streets of Beijing against the Malaysian government.
It is a rare public protest in Beijing as 154 families of passengers voice their discontent at what they describe as "despicable" conduct by the Malaysian authorities.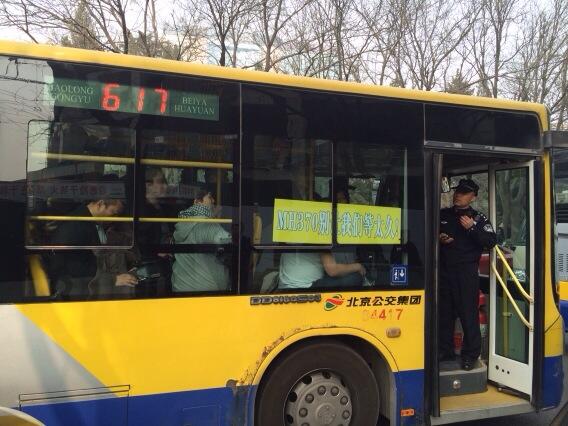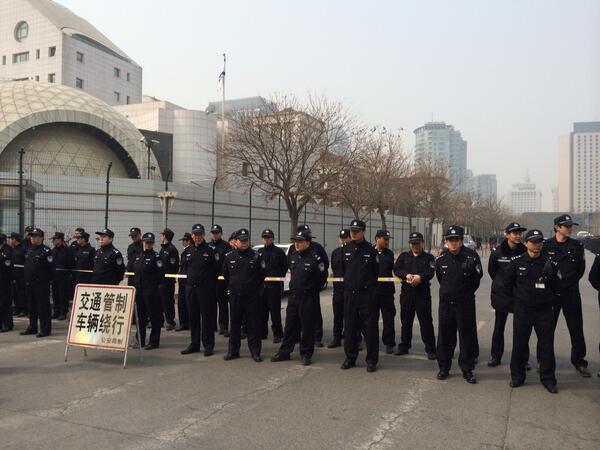 A man detonated a small bag of black powder, believed to be gunpowder normally used to make fire crackers, in the arrivals hall of Terminal 3 at Beijing Capital International Airport.
The official Xinhua News Agency said a Chinese man in a wheelchair set off the device outside the arrivals exit of Terminal 3 at around 6:24 pm.
The man was injured in the ensuing explosion but no one else was hurt. Police and security personnel treated his injuries and led him away.
Load more updates