Family members and protesters furious over the Malaysian government's handling of the missing plane have clashed with police in Beijing.
During a heated demonstration, several people struggled and eventually broke past police officers in an attempt to march toward the Malaysian embassy in the Chinese capital.
At one point protesters - many of whom chanted "return our families" - demanded that media, who had been cordoned off into several zones by police, follow them to the Malaysian embassy.
According to Reuters news agency, police officers physically removed several of the family members from the scene.
Dozens of angry relatives of missing MH370 passengers have clashed with police outside the Malaysian Embassy in Beijing, Reuters reports.
The families had earlier held banners and marched through the streets of the Chinese captital, describing the response of the Malaysian government as "despicable".
Advertisement
Family members of those on board the missing flight MH370 have been allowed to protest through the streets of Beijing against the Malaysian government.
It is a rare public protest in Beijing as 154 families of passengers voice their discontent at what they describe as "despicable" conduct by the Malaysian authorities.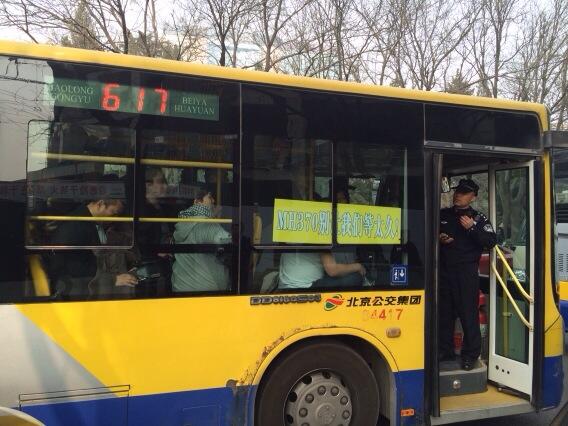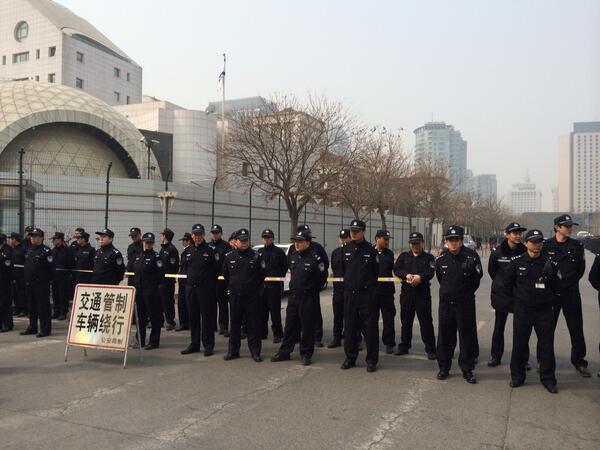 A man detonated a small bag of black powder, believed to be gunpowder normally used to make fire crackers, in the arrivals hall of Terminal 3 at Beijing Capital International Airport.
The official Xinhua News Agency said a Chinese man in a wheelchair set off the device outside the arrivals exit of Terminal 3 at around 6:24 pm.
The man was injured in the ensuing explosion but no one else was hurt. Police and security personnel treated his injuries and led him away.
The explosion at Beijing Capital International Airport occurred in the arrivals hall of Terminal 3 shortly before 6:30pm local time, reports the South China Morning Post, citing social media.
Apparent eyewitness photographs of the aftermath of an explosion have been posted on the Chinese social networking site Weibo, but they have not been verified.
Advertisement
There has been an explosion at Beijing Capital International Airport, the South China Morning Post has reported.
A Chinese woman had the nerve to complain about the quality of a fake pregnant belly after her attempt to claim a seat on the subway failed.
Read the full story ›
Google Earth's cameras have captured a collection of images which help to illustrate the extent of Beijing's growing pollution problem.
Read the full story ›
A Chinese entrepreneur is hoping for a windfall amidst Beijing's worst air pollution in years.
Read the full story ›
Load more updates