After the death of hardline republican Tommy Crossan, First Minister Peter Robinson said:
The small minority of people who want to continue terrorising the community need to understand that they will not be allowed to drag Northern Ireland back to the dark days of the past. They must be hunted down and brought to justice.
Serious Crime Branch Detectives investigating the murder of a 43 year old man in West Belfast yesterday have arrested a 26 year old man.
Advertisement
Sinn Fein Stormont Assembly Member Jennifer McCann has said that those behind the killing of former Continuity IRA figure Tommy Crossan had no consideration for anyone in the community except themselves and their own criminal agenda.
She said: "They have shot a man dead and endangered anyone in the immediate vicinity. There is now a family in mourning and a community traumatised by this shooting.
Crossan, 43, was shot dead at a fuel depot in the grounds of an industrial complex in full view of surrounding houses.
Ms McCann added: "It will not go unnoticed that, with sadness, at Easter time as republicans gather to commemorate their patriot dead, that there are criminals on the streets masquerading as republicans for their own ends.
"This community does not want them. They need to listen to this community, stop these senseless actions and go away."
Detectives have launched a murder investigation and have combed the scene for forensics clues, after ex-Continuity IRA (CIRA) figure Tommy Crossan was shot dead in Belfast yesterday afternoon.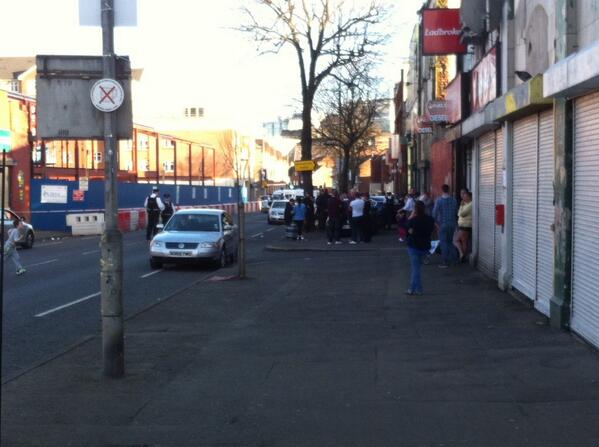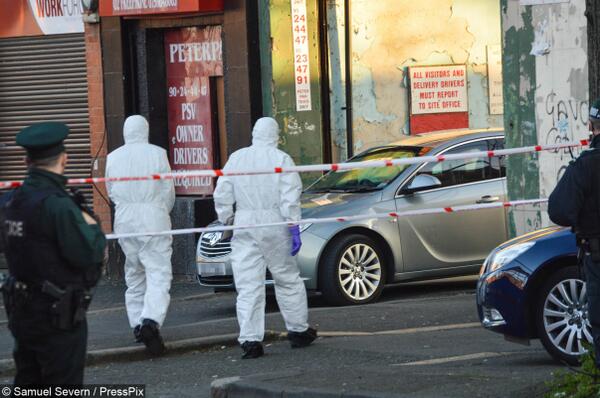 Dissident republican suspects in the killing of one of their former commanders in Belfast are "dinosaurs trapped in the past", the city's Lord Mayor said.
Ex-Continuity IRA (CIRA) figure Tommy Crossan, 43, was shot dead at a fuel depot in the grounds of an industrial complex in full view of surrounding houses. Three gunmen may have carried out the killing and a red BMW car was found on fire nearby.
First citizen Mairtin O Muilleoir of Sinn Fein said the killers existed in the dark margins of society but could not slow the pace of change in Belfast. He claimed: "They are dinosaurs trapped in the past and I urge everyone to work with the police to remove them from our streets."
Mr O'Muilleoir told BBC Radio 4's The World Tonight: "There are some micro groups of criminals masquerading under an assortment of republican labels. They have no support within the community."
The man shot dead in Belfast this afternoon was a former leader of the hardline republican group the Continuity IRA.
Tommy Crossan headed the CIRA after splitting from the more mainstream Provisional IRA during the Northern Ireland peace process.
No group has yet claimed responsibility for Mr Crossan's death, although ti has been reported that he was the subject of death threats from some of his former republican allies.
A PSNI spokeswoman said: "Detectives from Serious Crime Branch have launched a murder investigation after a man was shot dead in the Springfield Road area of West Belfast."
Advertisement
Police have launched an investigation after a man was shot dead in west Belfast this afternoon.
The attack took place on an industrial estate in the Springfield Road area of the city.
Police investigating the murder of a pizza delivery driver that took place a year ago today have released CCTV images of Kieran McManus taken shortly before he was gunned down.
The 26-year-old father-of-one was shot a number of times at close range in the car park of the Belfast Domino's Pizza outlet where he worked.
The Police Service of Northern Ireland has urged witnesses or anyone else with any information about the shooting to come forward.
Senior Investigating Officer Detective Chief Inspector Justyn Galloway said: "One year on from this ruthless murder, the police investigation is continuing. Kieran worked as a pizza delivery driver, trying to earn a living for his family.
"This was a ruthless and reckless attack, given the number of people in the area at the time. I would ask everyone in this community to look at these images and think about the fact that a short time later, Kieran was dead."
The Falls Road area where a bomb was detonated last night was busy and 200 yards away more than 500 people were enjoying a night organised by the Feile (festival) community organisation.
Many people passed the site of the explosion, Sinn Fein MP Paul Maskey said. Police did not immediately attend to begin their investigation, a standard precaution against a follow up attack.
The bomb that exploded near a police car in Belfast on Friday night was detonated using a command wire rather than thrown at the vehicle, according to updated police information.
Load more updates