Orange Order marches through northern Belfast have thus far gone by peacefully, UTV's Marc Mallet reports.
Orangemen and women have been urged to post "selfies" on the biggest day of the Protestant marching calendar.
Large crowd if supporters singing the sash and cheering the Ligoniel Band as it passes Twaddell protest camp http://t.co/4PF1lL2fMt
Orange March past Ardoyne shop fronts has passed peacefully. Roads now reopened
Police and Orangemen have expressed hopes violence will be averted in Northern Ireland today as protests are expected against a restriction on the "Glorious 12th" marches in Belfast.
The annual parade marks the Battle of the Boyne, the Protestant victory over Catholic troops in 1690.
But up to 50 protests are planned this evening in anger at the Parades Commission decision to prevent Orange lodge members walking along a section of the Crumlin Road next to the nationalist Ardoyne neighbourhood.
Grand Lodge of Ireland Grand Secretary Drew Nelson said every effort had been made to deliver a peaceful day.
"I would have a message for young protestants or any protestant or unionist who feels strongly about what's happening now - if you lift a stone or a bottle on the Twelfth day you are falling into a republican trap," he said.
Advertisement
Police have confirmed dissident republican Tommy Crossan was shot several times while he sat in an office yesterday.
The 43-year-old father-of-six, who was a former senior member of the Continuity IRA (CIRA).
Crossan, who also had five grandchildren, was gunned down at a fuel depot in the grounds of an industrial complex in full view of surrounding houses yesterday afternoon.
Police also wanted information about a red BMW, registration OEZ 9177, which is believed to be linked to the murder. It was found burned out a short time later in the Beechmount Grove area of Belfast, he said.
Deputy First Minister Martin McGuinness condemned the fatal shooting of Tommy Crossan, saying:
The people behind this killing are criminals and will further no cause through this shooting. Whoever carried out this act has nothing to offer the community and have no role to play in our future.
Dialogue not destruction is the way forward and while there may be a small minority of people who are trying to promote division and heighten tensions, let's be very clear, they will fail.The peace process is rock solid and all right thinking people across the community oppose and reject the actions of the people behind this murder.
After the death of hardline republican Tommy Crossan, First Minister Peter Robinson said:
The small minority of people who want to continue terrorising the community need to understand that they will not be allowed to drag Northern Ireland back to the dark days of the past. They must be hunted down and brought to justice.
Serious Crime Branch Detectives investigating the murder of a 43 year old man in West Belfast yesterday have arrested a 26 year old man.
Advertisement
Sinn Fein Stormont Assembly Member Jennifer McCann has said that those behind the killing of former Continuity IRA figure Tommy Crossan had no consideration for anyone in the community except themselves and their own criminal agenda.
She said: "They have shot a man dead and endangered anyone in the immediate vicinity. There is now a family in mourning and a community traumatised by this shooting.
Crossan, 43, was shot dead at a fuel depot in the grounds of an industrial complex in full view of surrounding houses.
Ms McCann added: "It will not go unnoticed that, with sadness, at Easter time as republicans gather to commemorate their patriot dead, that there are criminals on the streets masquerading as republicans for their own ends.
"This community does not want them. They need to listen to this community, stop these senseless actions and go away."
Detectives have launched a murder investigation and have combed the scene for forensics clues, after ex-Continuity IRA (CIRA) figure Tommy Crossan was shot dead in Belfast yesterday afternoon.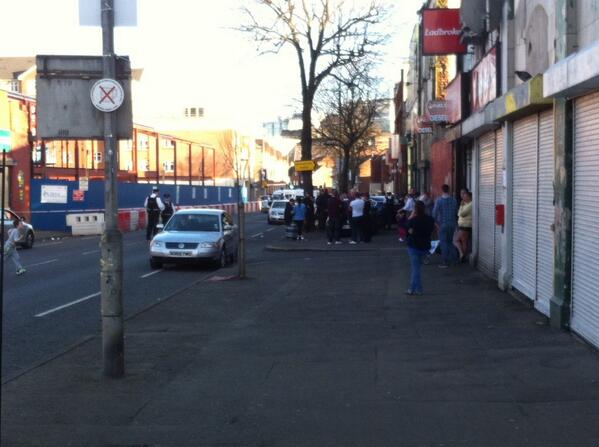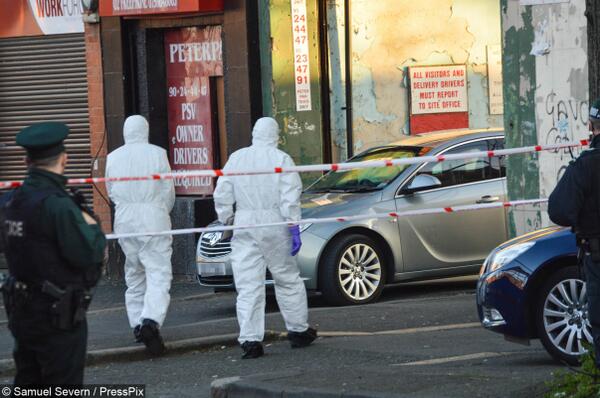 Dissident republican suspects in the killing of one of their former commanders in Belfast are "dinosaurs trapped in the past", the city's Lord Mayor said.
Ex-Continuity IRA (CIRA) figure Tommy Crossan, 43, was shot dead at a fuel depot in the grounds of an industrial complex in full view of surrounding houses. Three gunmen may have carried out the killing and a red BMW car was found on fire nearby.
First citizen Mairtin O Muilleoir of Sinn Fein said the killers existed in the dark margins of society but could not slow the pace of change in Belfast. He claimed: "They are dinosaurs trapped in the past and I urge everyone to work with the police to remove them from our streets."
Mr O'Muilleoir told BBC Radio 4's The World Tonight: "There are some micro groups of criminals masquerading under an assortment of republican labels. They have no support within the community."
The man shot dead in Belfast this afternoon was a former leader of the hardline republican group the Continuity IRA.
Tommy Crossan headed the CIRA after splitting from the more mainstream Provisional IRA during the Northern Ireland peace process.
No group has yet claimed responsibility for Mr Crossan's death, although ti has been reported that he was the subject of death threats from some of his former republican allies.
A PSNI spokeswoman said: "Detectives from Serious Crime Branch have launched a murder investigation after a man was shot dead in the Springfield Road area of West Belfast."
Load more updates