The British actor proved once again that he is the king of photobombs during the 2015 Golden Globes. Watch the video here.
Read the full story ›
Benedict Cumberbatch and Eddie Redmayne have been nominated for the Best Actor in a Movie Drama at the Golden Globes.
They will face Steve Carell, Jake Gyllenhaal and Davie Oyelow at the awards,
Advertisement
Benedict Cumberbatch is take the lead role in an upcoming Dr Strange superhero movie, according to a Hollywood industry news site.
Read the full story ›
Benedict Cumberbatch joked, "Finally I can photobomb myself" after the Sherlock star prepared for his likeness to grace Madame Tussauds in London.
Cumberbatch, who famously "photobombed" stars including U2 on the Oscars red carpet, said it was a "weird and wonderful compliment to be included in the ranks of talent already committed to wax".
"It's an extraordinary experience," he said after sculptors and technicians took dozens of measurements and photographs for the waxwork.
"Also my agents will be thrilled, they've wanted a clone of me for some time," Cumberbatch added.
Rare memorabilia and costumes worn by the cast of Sherlock are set to go on show at an exhibition celebrating the famous detective.
Read the full story ›
Sherlock co-stars Benedict Cumberbatch and Martin Freeman look set to deliver rivaling portrayals of Shakespeare's Richard III on screen and stage.
Cumberbatch has been confirmed as the bard's king in BBC Two's second series of Shakespeare's History plays, two days after it emerged Freeman had landed the same role in the West End.
Advertisement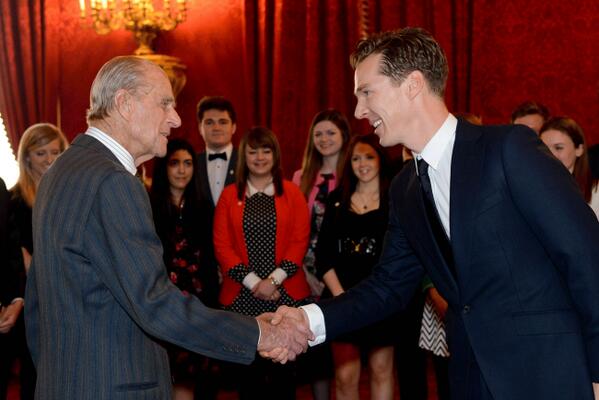 Benedict Cumberbatch was already caught up in the Oscar "party pandemonium" before he went on to photobomb U2 on the red carpet.
The British actor halted a pre-show interview as a huge roar went up for another star arrival at the Dolby Theater and declared: "This place is crazy."
12 Years A Slave star Lupita Nyong'o, who went on to claim the best supporting actress award, and her director, Steve McQueen, also gave their pre-show thoughts, along with Philomena star Steve Coogan.
Sherlock actor Benedict Cumberbatch brought a bit of British humour to the Oscars red carpet ... by "photobombing" U2.
One of television's biggest cliffhangers since "Who shot JR?" will be solved tonight when millions of Sherlock fans find out how he survived his rooftop leap at the end of Series 2.
Fans tuning in to the last series saw Benedict Cumberbatch's character appearing to lie dead on the pavement ... before resurfacing very much alive and watching over his own grave.
The show's co-creator, Mark Gatiss said, "We knew right from the start how we were going to do it.
"But we had absolutely no idea it would take on the epic proportions it has so that really by the time we came to actually do it we really had to address the fact it had become so huge and there are only so many ways you can jump off a building onto the pavement."
Load more updates