Some residents of the village of Datchet in Berkshire have been navigating the floodwater in a Venetian-style gondola: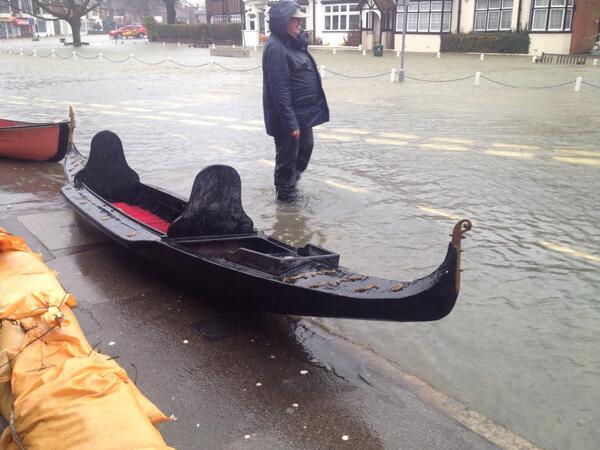 The gold commander in the Surrey and east Berkshire area has said that there was not much that could have been done to save the village of Wraysbury.
Assistant Chief Constable John Campbell, of Thames Valley Police, said: "One of the unfortunate things about Wraysbury as a location is there are limited flood defences that can take effect around that location."
He told BBC Radio 4's Today programme that "at least 100 soldiers and military personnel" have now been deployed to the village.
Advertisement
An air ambulance has been deployed to Wraysbury in east Berkshire where residents are evacuating after recent flooding.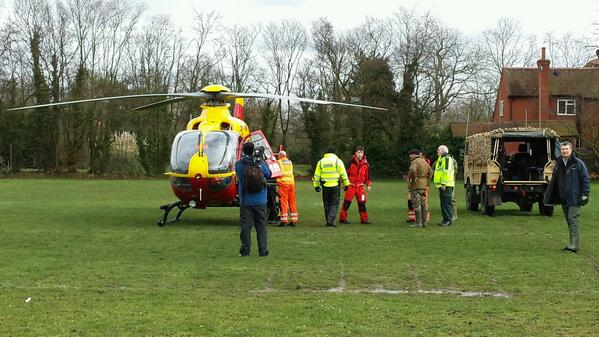 A flood warden in the village of Wraysbury has confronted Defence Secretary Philip Hammond on live TV to request more "manpower" to help with the crisis.
Su Burrows told him: "I'm sorry I am going to get emotional ... We have been working for 48 hours evacuating people, risking our lives, going into waters that would be over my head".
"What will it take for you to understand [that] we are seriously in need?" she asked him.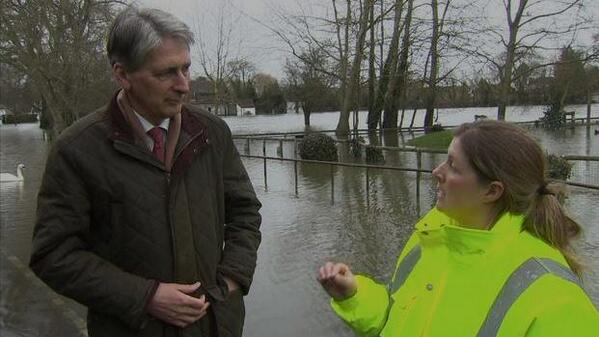 Live on Sky News, Ms Burrows said there were around 100 volunteers coordinating the rescue effort in the village, and "not one Environment Agency officer."
Initially taken aback by the warden's outburst, Mr Hammond said he was surprised that a team of solders and police had not delivered sandbags to the village yet. He offered to arrange a meeting with the local gold commander and Ms Burrows later today.
Advertisement
Towns and villages along a stretch of the River Thames have been deluged leading to emergency evacuations.
Read the full story ›
ITV News reporter Lewis Vaughan Jones says that every street in one part of Wraysbury, Berkshire is underwater leaving only the roofs of cars visible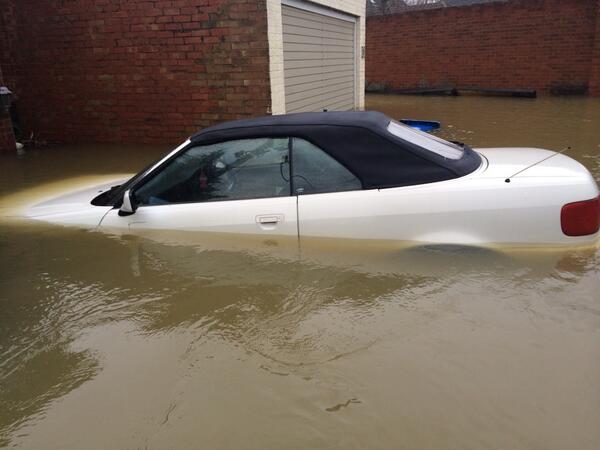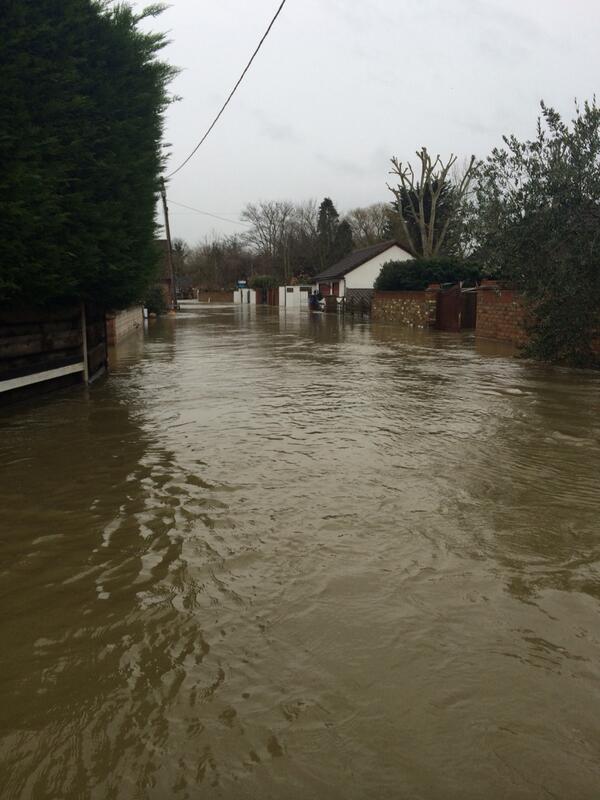 Fresh supplies of sandbags are being made available to residents in the flooded villages of Wraysbury and Datchet among others today.
A spokeswoman for the Royal Borough of Windsor and Maidenhead said residents can initially collect the flood defences from:
Wraysbury Primary School
Datchet Parish Council offices
Datchet Service Station, The Green
The Marina, Queens Road, Datchet
Load more updates