A mother and son who died after being hit by a train at Slough station in Berkshire yesterday have been named as Rubina Khan, 46, and 10-year-old Amaar Khan.
A spokesman for British Transport Police said the victims still had to formally identified but that was who they strongly believed them to be.
The spokesman added: "Specialist officers are currently providing support to the family and we ask that they be left to grieve and come to terms with what has happened."
Police have confirmed the two victims who died after being hit by a train at Slough station are a woman and a child.
British Transport Police said the deaths are being treated as suspicious and investigators are appealing for witnesses to the tragedy to come forward.
Sources said police were "keeping an open mind" and were not ruling out "foul play" as inquiries continued.
Rail services were cancelled and changed as Slough station was closed amid a heavy police presence.
Anyone with information can call police on 0800 40 50 40 or Crimestoppers, anonymously, on 0800 555 111, quoting log ESUB/B3 of 23/9/14.
Advertisement
One of the passengers on the train told ITV News:
We went through Slough, there was a loud bang and the train came to a stop. Police officers have classed the train as a crime scene and are currently taking photos of evidence.
– Passenger
Due to the incident at Slough Station, the station is now closed and has no public access until further notice.
Two people have been killed after being hit by a train at Slough in Berkshire. Police are currently treating their deaths as suspicious.
Officers are at #Slough after two people were hit by a train, both pronounced dead at the scene. See @nationalrailenq for travel updates.
The Royal Borough of Windsor and Maidenhead explained in a statement the recommendations set out in the review into the death of baby Callum Wilson have now been implemented.
The report sets out very clearly the involvement of each of the professional agencies and also a list of recommendations to ensure that improvements are made.

All of these recommendations have been implemented for some time by each of the agencies as a result of our individual and collective reviews of how we responded to the demands of this deeply distressing case.

Changes have been made to strengthen our policies and procedures, for example formal reporting of bruising in very young children and a new policy on concealed pregnancies.
In the years since Callum's death we have continued to strengthen our procedures beyond the recommendations of the report as we work in partnership to protect children.

We can never guarantee the total safely of every child who comes into our care or seeks our help. However, we can work to ensure that, as far as possible, the mistakes made in Callum's case will not be repeated and that staff are given all the necessary support, training and guidance to enable them to deliver the service that every child deserves.
– The Royal Borough of Windsor and Maidenhead
Advertisement
Emma Wilson, 25, from Windsor, was jailed for life in January after causing "catastrophic injuries" to her 11-month-old son Callum.
Wilson was responsible for inflicting an unsurvivable brain injury on the boy which resulted in blindness, multiple fractures and eventually death on March 18, 2011 when the child was taken from his mother's flat to hospital in a ''collapsed state'', her trial heard.
Wilson claimed ''constant pushing and rolling'' by her 23-month-old son may have been to blame for his injuries, the Old Bailey trial was told
A jury unanimously found her guilty of murder in December last year, following a five-week trial. Wilson, who was said by Judge Stephen Kramer QC to have "displayed a total lack of emotion throughout trial," was sentenced to life in jail with a minimum of 14 years.
A serious case review finds it is likely the murder of an 11-month-old baby could have been prevented.
Read the full story ›
Armed Forces Minister Mark Francois said he was "proud" of the work done by soldiers helping a flood-hit community as they reinforce a dam protecting an electricity substation.
Around 20 troops from 7th Battalion The Rifles, known as 7 Rifles, were stacking up sandbags in submerged fields in Reading, Berkshire, where the River Kennet has burst its banks.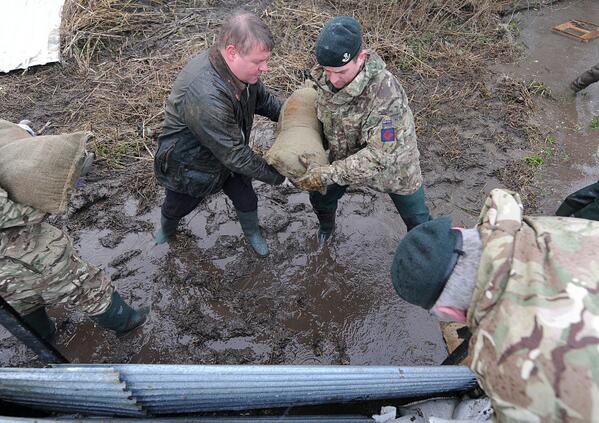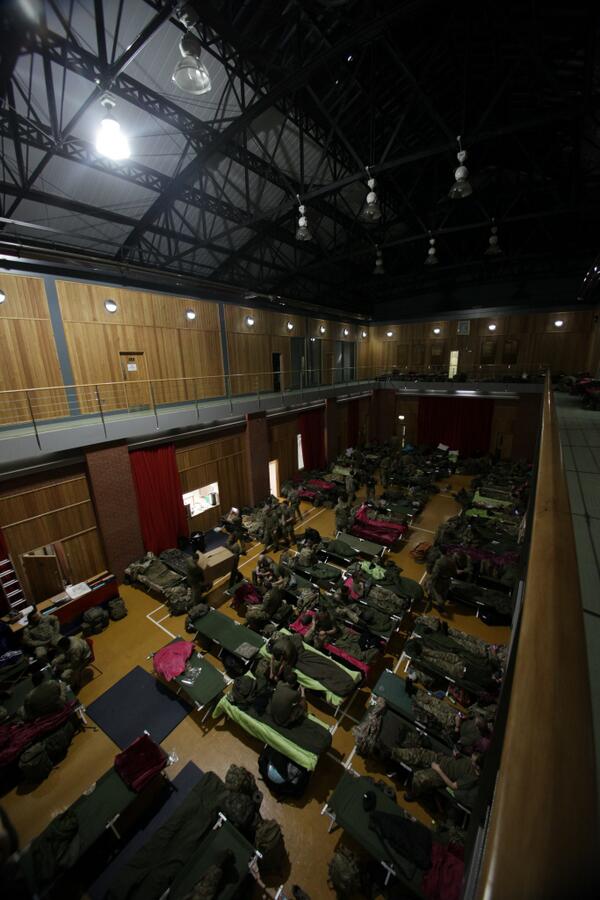 Some residents of the village of Datchet in Berkshire have been navigating the floodwater in a Venetian-style gondola: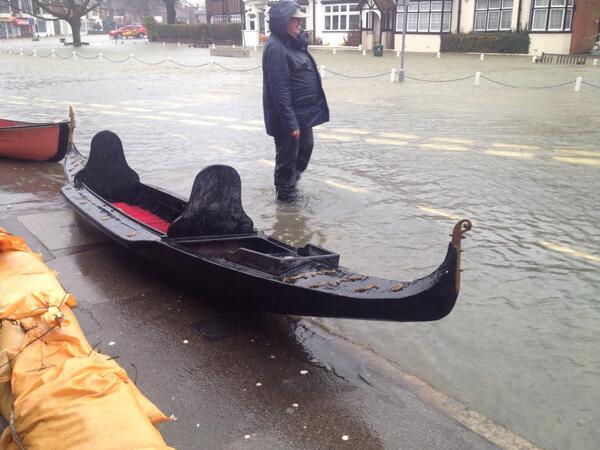 Load more updates