Emma Wilson, 25, from Windsor, was jailed for life in January after causing "catastrophic injuries" to her 11-month-old son Callum.
Wilson was responsible for inflicting an unsurvivable brain injury on the boy which resulted in blindness, multiple fractures and eventually death on March 18, 2011 when the child was taken from his mother's flat to hospital in a ''collapsed state'', her trial heard.
Wilson claimed ''constant pushing and rolling'' by her 23-month-old son may have been to blame for his injuries, the Old Bailey trial was told
A jury unanimously found her guilty of murder in December last year, following a five-week trial. Wilson, who was said by Judge Stephen Kramer QC to have "displayed a total lack of emotion throughout trial," was sentenced to life in jail with a minimum of 14 years.
A serious case review finds it is likely the murder of an 11-month-old baby could have been prevented.
Read the full story ›
Advertisement
Armed Forces Minister Mark Francois said he was "proud" of the work done by soldiers helping a flood-hit community as they reinforce a dam protecting an electricity substation.
Around 20 troops from 7th Battalion The Rifles, known as 7 Rifles, were stacking up sandbags in submerged fields in Reading, Berkshire, where the River Kennet has burst its banks.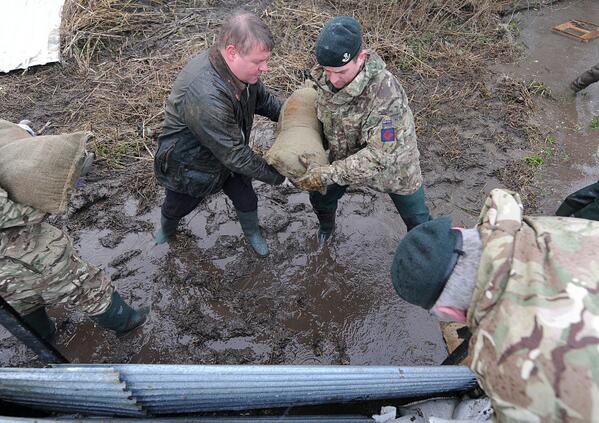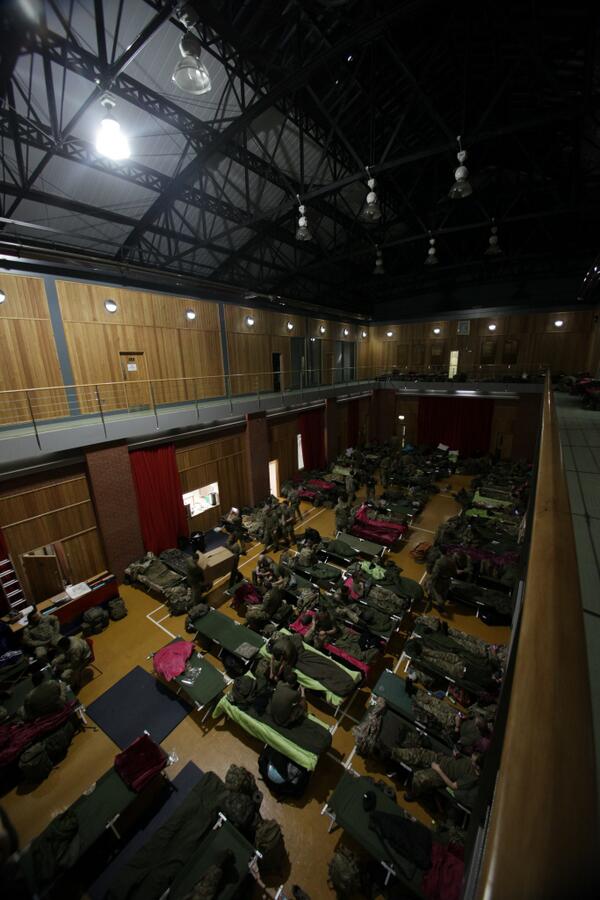 Some residents of the village of Datchet in Berkshire have been navigating the floodwater in a Venetian-style gondola: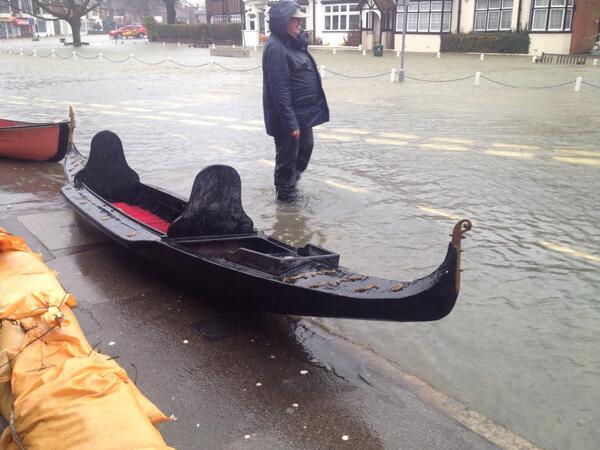 The gold commander in the Surrey and east Berkshire area has said that there was not much that could have been done to save the village of Wraysbury.
Assistant Chief Constable John Campbell, of Thames Valley Police, said: "One of the unfortunate things about Wraysbury as a location is there are limited flood defences that can take effect around that location."
He told BBC Radio 4's Today programme that "at least 100 soldiers and military personnel" have now been deployed to the village.
Advertisement
An air ambulance has been deployed to Wraysbury in east Berkshire where residents are evacuating after recent flooding.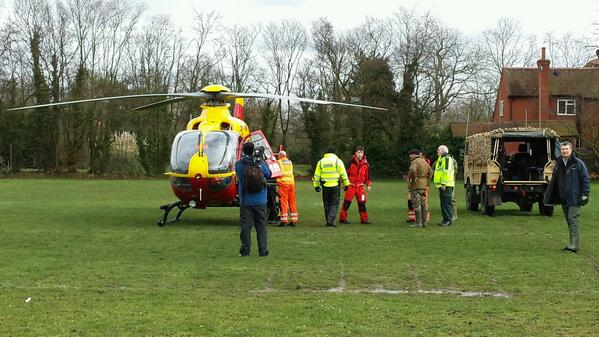 A flood warden in the village of Wraysbury has confronted Defence Secretary Philip Hammond on live TV to request more "manpower" to help with the crisis.
Su Burrows told him: "I'm sorry I am going to get emotional ... We have been working for 48 hours evacuating people, risking our lives, going into waters that would be over my head".
"What will it take for you to understand [that] we are seriously in need?" she asked him.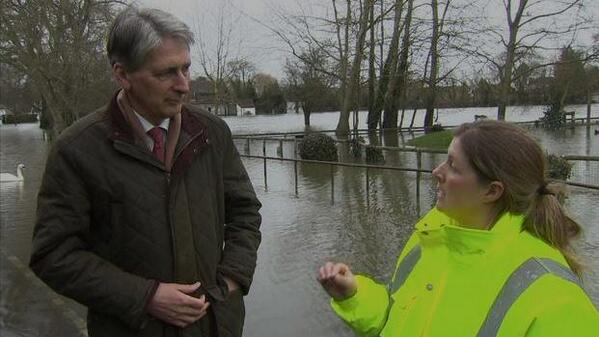 Live on Sky News, Ms Burrows said there were around 100 volunteers coordinating the rescue effort in the village, and "not one Environment Agency officer."
Initially taken aback by the warden's outburst, Mr Hammond said he was surprised that a team of solders and police had not delivered sandbags to the village yet. He offered to arrange a meeting with the local gold commander and Ms Burrows later today.
Load more updates