Hollywood actor Shia LaBeouf has been putting in an odd performance at the Berlin Film Festival - quoting Eric Cantona and walking out of a press conference before later wearing a paper bag on his head declaring: "I am not famous any more."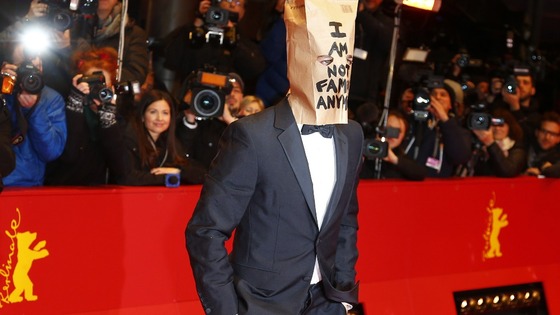 The star of Transformers and Wall Street II, who is promoting controversial director Lars von Trier's new film Nymphomaniac at the festival, left the press conference after 10 minutes of questions.
He walked out after repeating Manchester United legend Cantona's famously cryptic speech to reporters in 1995, in which he told them: "When the seagulls follow the trawler, it is because they think sardines will be thrown into the sea."