Police Plebgate meeting apology
The plebgate row has clouded the public view of Scotland Yard and has taken too long to deal with, Britain's most senior police officer has admitted.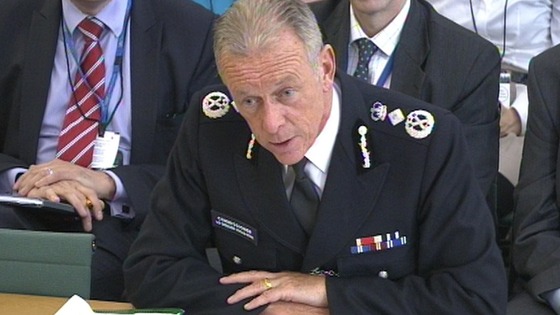 Speaking to Nick Ferrari on LBC this morning, Metropolitan Police Commissioner Sir Bernard Hogan-Howe said:
"During the time this thing has been an issue, the Met has been performing better than ever. We've just got to live with the reality - the newspaper headlines, the fact that you're talking about it, clouds the fact that crime's coming down at its fastest for 30 years.
"This issue's got to be resolved and we've got to deal with it."
He added: "We're all eager to see the outcome of this inquiry and that we get back to some kind of normality, because I think it's not good for the police and it's not good for public confidence.
I'm determined to get to the bottom of it, we've got a thorough investigation and we really now have to await the outcome of that."