Top Tory admits Govt 'broken'
Some of Britain's biggest charities have accused the David Cameron of abandoning the sector which he had lauded as a central part of his 'Big Society.'
In a letter to the Prime Minister seen by The Times (£) the heads of some of the biggest charities say they have been left out of policy consultations and suffered from local authority cuts.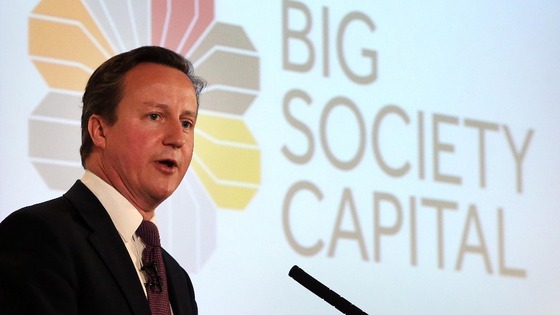 The letter by Sir Stephen Bubb, head of the Association of Chief Executives of Voluntary Organisations, which represents 2,000 charities, warns the Prime Minister that his Big Society idea, central to his plans in 2010, is "effectively dead".
He adds that the potential for charities to transform public services "remains largely untapped, with reforms in too many areas glacially slow", he says.
"The mood music across Whitehall has been that reform is off the agenda. The reality many charities now face is crippling spending cuts."