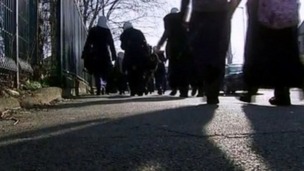 Governors at schools placed in special measures are to be interviewed as part of the council's investigation.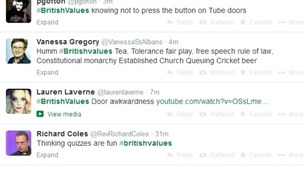 Michael Gove's assertion that new rules could force schools to actively promote "British values" has sent the Twittersphere into a frenzy.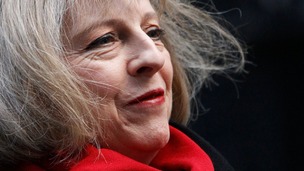 The leaking, from her department, of a letter to Michael Gove, raises serious questions for the Home Secretary to answer.
Live updates
Missing girl, 11 and boy, 3 found safe and well
Two children reported missing in Birmingham have been found safe and well on a bus, West Midlands Police said.
Police had earlier launched a search for Saina Sava, 11, and her three-year-old brother Adi after they disappeared from their home at around midday.
GREAT NEWS: Missing children Saina and Adi Sava have just been found safe and well on a bus - thanks for all your retweets!
Missing girl, 11 and boy, 3 found safe and well
Two children who have been missing in Birmingham since this morning are unlikely to know their way around the area, police say.
Superintendent Alison Telford, who is coordinating the search, said officers were becoming "increasingly worried" about Saina Sava, 11, and her three-year-old brother Adi.
It's been a number of hours now since Saina and Adi went missing and we're becoming increasingly worried about them.

As they've only been in the city for a short time they're unlikely to know their way around the area, although we have had numerous sightings of them in the locality throughout the afternoon on Alum Rock Road and Bordesley Green East.

It's about to get dark and we need to ensure these children are found and reunited with their family as soon as possible, so I would urge people in this area of Birmingham to please check your gardens and sheds and have a look out of the window.
– Superintendent Alison Telford
Advertisement
Missing girl, 11 and boy, 3 found safe and well
A father has described his sadness and shock after his two children went missing in Birmingham.
Police have launched a search for Saina Sava,11, and her brother Adi, 3, who have not been seen since leaving their family home in Wright Road, Washwood Heath at around 11.30am this morning.
"I feel very sad and shocked because my kids are missing," Ion Sava, 33, told the Birmingham Mail.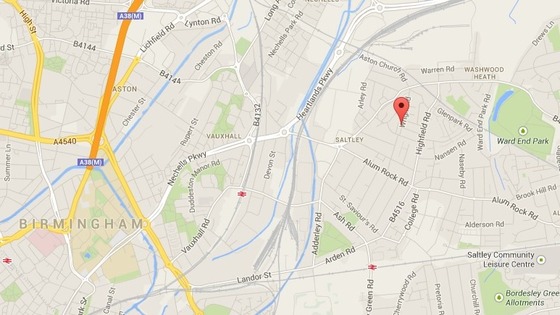 "They have never done this before. They only ever go to the shops with their parents.
"They walked out the door and that was the last time I saw them. I've tried calling their friends' parents - but nothing."
Mr Sava's wife was said to be too distressed to speak.
Missing girl, 11 and boy, 3 found safe and well
Police say they are increasingly concerned for two children who have been missing in Birmingham since this morning.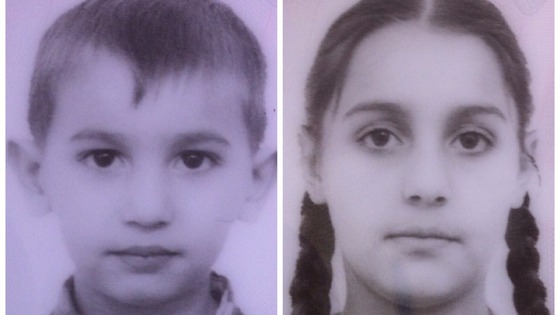 Saina Sava, 11, was last seen pushing her three-year-old brother Adi in a black and red four-wheeled pushchair on Wright Road, in Washwood Heath, at 11.30am this morning.
The family - who are originally from Romania - have only been living in Birmingham for three months.
Saina, who is described as 5ft tall with long dark hair, was wearing a white t-shirt and light blue jeans with a diamond pattern on both legs.
Adi was wearing a yellow t-shirt and yellow or brown shorts at the time of his disappearance.
Report: 'Islamic principles promoted in Trojan schools'
The leader of Birmingham City Council has accepted that the authority had "shied away" from dealing with governance issues in a number of east Birmingham schools "out of a misguided fear of being accused of racism".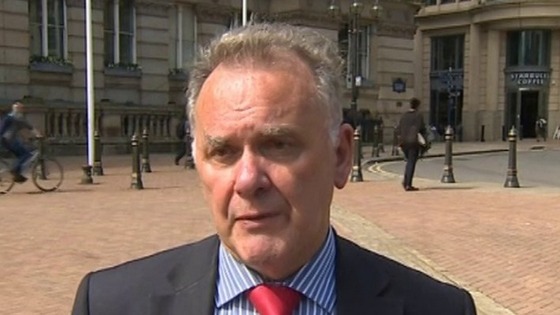 Sir Albert Bore said despite having issues raised to the council and the Department for Education since 2007, "opportunities to pull together an overview of what was happening in east Birmingham were missed".
The report has highlighted areas where we have either taken no action, were too slow to take action, or have simply done the wrong thing. The report further states this has often been because of the risk of being seen as racist or Islamophobic.

Our proper commitment to cohesion in communities sometimes overrode the need to tackle difficult questions about what was happening in a small number of schools.
– Sir Albert Bore, Leader of Birmingham City Council
Report: 'Islamic principles promoted in Trojan schools'
Ian Kershaw's review into schools accused of promoting radical Islam found "no evidence of a conspiracy to promote an anti-British agenda, violent extremism or radicalisation in schools in east Birmingham".
Advertisement
Report: 'Islamic principles promoted in Trojan schools'
Governors, deputy and acting headteachers, trustees and parents were involved in a pattern of behaviour "moving between schools" in Birmingham, an inquiry into alleged 'Trojan Horse' schools has found.
In a 151-page report for Birmingham City Council, Ian Kershaw concluded: "The evidence shows individuals have been seeking to promote and encourage Islamic principles in the schools with which they are involved, by seeking to introduce Islamic collective worship, or raising objections to elements of the school curriculum that are viewed as anti-Islamic."
Mr Kershaw's report said the problems had been allowed to run "unchecked" due to what he branded "weaknesses in the system and poor oversight of governance" mainly by the city council, but also by Ofsted, the Education Funding Agency and the DfE.
Report: 'Islamic principles promoted in Trojan schools'
Key individuals were "promoting and encouraging certain Islamic principles" in classrooms amid "poor oversight" from education officials, a Birmingham City Council report into the alleged "Trojan Horse" takeover plot has concluded.
Detectives have found the body of pensioner Cynthia Beamond after searching her address in Halesowen in the Black Country. Police searches of the address were sparked after the 80-year-old was reported missing.
Two people are being held by detectives this evening on suspicion of her murder; a 32-year-old man and a 23-year-old woman.
Mrs Beamond's property has been searched by specialist officers in a bid to preserve as much evidence as possible.

We continue to support Cynthia's family at this time and they have been kept fully updated of these developments.
– Detective Superintendent Tim Bacon

The body is yet to be formally identified and a post mortem will be carried out at the earliest opportunity. Police continue to appeal for information to find Mrs Beamond's car, a silver Vauxhall Astra registration T419 MDA.
An alliance of campaigners and parents from schools caught up in allegations of a radical Muslim takeover plot have attacked the government's "provocative and unhelpful" response.
Measures including appointing former counter-terrorism chief Peter Clarke to investigate claims of extremism in some Birmingham schools, have been criticised by leading campaigner Shabina Bano who claims it is spreading "fear and intimidation" in classrooms.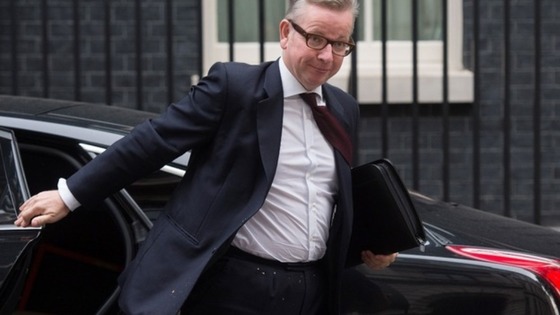 Two weeks ago the head of Ofsted Sir Michael Wilshaw, concluded there "was a culture of fear and intimidation in some schools" after the publication of an unprecedented series of inspections, triggered by the so-called Trojan Horse claims.
Campaigners say the central claim, contained in the Trojan Horse letter, that there was an extremist agenda remain "unproven" following those inspections.
Ofsted did find some schools were failing adequately to protect pupils from the risks of radicalisation, concluding some governors had exerted undue influence.
At a public meeting attended by up to 1,000 people, Salma Yaqoob, the former leader of Respect, said while there were real issues of poor governance to tackle it was necessary to "de-link this issue from terrorism and radicalisation".
Load more updates
Back to top