Blackpool Zoo has said it is "absolutely delighted" that four of the five monkeys stolen from their enclosures have been found safe and well but saddened that the baby was not among them.
Two female cotton-top tamarins and two male emperor tamarins were returned to the zoo after they were found abandoned in Bradford overnight.
Charlotte Pennie, head of primates at the zoo, said: "We are extremely relieved that four of the monkeys have been found safe and well, although we are also saddened that the baby cotton-top Tamarin has not been found."
The zoo joined Lancashire Police in thanking the public help with the search, while officers appealed for more help in their ongoing investigation into Tuesday's planned theft.
This is a terribly tragic incident where a little girl has sadly lost her fight for life and I am determined to find out exactly what has happened to her and how she has come to acquire injuries so serious that they have proven fatal.

I personally encourage anyone who may have any information about little Kasey and the days leading up to her death to come forward to help us in what has now developed into a murder investigation.
– Detective Chief Inspector Andy Gilbert, Lancashire Police
Advertisement
A two-year-old girl has died after suffering a number of serious injuries, Lancashire Police said.
Police were called by the ambulance service to a house on Granby Avenue, Blackpool, on Thursday where Kasey Hambleton was reported to have been found unresponsive.
She was taken to Blackpool Victoria Hospital but was later transferred by air ambulance to Alder Hey Hospital in Liverpool, where she died yesterday.
Connor Gibson, 23, of Melrose Avenue, Blackpool has been charged with murder and will make his first appearance at Blackpool Magistrates Court tomorrow.
A 23-year-old woman from Blackpool was arrested on suspicion of murder and has been bailed until Tuesday 8 July.
Police have arrested four people over the death of a toddler in Blackpool.
Emergency crews were called out to the town's Jameson Street, late last night, amid reports a 2-year-old girl had suffered a cardiac arrest.
Detectives are now questioning two women, aged 29 and 65, and two men, aged 40 and 60, on suspicion of child neglect
Detective Supt Paul Withers, of Lancashire Constabulary's Force Major Investigation Team, said:
"This is a tragic incident where a little girl has lost her life.
A full investigation is underway to try to establish exactly what has happened.
Specially trained officers are offering support to the wider family."
Watch ITV News reporter Damon Green describe the incredible winds and severe conditions battering the Blackpool seafront.
Martha Fairlie reports from Colwyn Bay in Wales where drivers have had to pull over and are being cared for by the Red Cross because of the extreme weather.
Blackpool beach was closed today and the was seafront deserted as high winds lashed at the holiday town.
Advertisement
Another shot from our first floor crew room window. Please stay safe ? (c) RNLI/Phil Denham http://t.co/zoX5mSqNAc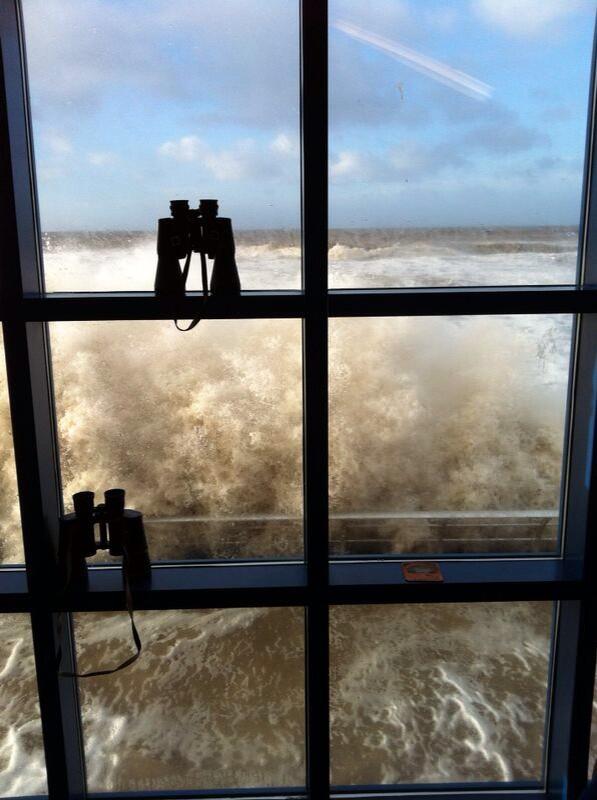 View from our 1st floor crew room window at high tide today! Stay safe & be vigilant by the sea (C) RNLI/D Warburton http://t.co/h6Zo6107Df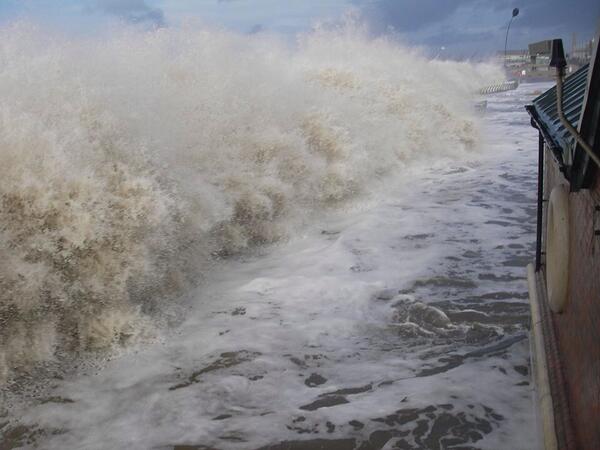 Gary Barlow has said that he should be able to announce at midday whether he will be able to play a last-minute slot at Blackpool Illuminations concert tomorrow.
Should know by midday if we can hit Blackpool tomorrow night ! Rounding up my live band, technicians, production
The singer and X-Factor judge made the offer to play when he heard that The Script had pulled out due to a family illness.
Blackpool urged Gary Barlow to get in touch asap after he offered to play tomorrow's Illuminations gig following The Script's cancellation
Read the full story ›
Gary Barlow has offered to be Blackpool's knight in shining armour after The Script were forced to pull out of this year's Illuminations concert.
The Irish band said it was "with deepest regret" that they had to cancel the gig on the 30 August and another at the Leeds Academy the day before "due to a sudden serious family illness".
The X Factor judge wrote on Twitter, "I hear Blackpool are looking for someone to switch the lights on this year? If they'd write a cheque to Children in Need I'd do it?"
Load more updates